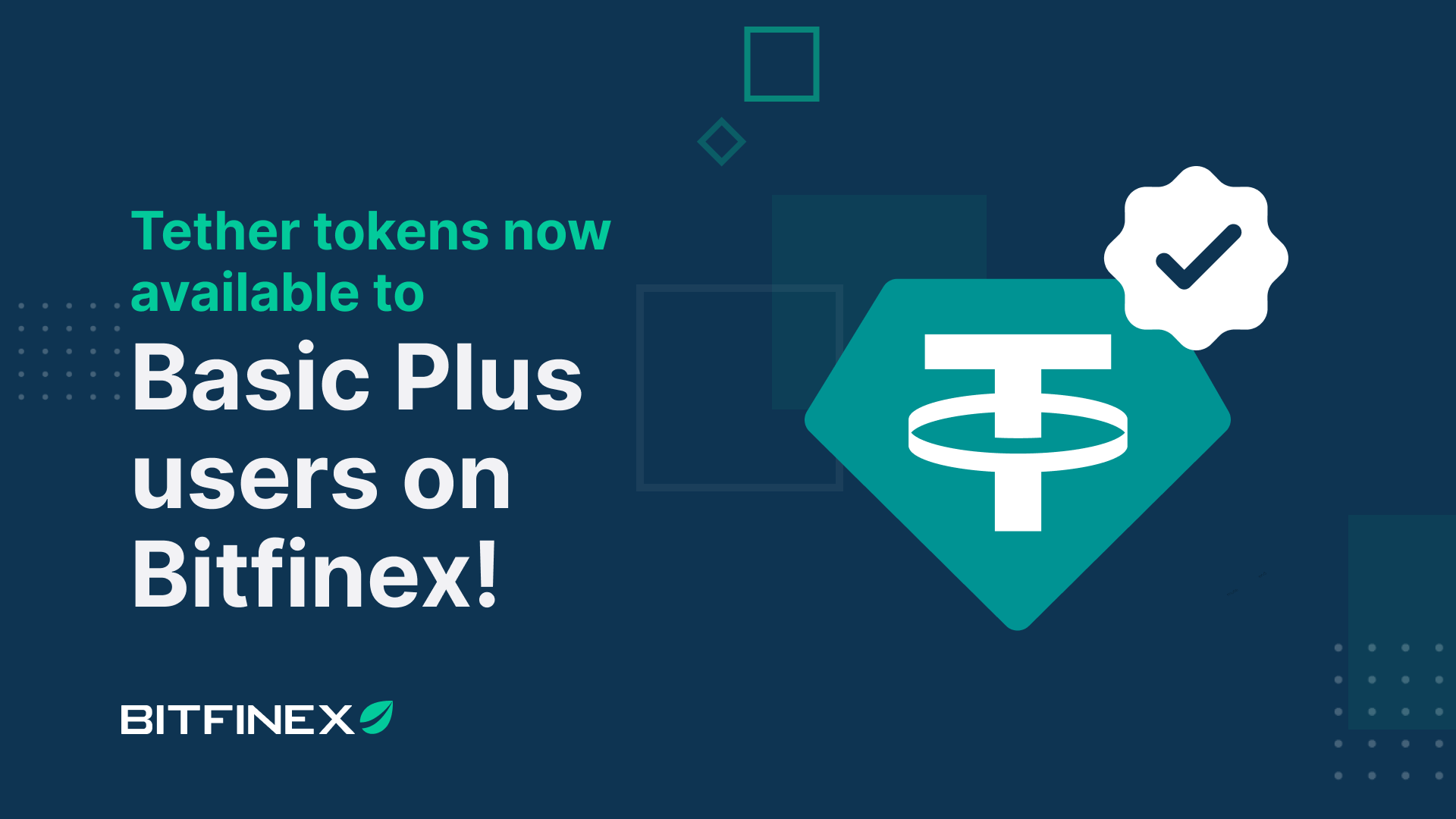 09 Nov

Depositing and Withdrawing Tether Tokens at Bitfinex Made Even Simpler

From being the first to the most used stablecoin, and one of the most traded tokens by volume, Tether today is the most widely adopted stablecoin across the globe.
---
As part of its goal to deliver financial freedom, starting from 09/11/22, all Bitfinex customers will be able to deposit and withdraw Tether tokens (USDt) with just Basic Plus verification.
As the first and most widely used stablecoin, this change in the verification enables many more Bitfinex customers to invest in USDt.

You will only need to upload the following information:
Official photo ID
Biometric photo (selfie)
Phone number
Residence address
USDt is the world's most popular stablecoin and enables customers and businesses — including major exchanges, wallets, OTC desks, payment processors, financial services and ATMs — to use fiat currencies on blockchains easily. Some of the largest businesses in the digital currency ecosystem have integrated Tether tokens.
Tether tokens provide the functionality of a blockchain-based token without the volatility typically associated with cryptocurrencies. Apart from that, Tether tokens offer a suite of important benefits, such as wide availability, fast transfers, low fees and multiple fiat currency options. Currently, Tether tokens are available in:
US dollars-pegged Tether tokens (USDt)
Euros-pegged Tether tokens (EURt)
Mexican peso-pegged Tether tokens (MXNt)
British Pound Sterling-pegged Tether tokens (Tether GBP)
Offshore Chinese yuan-pegged Tether tokens (CNHt), and
Gold-pegged Tether tokens (XAUt)
Explore the world of Tether tokens together with Bitfinex and enjoy all the benefits!