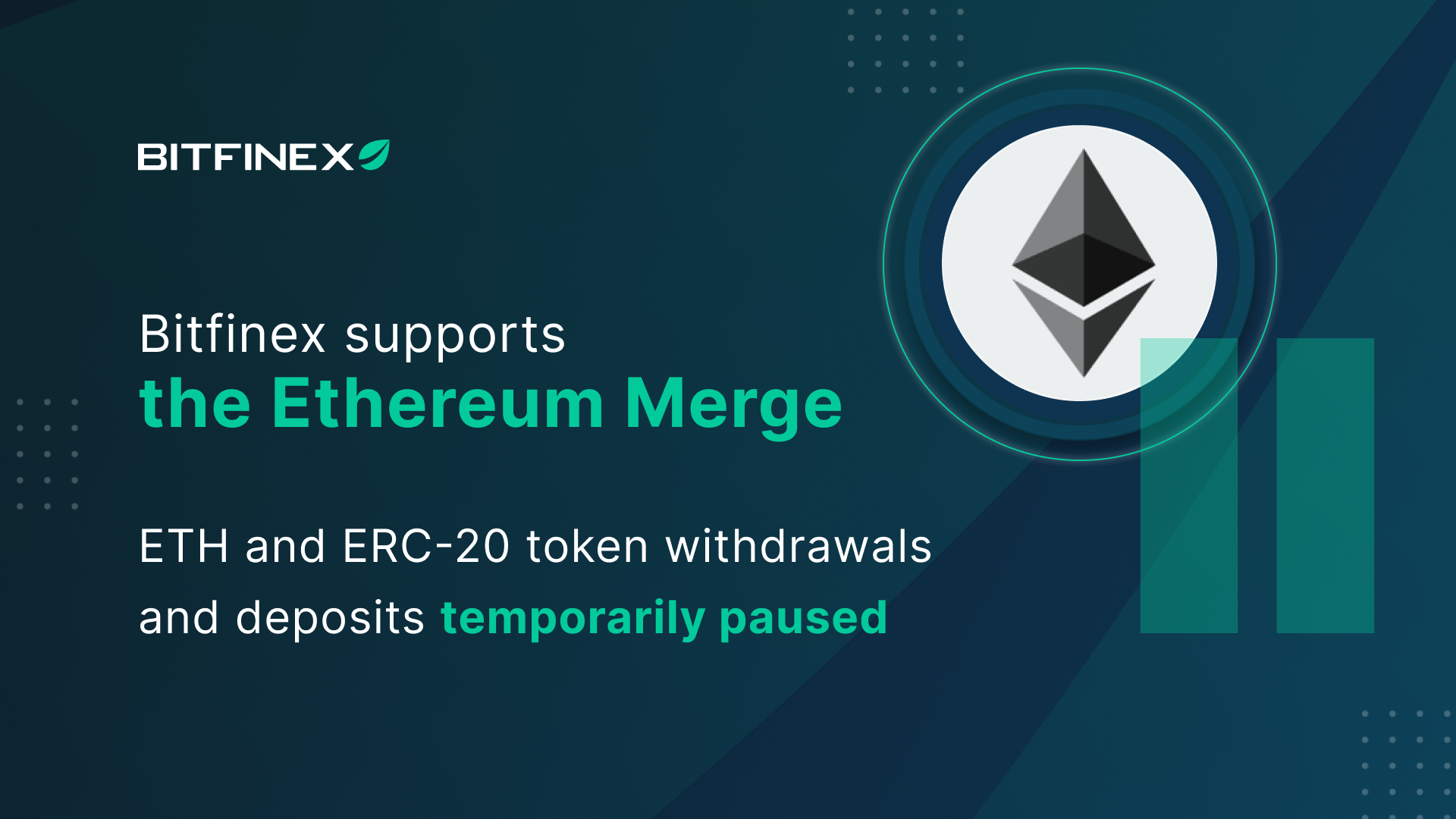 06 Sep

Ether and ERC-20 token Withdrawals and Deposits Paused 

In line with Bitfinex's support of the Ethereum Merge, as previously announced, we will be suspending deposits and withdrawals of Ether (ETH), and ERC-20 tokens on September 6 at 11am UTC.

The suspension will last until deemed safe for our customers, and networks are stable. 

We will keep our customers updated with further announcements, and developments can be monitored on our status page.

Trading will not be affected throughout this period. 

Read more about the Merge here.