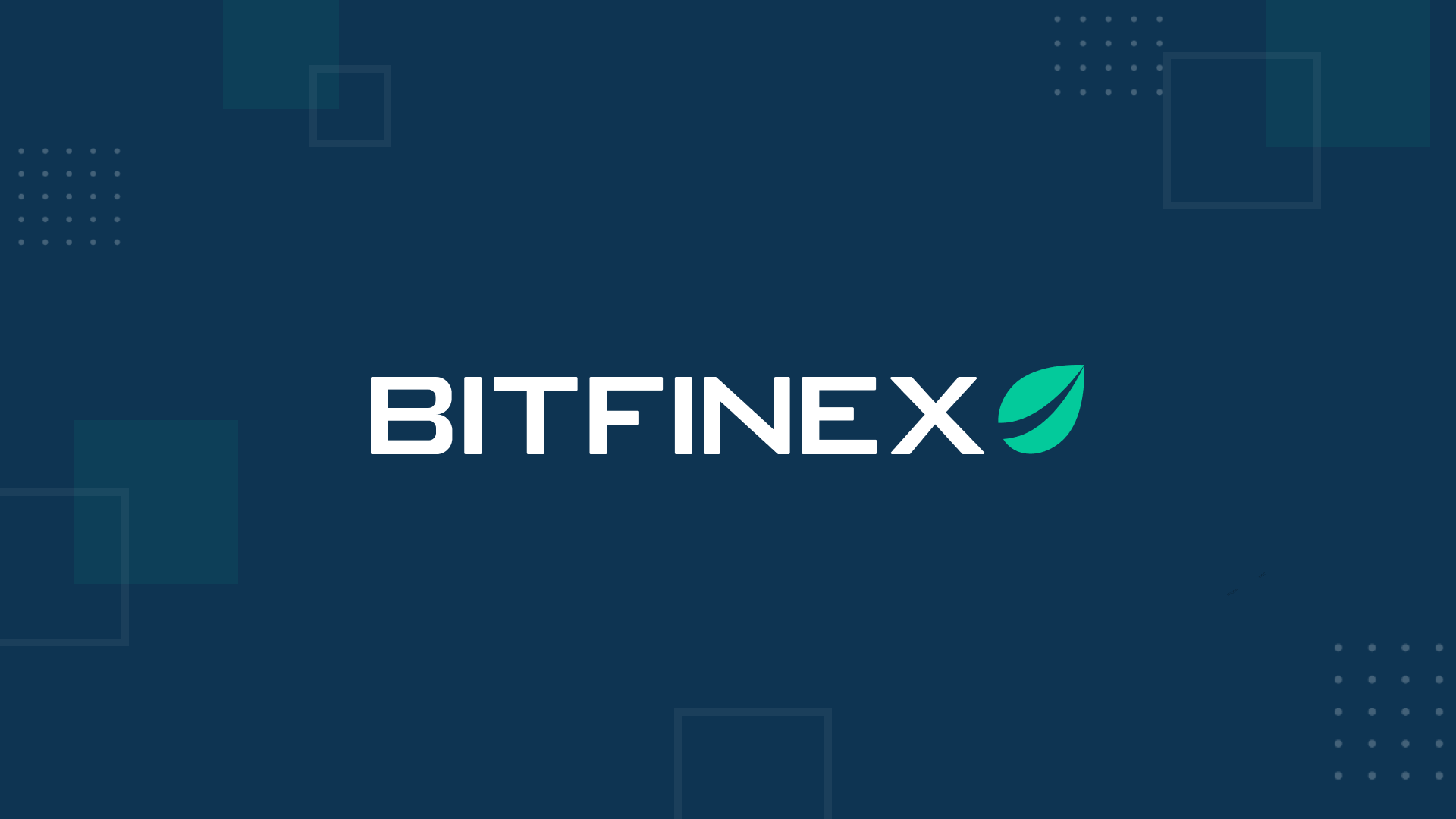 18 Oct

Notice to Bitfinex Customers – UK Financial Promotions

On 7 June 2023, the Financial Conduct Authority published the Financial Promotion Amendment Order 2023, which extends the scope of the UK financial promotion regime to cover crypto assets. The rules apply to all financial promotions that have an effect in the UK; hence, overseas companies do not necessarily need to actively advertise to UK-based consumers to be within scope if the channels they utilize are accessible from the UK.

As part of Bitfinex's commitment to operate in compliance with the applicable laws and regulations, persons in the UK and certain of our UK customers will experience changes when accessing the Bitfinex website and when using our products and services. Going forward, UK residents who created an account on the Bitfinex platform on or after 1 November 2023 will no longer be eligible to apply for Individual account verification. Furthermore, all UK persons believed to be accessing the Bitfinex public website from the UK will no longer be able to view certain pages providing information regarding various products and services including:
Affiliates
Staking
Credit / Debit Cards
Lending Pro
Bitfinex Borrow
Various 'How to buy' pages including 'How to buy'…: Bitcoin, Ethereum, Litecoin
The Mobile App information page
When attempting to access pages related to these services, you will be redirected to the home page of the website with the following message: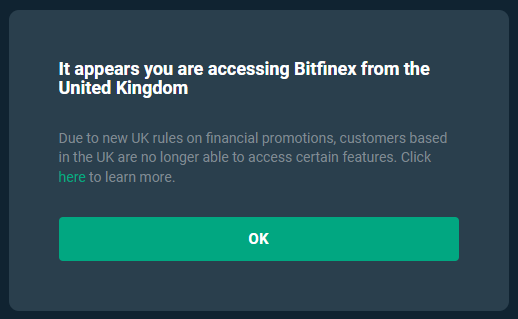 In response to the financial promotions regime, UK customers will see changes to the availability of certain products and services. UK customers will no longer be able to generate new referral codes within the Affiliate Program. In addition, and in line with the new rules, we will be targeting the removal of other Bitfinex services where applicable, to which all affected customers will be informed as appropriate.
There will also be disclaimers inserted into our website, such as at the point a UK customer attempts to create an account and access the Bitfinex services for the first time. This disclaimer is placed on the Sign Up page so as to inform customers of the risks associated with investing in crypto assets. It will state:
Crypto assets are a high-risk product, and you are unlikely to be protected if something goes wrong.
Risk Disclaimer
Trading in crypto assets is volatile, and markets shift quickly in terms of price, liquidity, market depth, and trading dynamics. As such, you should not do so unless you are prepared to lose all the money you put at risk. Crypto assets are often high-risk products, and you will not be protected if something goes wrong. The Financial Services Compensation Scheme (FSCS) doesn't protect this type of product, and The Financial Ombudsman Service (FOS) will not be able to consider complaints related to this company. Equally, there is no guarantee that acquisitions of crypto assets can be easily sold at any given time. You should do your own research before investing. Kindly take (2) minutes to review the Bitfinex risk disclosure statement or further information about crypto assets and their risks; visit the FCA's website here.
Here are 5 questions to ask before you invest. Furthermore, if you are interested in learning more about how to protect yourself, visit the FCA's website here.
Bitfinex is committed to continuing to make its services available to its customers while taking the necessary measures to ensure it operates in compliance with applicable laws and regulations.