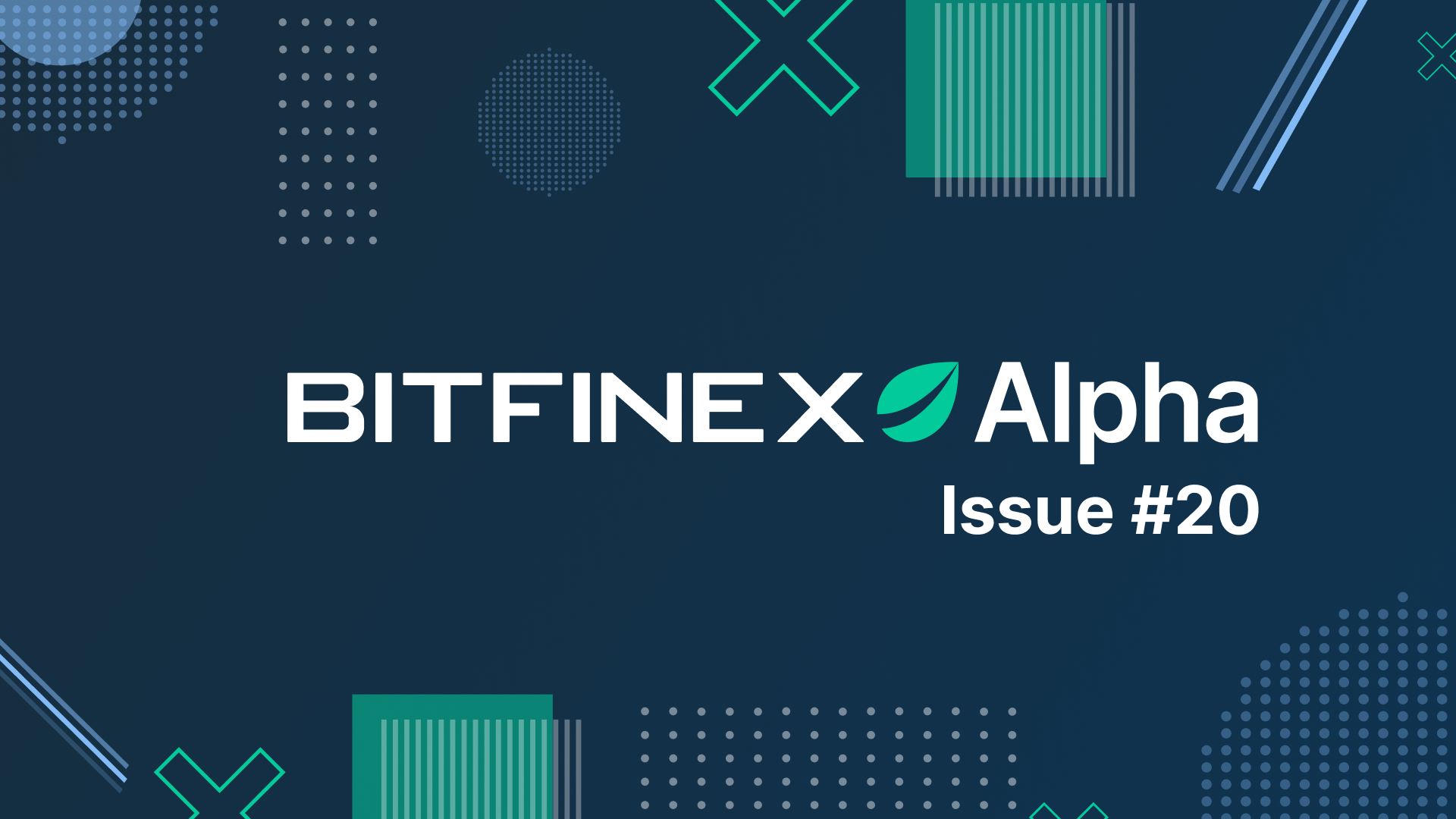 05 Sep

Bitfinex Alpha | Is Crypto Proving to Endure Market Uncertainty?

"It's inflation, stupid!" – to slightly abuse the famous quote about the US economy by James Carville, strategist to former President Bill Clinton. His point was that nothing else matters apart from the economy, and it is the same now for policymakers with regards to inflation.


September is turning into a critical month: markets are focused on the forthcoming Federal Open Market Committee meeting in a couple of weeks and critical economic reports which are due in between. The self-proclaimed "data-driven" Fed seems only focused on one thing: bringing inflation back to its 2 per cent target range.

Delve into the detail of the plethora of economic reports released over the last seven days, and it is clear that despite higher rates, consumption of services is up, though consumption of goods is beginning to fall. The US labour market, however, remains as robust as ever. And the Fed, perhaps to the chagrin of risk asset investors, says it will likely be inflicting more pain on some businesses and households before inflation is tamed. There are, however, some glimmers of hope, as the Purchasing Manager's Index survey for August showed, with the pricing subindex lower in August while wages are still growing – early signs that a Fed soft landing is possible.

For traded assets, though, more certainty is needed. Equities have been plunging, and September is likely to remain volatile. In the bond market, two-year treasuries are also at a 15-year high amid elevated interest rate expectations.

Meanwhile, in crypto news, the push and pull in the sector continues. Meta announced it is allowing US owners of NFTs to upload them to their Facebook and Instagram accounts, while the FBI warned investors over the risks of investing in DeFi platforms. Solana-based exchange OptiFi lost $661,000 in USDC, and Microstrategy co-founder Michael Saylor is sued for alleged tax fraud. Tether also asked the court to remove a controversial law firm from a legal action it is facing.

On-chain, there are signs of an NFT and DeFi resurgence, while there continues to be an accumulation of Bitcoin among small retail wallets and large whales – though the latter are taking profits too. Miners, as discussed last week, are not selling in the amounts they had been previously. If they turn and stop completely, it will be a very positive signal for Bitcoin.

Throughout August, a record low of 6.1 per cent of Bitcoin was moved on-chain. While supply keeps increasing throughout the bear market, this statistic becomes even more significant. Even though the lack of demand is evident, on-chain data such as this illustrates how most investors are simply holding tight without knee-jerk reactions to price fluctuations.

Finally, in our Learning Section, we focus on El Salvador, which celebrates its first anniversary this week of passing its Bitcoin law to make BTC legal tender. It is a bold and visionary move, which may make countries like El Salvador, and cities like Lugano the standard that others will eventually follow.