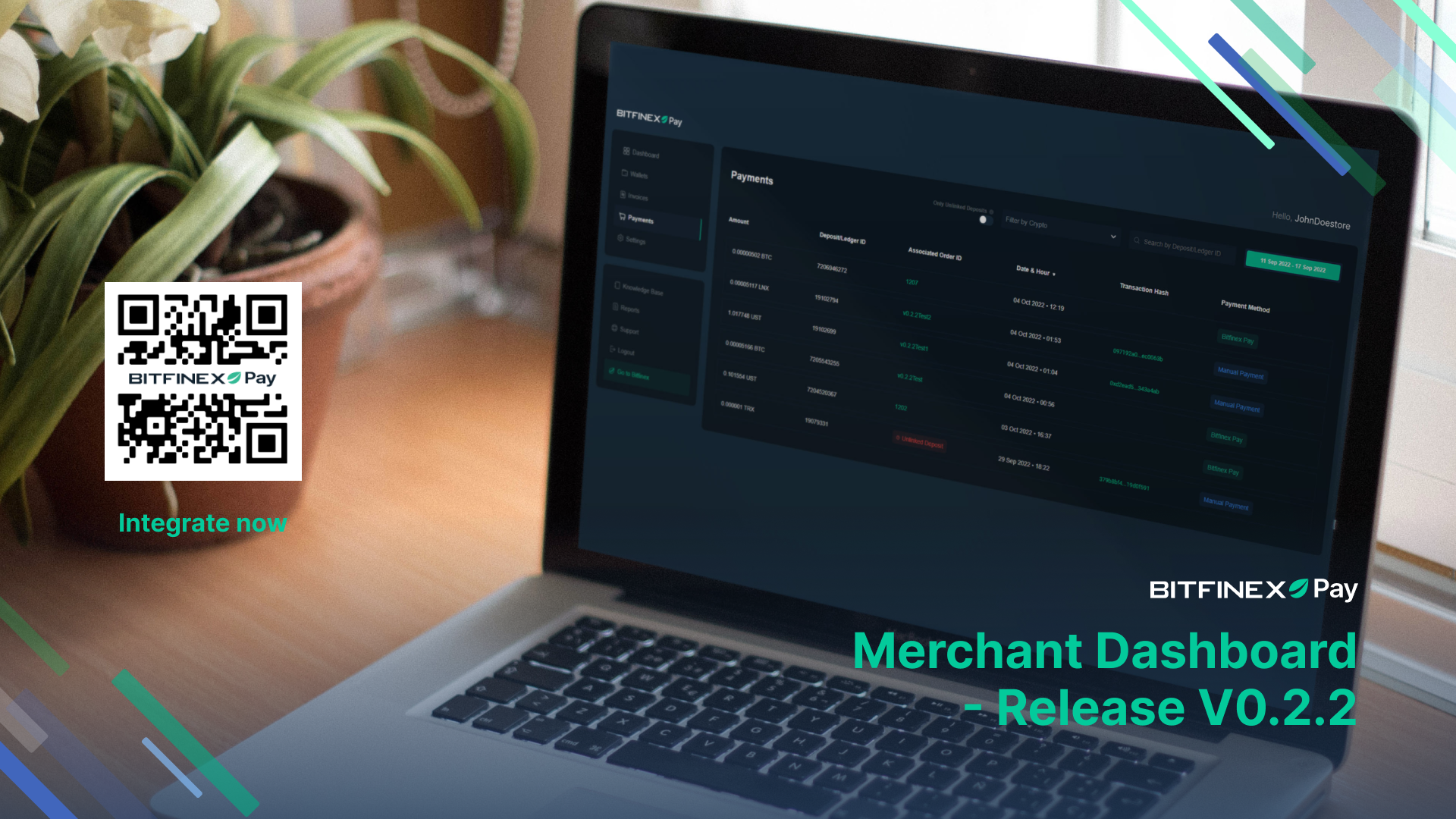 05 Oct

Bitfinex Pay Merchant Dashboard – Release V0.2.2

The Bitfinex Pay Merchant Dashboard is an internal tool designed to provide our Merchants with powerful reports and features to manage their Merchant crypto gateway.

We're pleased to share the latest updates to Bitfinex Pay. For more on Bitfinex Pay, please refer to https://blog.bitfinex.com/category/bitfinex-pay/.

Merchant Dashboard

Features
Added dark mode. Now Merchants can set dark or light mode settings.
Addition of a new tab called "Payments". From this tab, merchants can review received deposits and their relevant data.
Improvements
Mobile and tablet compatibility. The Merchant Dashboard now has a responsive design, so it is easier to use from mobile devices.
New filter layout. Filters in the "Invoices" tab are now shown in their own category, and they are easier to add and remove.
The "Customer" field has been updated to "Customer Name" in invoice details.
Fixes
Fixed an issue causing fiat balance to show more than two decimal places in "Wallets".
End User Invoices
Improvements
The Credit Card payment option will now only be visible when it is possible to use it.
Fixes
Fixed an issue causing Lightning BTC payment receipts to not show receiving wallet.

---
Start accepting crypto payments with Bitfinex Pay today: https://pay.bitfinex.com/