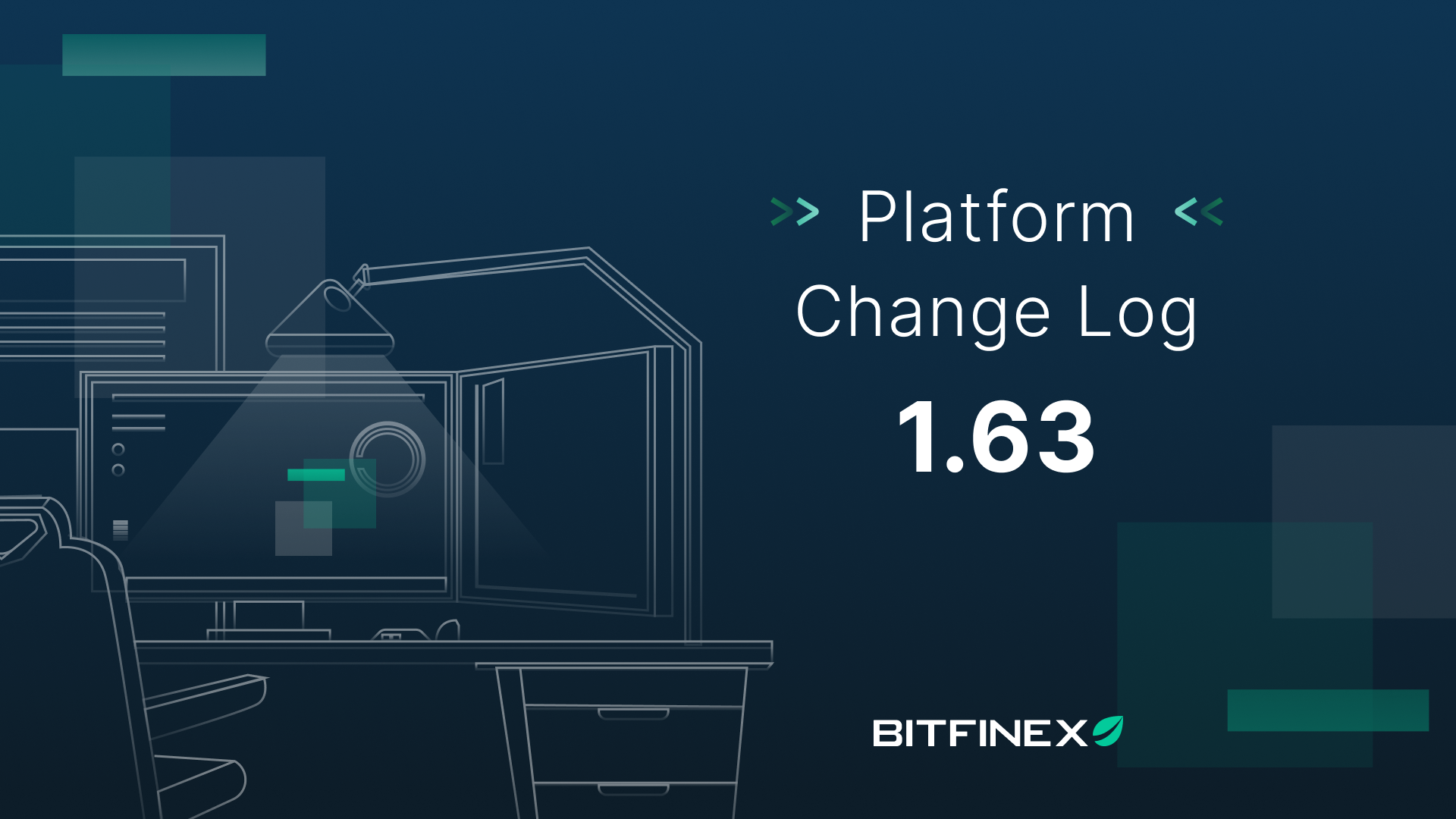 18 Jan

Change Log: Version 1.63

The Bitfinex Change Log is an overview of all performance and UI changes made to the Bitfinex trading platform. For an overview of all previous changes, please refer to blog.bitfinex.com/category/changelogs.

Version 1.63

Features
Updated Derivatives* ticker settings to optimise the currency filtering
Updated to open Tip modal with default token and transport method in Bitfinex Pulse
Improvements
Updated scaled orders to use coloured buttons
Updated the theme to include translations for the order form preview
Updated to add default checkbox states for feed languages in Bitfinex Pulse
Updated placeholders in Edit profile inputs in Bitfinex Pulse
Updated the TradingView chart Go To the calendar date to indicate the selected date
Updated the Reset Password error message on 2FA to be more helpful
Added translations for the About Bitfinex page
Bug Fixes
Fixed the Interactive Book order form updated to proceed with Click to Execute
Fixed the issue of allowing to reuse a Custom Grid name when it was already used
Fixed the height update when Custom Grid mode is on for Balances
Fixed Affiliates sidebar icons width and readded the Refer A Friend button on mobile view
Updated deposit dialogues to sentence case
Fixed ellipsis colour on Movements table
Fixed the "More info" button on cryptocurrency deposits to open info in a new browser tab
Fixed small styling issues on the credit card deposits' T&C note and wallet address
Moved the GBP OpenPayd sort code input box so that it is below the account number
Fixed the popover opening position under the custom grid layout in Bitfinex Pulse
Fixed the issue of pin/unpin icons showing reversed in Bitfinex Pulse
Fixed the cryptocurrency deposits modal so the entire deposit addresses can be viewed.
*The derivatives platform is provided by iFinex Financial Technologies Limited. References to Bitfinex Derivatives in this post are references to iFinex Financial Technologies Limited.
---
The Bitfinex APIs are designed to allow complete access to the features provided by Bitfinex. Learn more about our API documentation here.