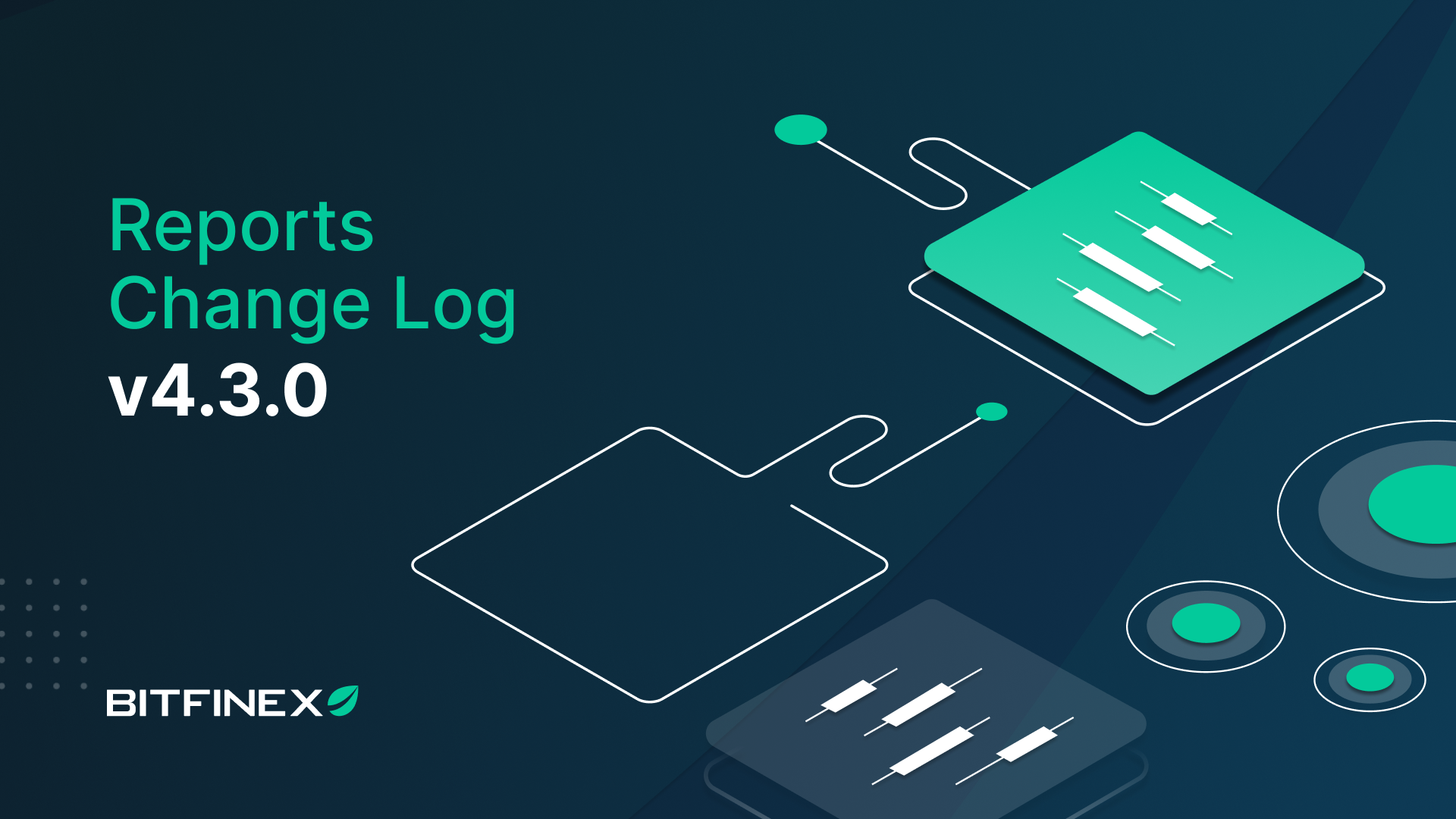 02 Mar

Reports Change Log — v4.3.0

An update for Reports has been released. This update reworks the navigation and refreshes the theme, improving the look, feel and user experience of Reports.

Improvements
Introduced expandable/collapsable menu items
Introduced tabs for pages
Moved the date picker from the header near the filters
Updated colours and various styling to match the new Bitfinex theme
Reworked mobile navigation as a drawer
Fixed navigation menu representation on some mobile screens
Fixed issue with dropping selected pairs on Derivatives refreshing
Improved internal stability for Account Summary
Moved Logins History, Sub Accounts and Change Logs reports to the account dropdown menu
Minor fixes and redundant code cleanup

*The derivatives platform is provided by iFinex Financial Technologies Limited. References to Bitfinex Derivatives in this post are references to iFinex Financial Technologies Limited.