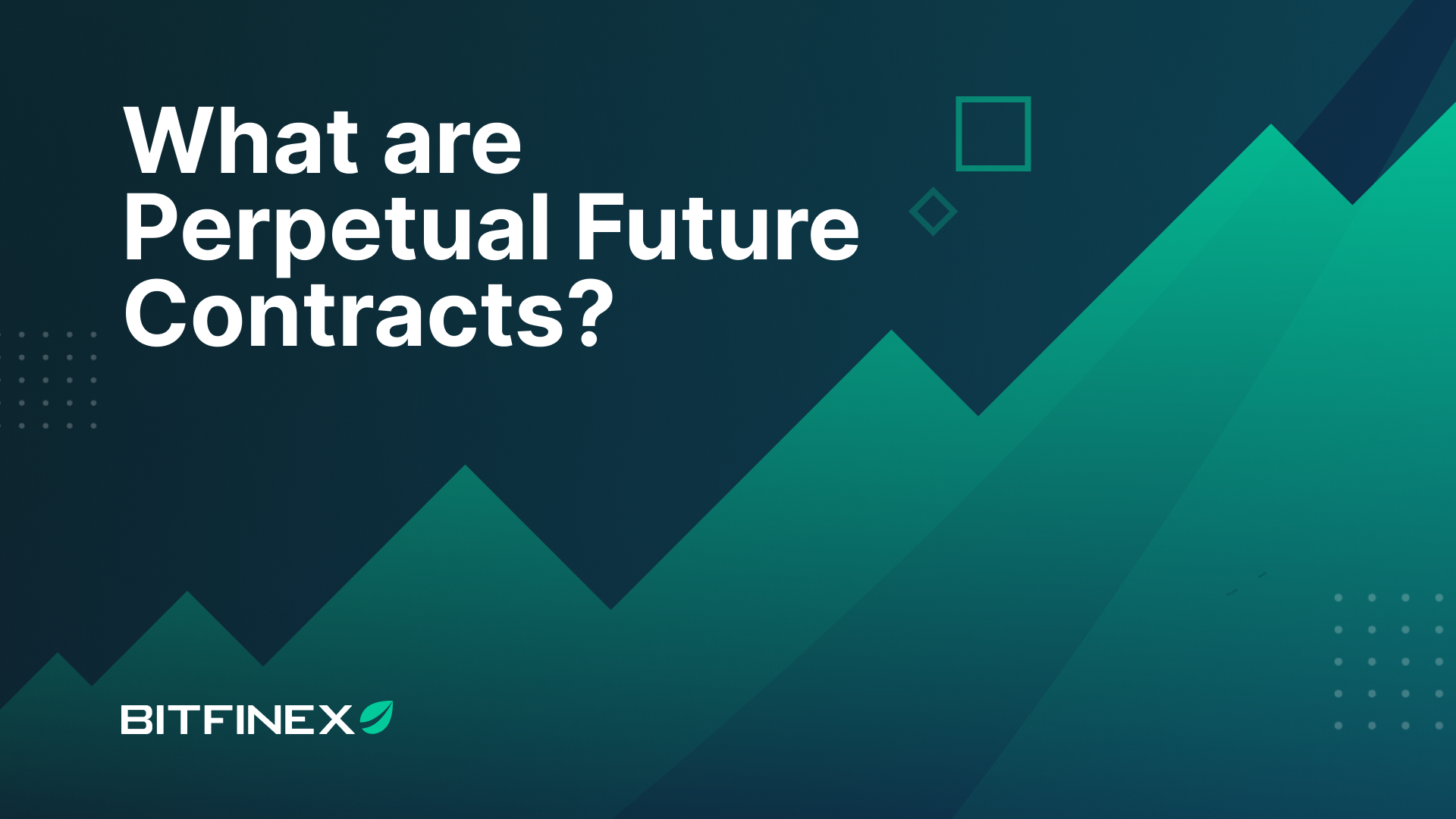 23 Mar

What are Perpetual Futures Contracts in the Crypto World?

Perpetual futures contracts are a type of derivative financial instrument that allows traders to speculate on the price movements of various commodities without actually owning them.
---
Perpetual futures contracts are quite similar to traditional futures contracts but with some key differences.
One of the main differences between perpetual futures contracts and traditional futures contracts is that they do not have an expiry date, which means that traders can hold their positions for as long as they want without worrying about settling the contract on a specific date. This can be useful for those who want to take a long-term view of a commodity's price or use the perpetual futures contract as a hedging tool.
Another key difference is that perpetual futures contracts use a funding mechanism to maintain the contract's price in line with the underlying asset. This funding mechanism works by adjusting the contract price through regular payments made between long and short positions based on the difference between the contract price and the underlying asset price. This mechanism helps ensure that the contract price stays relatively aligned with the underlying asset's actual price.
Perpetual futures contracts are also typically traded on cryptocurrency exchanges, such as Bitfinex Derivatives. This is often the case because crypto exchanges are open 24/7, meaning that traders can enter and exit positions at any time, regardless of their location and time zone. Trading fees on cryptocurrency exchanges can be lower than those on traditional exchanges, which can help traders to save money on their trades.
On Bitfinex Derivatives, traders can access these markets and take advantage of speculating on the price movements of various underlying assets without owning them and with relatively low capital requirements. Because perpetual futures contracts can be highly leveraged, traders can enter big positions with relatively small capital. This can be useful for traders who want to diversify their portfolios and gain exposure to different asset classes.
How to Trade Commodities on Bitfinex Derivatives?
First, sign up or log in to your Bitfinex account. 


You can access Bitfinex Derivatives trading either by choosing the Derivatives tab in the upper left corner of the main Bitfinex page or by clicking on the Derivatives tab under Tickers. 


Important: You will need to carefully review, consider and accept Derivatives Prohibited Persons rules and DERIVATIVE TERMS OF SERVICE, including the applicable Derivative Product Description.
From the list of perpetual futures contracts (also sometimes called perpetual swaps), choose the product you want to trade. In the example below, the perpetual contract is named EXAMPLE-PERP:


Then, in the Order Form, insert order details (desired price, amount, leverage) and press either Derivative Buy or Derivative Sell button. 


Once the order is executed, you will see the confirmation pop-up. 


You can see the Mark Price, current derivative price, spread, funding rates and other information for the contract in the Summary widget:


Please review the Derivative Product descriptions closely before purchasing. The "Mark Price" for some perpetual contracts are based on traditional financial markets, which are closed at certain hours during the week, on holidays and over the weekend.
On Bitfinex Derivatives, however, customers can trade the instrument 24/7. Therefore, during the period when the Mark Price is stale, customers are allowed to execute trades within a cap from the last Mark Price, as described in the Derivative Product description.
For instance, if EXAMPLEF0:USTF0 has a 3% cap and a Mark Price of 85 on Friday at 10:00 PM UTC, the Mark Price will be stale until 11:00 PM UTC Sunday. However, you can still trade and execute orders between 87.55 (+3%) and 82.45 (-3%). Outside of this range, orders will not be executed.
These restrictions are intended to enhance market stability and limit market manipulation.
Important: The above summary description is for convenience purposes only. The perpetual contracts are more particularly described in the Derivative Product Descriptions here. If there are any differences between the description above and the Derivative Product Description, the Derivative Product Description will govern. Please read the Derivative Product Description carefully to ensure you understand the products available on the Bitfinex Derivatives platform.
*The derivatives platform is provided by iFinex Financial Technologies Limited. References to Bitfinex Derivatives in this post are references to iFinex Financial Technologies Limited.