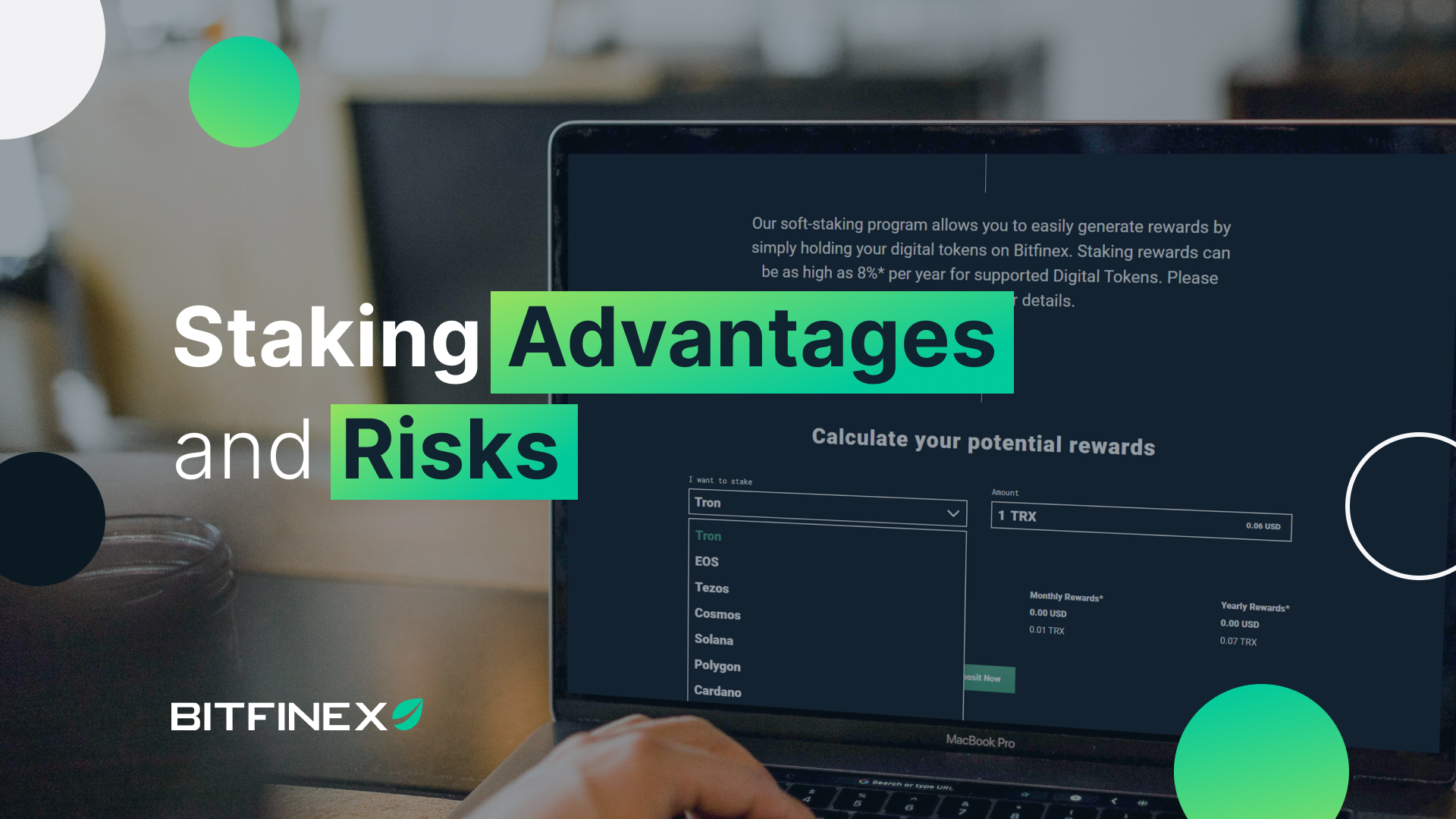 04 Jan

What are the Advantages and Risks of Staking

Many crypto holders who hold onto their funds for the long term consider staking as one of the ways of making their assets work for them, thus providing passive income. It is an excellent opportunity to generate rewards when your assets are not being actively used. What are the other benefits of staking cryptocurrency, and are there any risks associated with this activity? Let's find out.
Advantages of Staking
Aside from receiving rewards for simply holding digital assets, staking's additional advantage is that you contribute to the security and efficiency of the blockchain projects you support.
While staking some of your coins, you make the blockchain more resistant to hackers' attacks and amplify its ability to process transactions.
Moreover, there is a chance to receive voting rights if a project awards "governance tokens" to staking participants. Governance tokens give holders the right to vote on issues that govern the development and operations of a blockchain project.
Risks of Staking
It's worth mentioning, though, that there might be some risks. Sometimes, staking requires a lockup or vesting period, where your crypto can't be transferred for a certain period of time. This can be a disadvantage, as you won't be able to trade staked tokens during this period even if prices shift.
On Bitfinex, for tokens other than Ethereum, you are able to trade your staked tokens.
Before staking, it is important to do your own research on the specific staking requirements and rules for each project you are looking to get involved with because all of them have unique requirements and rules.
The Bitfinex Soft-staking program allows customers to easily generate rewards by simply holding digital tokens on Bitfinex. Staking rewards can be as high as 10%* per year for supported Digital Tokens. Please read the FAQs for details.