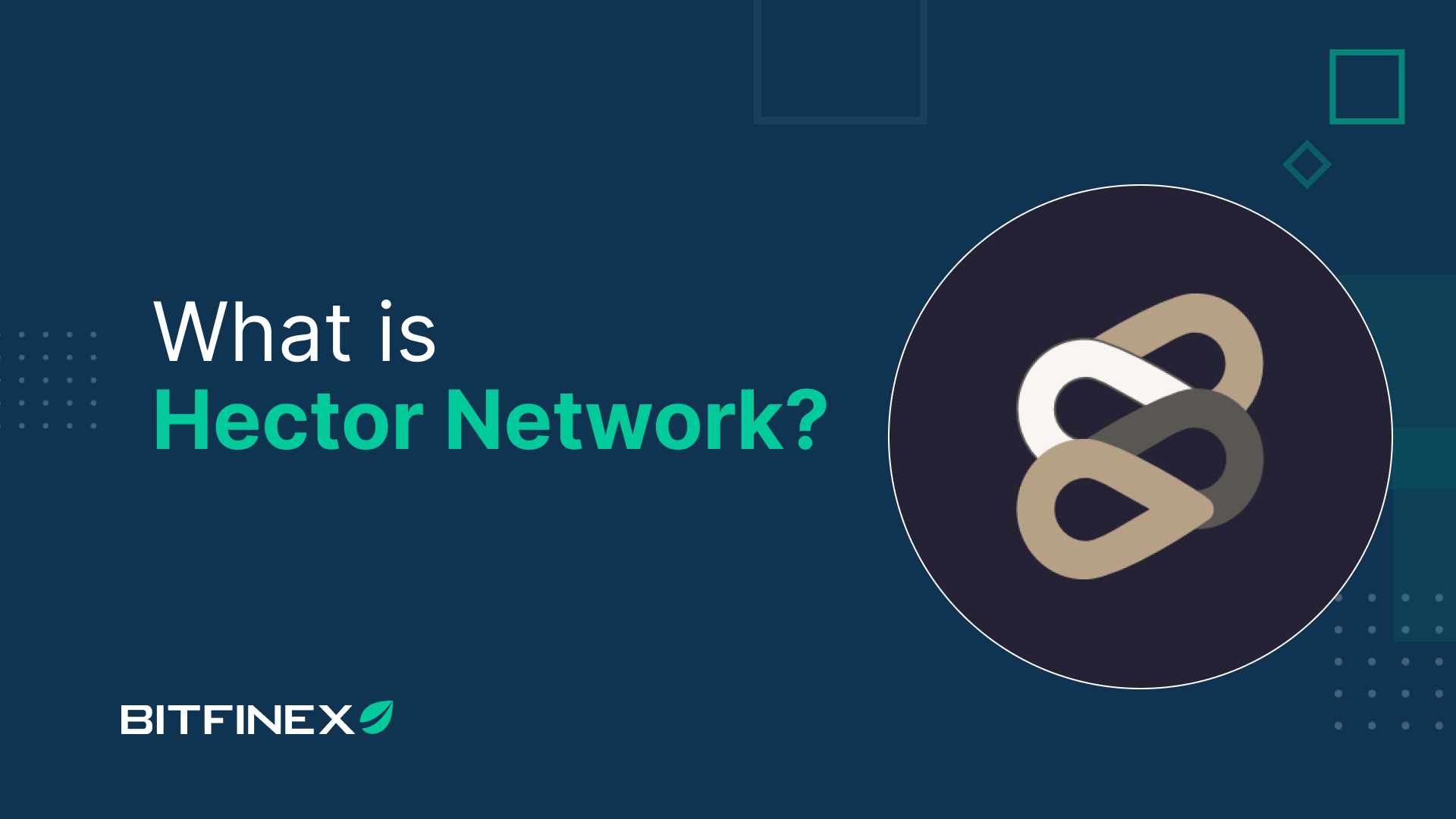 02 Nov

What is Hector Network (HEC)?

Hector Network is a Decentralised Autonomous Organisation and blockchain ecosystem which consists of the HEC utility token and its complimentary stablecoin token, TOR. Hector Network is a project which focuses on creating future Web3 solutions and cross-blockchain expansion. Projects within the Hector Network ecosystem range from DeFi services and platforms, crypto gaming, NFTs marketplaces, DEXs, staking & hyper staking, decentralised bonds, governance, and more.

The Hector Network is built on top of the Fantom Opera Chain ecosystem, and like Fantom, it uses Opera Chain's Directed Acyclic Graph (DAG), which leverages Fantom's Lachesis Asynchronous Byzantine Fault Tolerance (aBFT) consensus algorithm. This gives Hector Network unparalleled speed, security, and reliability, almost instant transactions and extremely low fees.

Hector Network is compatible with the Ethereum Virtual Machine (EVM), smart contracts, and smart contracting languages Solidity and Vyper through its integration with Fantom Opera Chain. This gives it the ability to integrate with a variety of Web3 applications across a number of EVM-compatible chains. Hector Network has also partnered with the Borussia Dortmund Football club, and Binance Smart Chain, in an effort to pioneer a multichain ecosystem.

Together with Bitfinex, you will be able to learn more about the Hector Network project and participate in the 'Bitfinex & The Hector Trading Competition Description'. The competition description and the rules can be found here.
Hector Network (HEC)
In late 2021, the Fantom Foundation began a program to stimulate the growth of the Fantom Opera Chain through its incentive grants initiative, which funded projects within the Fantom ecosystem based on governance consensus. In January of this year (2022), Hector Network was chosen for the incentive grants program as a tier-3 project.
Hector utilised the Fantom Foundations incentives grant funding for Hector Network development and for supplementing rewards for the TOR stablecoin. TOR is a fully collateralised stablecoin which acts as a sister network to Hector Network and contributes to Hector Network's deflationary tokenomics by creating positive price action for the HEC token each time a TOR coin is minted.
How Hector Network Works
From a technical standpoint, Hector Network uses Fantom's Lachesis aBFT consensus mechanism to determine which transactions are valid and secure the chain. Lachesis is a unique implementation of Byzantine Fault Tolerance (BFT) which caters to applications that require high-throughput, fast finality, and bank-grade security. Lachesis is billed as faster, more scalable, and more secure than other BFT implementations.
Hector Network's validator is based on a Proof of Stake aBFT consensus, which emits scheduled rewards to validators for performing the necessary hashing algorithms and appending the valid transactions to the immutable ledger of the chain. Hector Network operates a validator on Fantom's Opera Chain, which assists in securing Hector Network's transactions and generates revenues through transaction fees (gas).
Hector Network also uses a system of Staking and Bonding. Staking is utilised to secure the network and HEC token, and in exchange, when crypto is staked, the user earns APR or APY paid in HEC. Bonds on Hector Network allow the project to raise funds for its treasury and gives users the option to gain access to a discounted rate on purchasing tokens directly from the project in exchange for specific coins. Bonding rewards are paid in sHEC, and after the bonding is fully vested, the tokens can be staked.
Why is Hector Network Unique
Hector Network is working towards lowering the barrier to entry for Web3 applications and creating a fully optimised ecosystem for leveraging the opportunities provided by the blockchain. Hector Network is creating the tools for the Hector community to create a wide variety of innovative sub-brands and DApps which take advantage of the Fantom Network's scalability, low fees, security, and almost instant transactions.
Hector's unique deflationary tokenomics, made possible by the TOR stablecoin, have created the conditions for the increased utility of the TOR stablecoin while allowing for rapid expansion of the Hector Network ecosystem. Both Hector Network and TOR are working towards providing education, comprehensive onboarding, and hybrid systems designed to bypass traditional wallets.
The result is an improved user experience, better community building, and optimised utility for Web3 and DeFi applications, along with cross-chain compatibility and expansion. Hector Network is also focused on laying the groundwork for critical partnerships and facilitating the continued growth of the Hector Network ecosystem by reinvesting the revenues generated into new projects assisted by the Hector Institute.
What is Hector Token (HEC)
The HEC Token is the native crypto utility token for the Hector Network and works in conjunction with the HEC token's counterpart in the Hector ecosystem, the TOR stablecoin. HEC is the world's first non-dilutive rebase token, which is used for platform governance, staking, bonding, minting TOR tokens, NFTs, minting wrapped assets, and trading on the Hector DEX. HEC ensures that HEC token holders have a continued ability to participate in the Hector Network without diluting the utility or value of the HEC token.
TOR is a stablecoin fully collateralised by the Hector Institute treasury with USDC and DAI, which allows it to maintain its peg and stability through a dual layer of security. TOR is native to the Fantom Opera chain but is designed to facilitate cross-chain transactions and the transfer of assets. TOR is an ERC-20 token which can only be minted or redeemed when the correct conditions occur, determined by balancing in TOR liquidity pools. TOR was designed to steer HEC towards non-dilution by making HEC tokenomics deflationary.
HEC Tokenomics
Through community governance, the Hector Network community voted to create a fixed supply cap for the HEC token. This was achieved by adopting an emissions plan to carefully control how many tokens are minted and ensure a supply cap while simultaneously being able to make strategically planned changes to the APY. The Hector Network's emission schedule for HEC will take place over two years and will eventually slow to a stop.
The graphs below, which illustrate the emission and supply of HEC, do not take into account the added benefits of token buybacks or burn events, which will ultimately increase HEC token utility in the future. Additionally, this planned emission schedule will automatically designate HEC to the Hector Institute's Treasury ensuring funding for future network improvements and expansion.
Hector Network Roadmap
Q3 2022
Rebranding of Hector
Hector Game: The Oikos begins development
Football partnership announced
Tier-1 exchange listing (In progress to Q4)
Launch of the Emission Plan (In progress to Q4)
Hector Market: Atlantica (In progress to Q4)
Atlantica: NFT Launchpad (In progress to Q4)
Hector NFT: Mythos Collection (In progress to Q4)
Further partnerships
Q4 2022
Tier 1 exchange listing (In progress)
Launch of the Emission Plan (In development)
Hector Market: Atlantica (In development)
Atlantica: NFT Launchpad (In development)
Hector NFT: Mythos Collection (In development)
Hector DEX: Development of DEX 2.0 started
More exchange listings
Further partnerships
Further sponsorships
In-person Hector Network events
Q1 2023
Hector Library (In development)
Hector Launch (In development)
Hector Market: Atlantica – additional features
Hector DEX 2.0: Launch of DEX 2.0
Cross Chain Expansion: Launch on 3rd blockchain
More exchange listings
Further partnerships
Q2 2023 and beyond
Hector Game: The Oikos (In development)
Hector Pay
Hector Network Team
The team behind Hector Network is an international team of around 50 members ranging from technical roles such as development to supportive roles such as marketing roles and branding specialists. The team is distributed across North America, Europe, Asia, and Australia.
The team is focused on community interaction and transparency and can be engaged on community forums like Discord and Telegram, as well as social media, where community events are held and important announcements are made.
Hector Network Ecosystem
Hector Network's ecosystem has a rich and expansive ecosystem which includes variations of many popular Web3 Dapps and services. Many of the projects are still under development, but Hector Network has big plans for pioneering the development of cutting-edge blockchain use cases. Let's take a look at the range of projects in the Hector Network ecosystem.
NFTs – Hector Network currently has two NFT offerings, "Hector Around The World" and the "Mythos Collection".
Launch – Hector Network's project incubation launchpad for funding the development of new Fantom and cross-chain projects.
Game – Hector Network's DeFi gaming effort, of which the first project is an interactive Metaverse called The Oikos.
Market – Hector Networks' first marketplace is an NFT marketplace known as "Atlantica", which will offer to trade a wide range of NFTs.
TOR – Hector Network's complimentary sister token, TOR, is a fully collateralised stablecoin which helps create the deflationary tokenomics for the HEC utility token.
Library – Hector Library will be a platform for user education about the Hector Network and ecosystem.
Institute – Hector Institute allows users of the Hector Network to leverage tokens from the Hector ecosystem as collateral for decentralised loans.
Multichain – This is a focused effort of Hector Network to become a multichain blockchain ecosystem. Hector Network's first cross-chain integration was with Binance Smart Chain.
Emission Plan – Hector Network's emission plan was the result of a community governance decision meant to ensure HEC token's deflationary tokenomics.
Pay – Hector Pay is a project to ensure that HEC and TOR token holders can leverage Hector Network partnerships to pay for goods and services.
DEX – Hector Network's Decentralised Exchange and a cross-chain bridge will allow transferring tokens across and chain and for any other crypto asset.
HEC – Hector Network's native utility token focused on pioneering cryptocurrency, DeFi and the future of web3 products.
How to buy HEC on Bitfinex
How to buy HEC with crypto
1. Log in to your Bitfinex account or sign up to create one.
2. Go to the Deposit page.
3. In the Cryptocurrencies section, choose the crypto you plan to buy HEC with and generate a deposit address on the Exchange wallet.
4. Send the crypto to the generated deposit address.
5. Once the funds arrive in your wallet, you can trade them for HEC. Learn how to trade on Bitfinex here.
How to buy HEC with fiat
1. Log in to your Bitfinex account or sign up to create one.
2. You need to get full verification to be able to deposit fiat to your Bitfinex account. Learn about different verification levels here.
3. On the Deposit page, under the Bank Wire menu, choose the fiat currency of your deposit. There's a minimum amount for fiat deposits on Bitfinex; learn more here.
4. Check your Bitfinex registered email for the wire details.
5. Send the funds.
6. Once the funds arrive in your wallet, you can use them to buy HEC.
Also, we have Bitfinex on mobile, so you can easily buy HEC currency while on-the-go.
[AppStore] [Google Play]
Hector Network Channels
Website | Twitter | Telegram | Youtube | Reddit | Discord | Instagram | Facebook | Medium