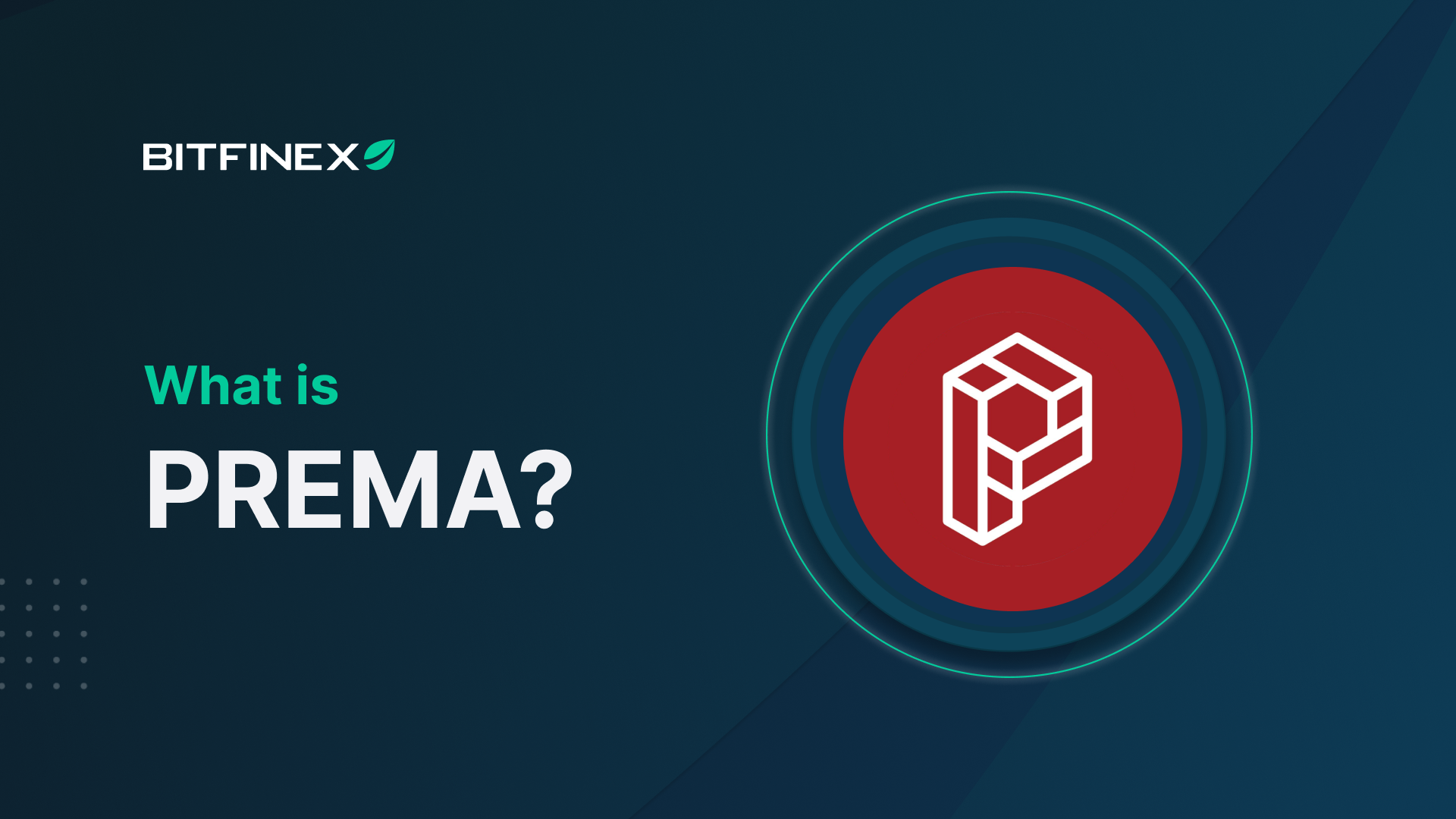 06 Apr

What is Prema (PRMX)?

Prema is a blockchain platform which specialises in making it simple for users to interact with digital assets on multiple Web3 blockchains. The Prema platform consists of the Prema X NFT marketplace, Prema's wallet and the NFT traceability system. This is a unique system of IRL (In Real Life) and URL (UnReal Life) categorisation, which allows NFTs in the virtual world to be tied to events and physical items in the actual world through the innovative use of NFC and AQR technologies.

Prema is based in Singapore and is catered towards regional markets, with its most notable NFT collections being projects like "Japanese comedians collectible cards" and its "Judo Colleca" and "K-Pop" series of NFTs, which cater to Asian audiences.

Prema's goal is to interconnect the various existing technologies already present within Web3 into one convenient platform while also bridging the gap between the digital collectibles and physical collectibles worlds. Central to Prema's vision is becoming a one-stop shop for all things Web3, like Apple's App store for digital collectibles.
The Prema Platform
Prema's strategy is to build out its tech around the ability to link blockchain-based Web3 digital collectibles in the form of NFTs to tangible items in the real world. These collectibles would be both usable in the physical world while also being fully integrated into the Web3 Metaverse of decentralised NFT marketplaces, blockchain-based play-to-earn games, virtual worlds, and decentralised social media.
Prema is currently in an early stage of development, with tokens existing as an ERC-20 token in an Ethereum smart contract, but plans are underway to launch the Prema blockchain and platform later this year in Q3.
Currently, the Prema team is working on the development of core technologies within the Prema wallet, namely implementing the NFC and AQR technologies for the traceability system, which will be employed to track digital content and collectibles linked with tangible objects.
How Prema Works
Prema is still in an early developmental stage, so there is not a lot of available information regarding the specifics of just how their blockchain will work, which specific consensus algorithm it will use or how governance will be implemented.
That being said, Prema will be centred around the Prema X NFT marketplace and Prema's forthcoming blockchain, which will make it possible for developers to launch Metaverse apps, Web3 platforms and services, and blockchain-based games which can interact with physical items leveraging NFC and AQR technologies, built into the Prema wallet.
Why is Prema Unique
Prema is unique because it is one of the first projects which actually has a feasible idea for linking digital collectibles to the physical world by using NFC and AQR technologies. This is groundbreaking and may be the critical missing element for the NFT conundrum.
During the 2020-21 crypto bull run, NFTs were a breakaway new class of token which received a lot of attention and hype and were predicted to revolutionise the way digital content creators monetise their work in a fun way to interact with their audiences and fans, through the phenomenon of digital collectibles. Some were quite successful and sold for millions, but the NFT genre as a whole remained a novelty and never truly caught on.
With new technologies like Prema's NFC and AQR system to link physical items to the digital world and make them interactive, this may create the kind of NFTs which fans find true sentimental value in and wish to collect, with the added ability to display their collection in the physical world. This is a true game-changer, as every collector wishes to share their collection with other enthusiasts, which is an element that digital collectibles don't possess in quite the same way.
Prema paves the way forward for a collector to collect an NFT, which is an actual item in their collection which they proudly display in their home. Imagine a collectible like a Funko Pop, which can be sold or traded in an online marketplace or which can also act as your avatar in a virtual world or a character in a game with unique abilities. The possibilities presented by bridging this gap are extremely interesting.
What is the Prema Ecosystem
Prema's ecosystem will consist of the Prema blockchain, Prema's PRMX token, and Prema X marketplace, which users will use to interact with NFT-based digital content and collectibles in the virtual world of Metaverse, Blockchain Games, and Web3. This will, in turn, interact with the IRL side of the ecosystem in the physical world through events like conferences, concerts, festivals and more, as well as physical products and services from retailers and service providers in the physical world.
Prema's upcoming blockchain will be Proof of Stake (PoS) based, and users of the platform will be incentivised to lock tokens up via staking through an array of benefits like:
Priority guidance for Free Mint and White List of NFTs
Priority guidance for use in NFT's URL and IRL
Discounts on trading commissions
Access to platform extensions
With such benefits, creators and content producers can realise actual benefits for staking, especially if they're active users of the platform and are actively producing and selling content or merchandise and taking advantage of Prema's URL/IRL technology to offer next-generation content and collectibles which cross over from the virtual world to the physical.
What is the Prema (PRMX) Token
The Prema token, or PRMX as it's known by its ticker, is a utility token which acts as the native token within the Prema platform. It has a limited supply of 100 Billion PRMX tokens, which are the primary utility token for minting NFTs, creating marketplaces, interacting across chains, on-chain governance, fees, and payments within the ecosystem and its Decentralised Applications (DApps).
Prema is currently an ERC-20 token in an Ethereum smart contract, but as the Prema platform launches and deploys the Prema blockchain, we can expect the Prema token to either be an ERC-20 token on their native chain if it employs an EVM-based tokenisation scheme or another type of token standard based on the team's technical decisions for launching Prema's blockchain.
Prema (PRMX) Tokenomics
The Prema Roadmap
2023 Q1
Japanese Comedians Collectable Card 4th Edition released
Brandy NFT project started
2023 Q2
NFT project for artists' offices started
"NFT Golf Membership" project launched
Released alpha version of RPG game "ID-0"
2023 Q3
The beta version of the RPG game "ID-0" Released
PREMA Wallet release
PREMA Wallet NFC compatible
PREMA Wallet AQR support
Release of PREMA X Marketplace
Released digital items linked to our own blockchain game in the Metaverse
Start of "Conprin"* linked service
Traditional performing arts NFT project started
Implemented $PRMX utilities
2023 Q4
Release of Traceability System
The primary industry blockchain game "PIAS" is released
Release of RPG game "ID-0"
Migration to PREMA chain
The convenience store lottery NFT project started
2024 Q4
Second content release of the primary industry blockchain game "PIAS"
2025 Q4
Third content release of the primary industry blockchain game "PIAS"
Prema Team
Prema's team is led by Masahiro Kawakami, CEO of Prema, as well as a small, Singapore-based team of developers, community managers and marketing team members. SIRIUS WHITE PTE. LTD. is the company behind Prema, and its president is Keisuke Tomita.
How to buy PRMX on Bitfinex
How to buy PRMX with crypto
1. Log in to your Bitfinex account or sign up to create one.
2. Go to the Deposit page.
3. In the Cryptocurrencies section, choose the crypto you plan to buy PRMX with and generate a deposit address on the Exchange wallet.
4. Send the crypto to the generated deposit address.
5. Once the funds arrive in your wallet, you can trade them for PRMX. Learn how to trade on Bitfinex here.
How to buy PRMX with fiat
1. Log in to your Bitfinex account or sign up to create one.
2. You need to get full verification to be able to deposit fiat to your Bitfinex account. Learn about different verification levels here.
3. On the Deposit page, under the Bank Wire menu, choose the fiat currency of your deposit. There's a minimum amount for fiat deposits on Bitfinex; learn more here.
4. Check your Bitfinex registered email for the wire details.
5. Send the funds.
6. Once the funds arrive in your wallet, you can use them to buy PRMX.
Also, we have Bitfinex on mobile, so you can easily buy PRMX currency while on-the-go.
[AppStore] [Google Play]
Prema Community Channels