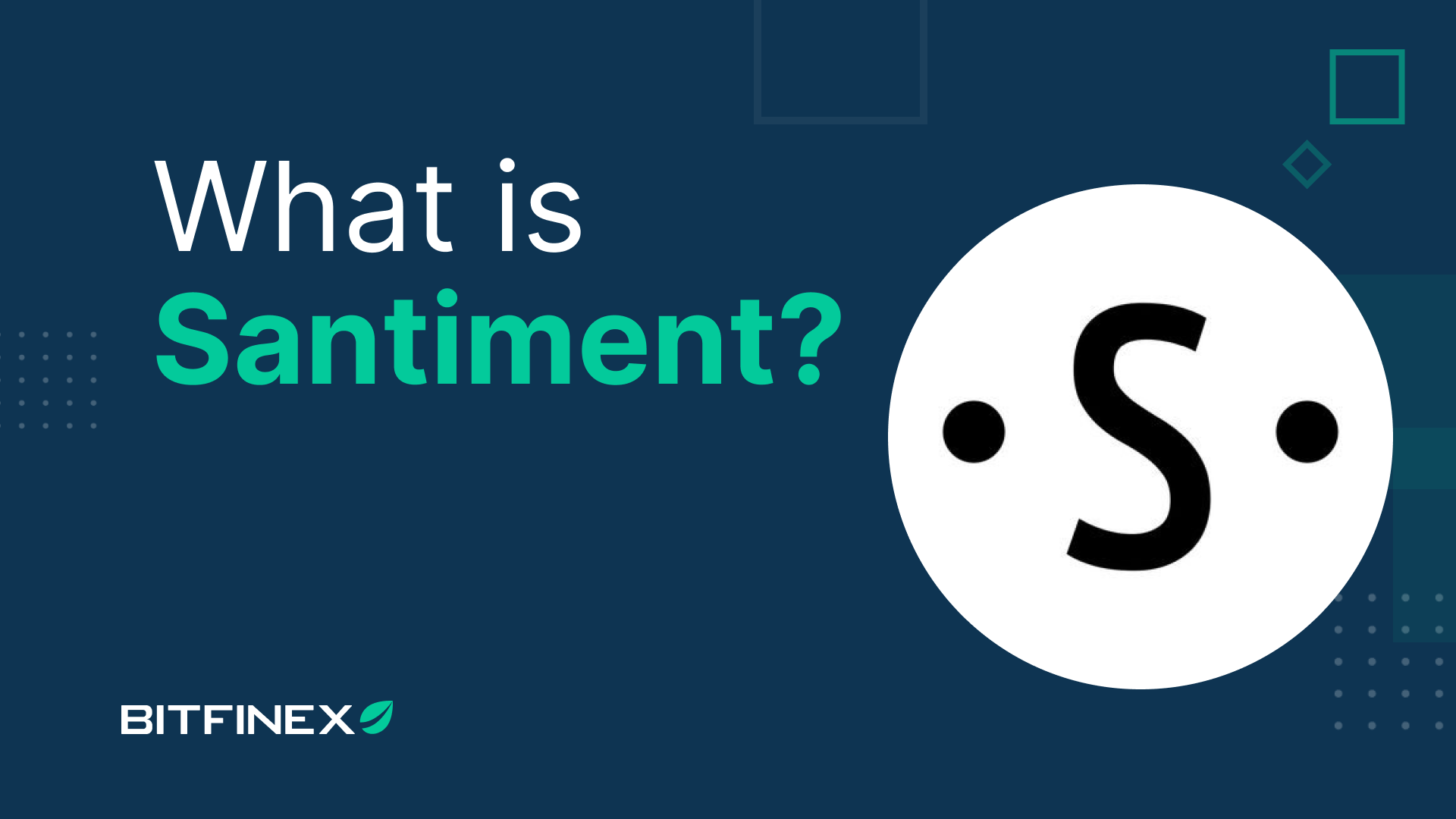 01 Aug

What is Santiment?

Santiment is a crypto and NFT visual explorer that makes powerful on-chain, social and financial analyses. With its interactive reports, you can query crypto market data with only a few clicks and experience visualisations of that data in seconds.

The Santiment page on Bitfinex provides cryptocurrency-related data feeds, exclusive content streams and a regularly updated database of cryptocurrency projects for reference. This infrastructure gives traders the information edge needed for making deep and thorough market analyses.

Starting today, premium access to Santiment on Bitfinex is free, allowing traders to unlock social and on-chain charts to maximise profit and mitigate risk for more than 1,900 tokens.
How to access Santiment for free on Bitfinex
First, log in/ sign up to Bitfinex.


After that, if you would like to view the Bitcoin Santiment data, visit the Bitfinex main page, click the handshake button in the upper right-hand corner and choose Santiment.


If you would like to see data for other tokens, select a pair, for example, ETH/USD, and click on the Santiment logo in the Price Tickers section.

Here, a Santiment Metrics pop-up will appear. To be redirected to the respective token data on the dedicated Santiment page, click the On-chain, social and project indicators button.
To get premium access to up to 12 advanced Santiment features, press the Upgrade Now button or scroll down and press the Unlock All Charts button.


After pressing the button, a pop-up will appear.


To get 30 days of premium access, first, agree to Santiment's Terms and Conditions by putting a tick and press the I Agree button.


That's it! You're now granted free access to the advanced metrics for a period of 30 days.
Important: Once the 30-day period expires, premium access will be automatically disabled. To renew access, you will need to follow the same procedure.

More information on Santiment can be found here. If you have any questions, please check our Knowledge Base articles or reach out to Bitfinex Support.