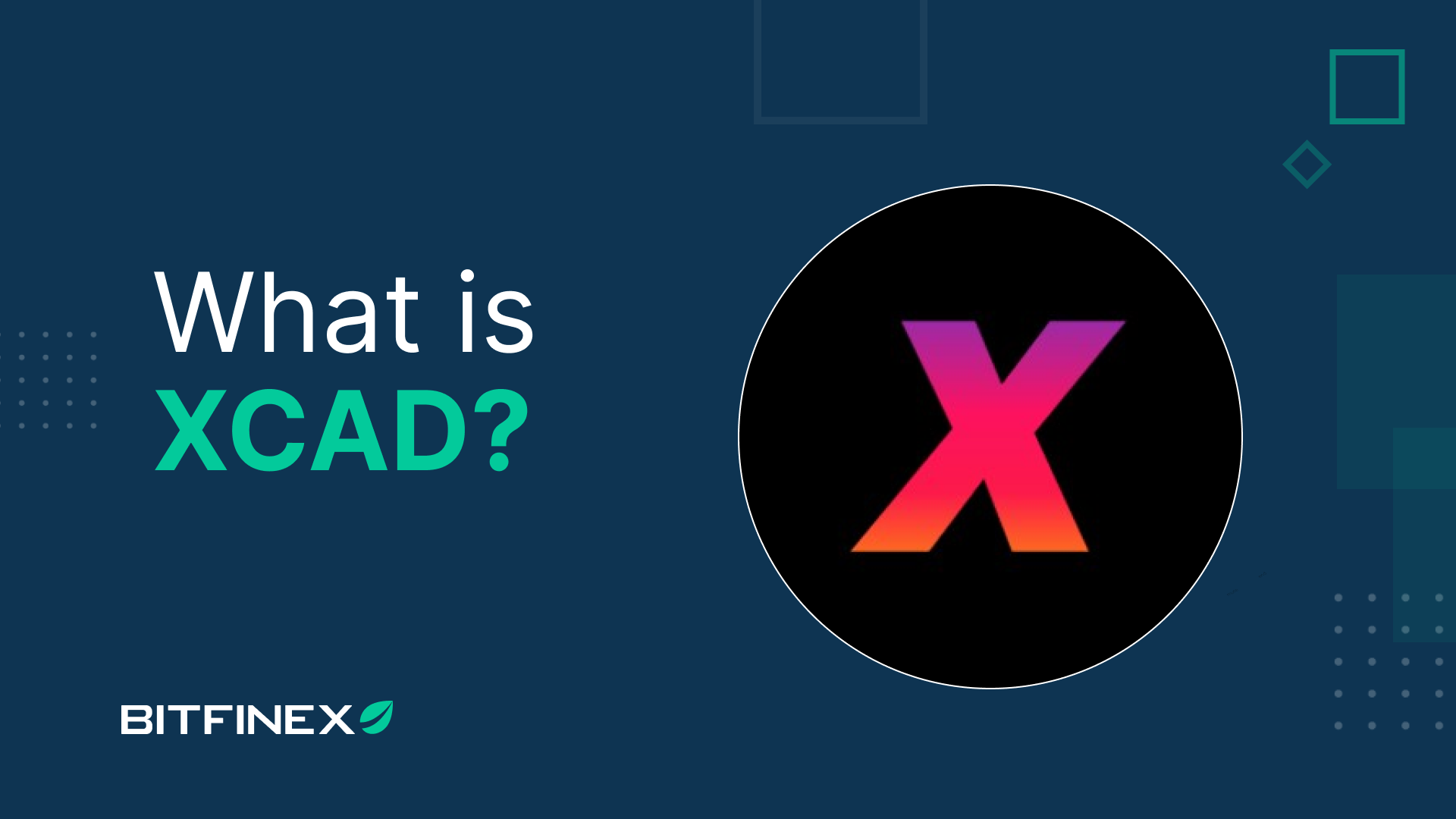 08 Nov

What is XCAD Network (XCAD)?

XCAD Network is a blockchain project for content creators which seeks to disrupt the way online content creators interact with their followers and earn income from monetising their content with tokenisation, a marketplace, and an ecosystem.

XCAD Network creates a more interactive way for audiences to enjoy content from their favourite streamers, bloggers, and influencers, through XCAD network's Youtube-compatible browser plug-in, creator tokens, NFTs, and governance of creator decisions and milestones.

Audiences can earn, stake, view and trade native creator tokens and special "creator moment" NFTs, as well as influence creator decisions. Creators can enjoy more ways to monetise their content while breaking the reliance on third parties and create a richer and more engaging viewer experience for their audiences.
XCAD Network (XCAD)
XCAD Network is an ambitious blockchain project which intends to realign the incentives surrounding online content creation. With the way things currently work, content creators are under the watch of monolithic centralised platforms like Youtube and Instagram, which have a monopoly of sorts on the audiences content creators depend on.
Social media content platforms like Youtube, where people seek out content from their favourite creators, often moderate and curate the content available on their platforms; this leaves creators at a disadvantage. They're at the mercy of the algorithms, at risk of not having their content seen, and the terms of compensation can change at the whims of the platform, and so can the rules, which can change instantly with an update to the Terms of Service.
XCAD network aims to offer content creators an alternative which will allow them to create a better experience for their fans while offering new opportunities through tokenisation and decentralisation. It does this by allowing content creators to issue "creator tokens" on the XCAD network.
Creator tokens have several unique functions; they allow creators to reward viewers, let followers participate in the creator's decisions through governance, can be traded for other creator tokens, can be traded on the XCAD Decentralised Exchange (DEX), can be traded for XCAD tokens, can be staked for access to rare NFTs, and can also grant creator token holders early access to limited edition collectable merchandise and special offers for creator services.
How XCAD Works
XCAD Network is a multichain ecosystem and token which launched in 2021 as an ERC-20 token on Ethereum and then made the addition of Zilliqa as a ZRC-2 token and has since migrated to additional chains like Binance Smart Chain and Polygon.
XCAD network consists of its native token, XCAD, which lets users interact with the various platforms that make up the XCAD network ecosystem. These platforms consist of DEXs, a governance portal, a browser plugin with Youtube integration, cross-chain bridges, staking pools, and creator swap, which lets users exchange creator tokens.
Creators can apply for tokenisation, and, if approved, enjoy benefits such as launching their own creator tokens and NFTs, which they can reward to the audience, or monetise through exclusive offerings. The experience is more tangible and engaging for fans.
Audiences can benefit from earning creator tokens by watching 80% of the videos from their favourite creators or sharing, participating in governance to influence the creator's decisions, trading for other creator tokens, getting access to limited edition merch, event access, shoutouts, and other perks.
All creator tokens exist within the XCAD ecosystem but can be converted to and from XCAD, which can interact with the wider Web3 multichain economy. XCAD network aims to revolutionise content monetisation and audience engagement by empowering creators and providing a better experience for fans.
Why is XCAD Network Unique
XCAD Network has focused on UI and making the experience first class, so users may not even know they're using a blockchain when interacting with the network, plugin, and tokens. Fans simply add a plugin to their browser and watch Youtube videos, and they begin earning creator tokens, which can be used for a variety of perks and utility use cases within the XCAD Network.
Creators are issued creator tokens once they've been approved and onboarded and are incentivised through a series of milestones and token burn events, which create scarcity and create value for existing token holders as the creator achieves success. This rewards both the creators and fans who have shown the most support by holding and using creator tokens.
XCAD Network Ecosystem
XCAD Utility Token
Creator Tokens & NFTs
XCAD DEX On Zilliqa Blockchain
XCAD Browser Plugin
XCAD Governance Portal
XCAD Influencer Marketcap ranking page
XCAD NFT Moments Content Creator's Marketplace
XCADemy Youtube Content Creator Educational Platform
XCAD Fiat Gateway
XCAD Support Portal
There is also the extended multichain presence of the XCAD token, which can be found on Ethereum, Zilliqa, Binance Chain, and Polygon. XCAD Network also integrates with cross-chain bridges and DApps, and DEXs.
What is the XCAD Token
The XCAD token is the native token for the XCAD Network, and its role in the ecosystem is that of a utility and governance token. Within the XCAD Network, the XCAD token has several key uses.
XCAD can be staked in creator staking pools for increased creator token rewards, this staking model creates upward price pressure as tokens are locked and circulating supply reduces. Additionally, XCAD is the only asset that can be used for the XCADemy Youtube Content training and for trading creator tokens.
The governance use case for XCAD tokens is related to content creator milestones, where users that hold XCAD are given a chance to vote and influence decisions made by the content creator. XCAD governance decisions take place in the XCAD Network Governance Portal, and users can vote with XCAD.
XCAD Tokenomics
The XCAD token has a total supply of 198,851,676 XCAD tokens. Out of this total supply, only around 17% are currently circulating, with 33,260,245.22 at the time of writing.
XCAD Network Roadmap
2022 Q3
More CLOs Live
CLO Improvements
Access code rollout continued
YouTuber promotion
Mobile Application for Rewards
NFT Moments
BNB Chain Live on Plug-In*
New Website
Plug-In Improvements
2022 Q4
Twitch Integration
BNB Chain Live on Plug-In*
Twitch creators announced
Firefox support for the Plug-In
YouTuber Promotion
XCAD.com Launch
BSC DEX Live
*Dependant on 3rd parties
XCAD Network Team
XCAD Network was founded by Ollie Bell, Joel Morris, and Bernice Thomas. XCAD has a small team with a small group of well-connected advisors with expertise in blockchain, economics, and the entertainment industry.
How to buy XCAD on Bitfinex
How to buy XCAD with crypto
1. Log in to your Bitfinex account or sign up to create one.
2. Go to the Deposit page.
3. In the Cryptocurrencies section, choose the crypto you plan to buy XCAD with and generate a deposit address on the Exchange wallet.
4. Send the crypto to the generated deposit address.
5. Once the funds arrive in your wallet, you can trade them for XCAD. Learn how to trade on Bitfinex here.
How to buy XCAD with fiat
1. Log in to your Bitfinex account or sign up to create one.
2. You need to get full verification to be able to deposit fiat to your Bitfinex account. Learn about different verification levels here.
3. On the Deposit page, under the Bank Wire menu, choose the fiat currency of your deposit. There's a minimum amount for fiat deposits on Bitfinex; learn more here.
4. Check your Bitfinex registered email for the wire details.
5. Send the funds.
6. Once the funds arrive in your wallet, you can use them to buy XCAD.
Also, we have Bitfinex on mobile, so you can easily buy XCAD currency while on-the-go.
[AppStore] [Google Play]
XCAD Community Channels