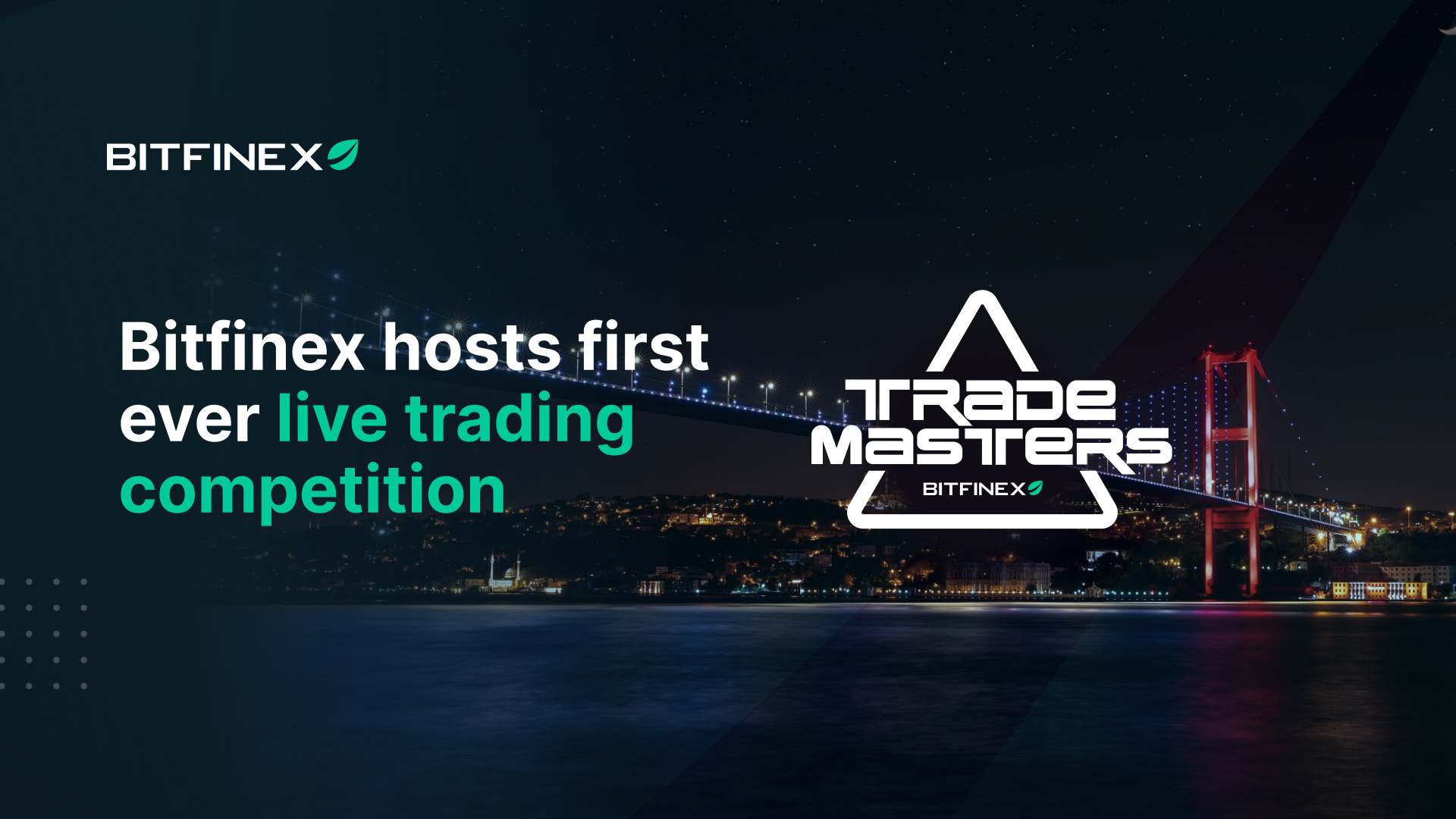 13 Jun
Bitfinex hosts first ever live trading competition
ROAD TOWN, British Virgin Islands – June 13, 2023 Bitfinex (https://www.bitfinex.com/), a state-of-the-art digital asset trading platform, has just published the first of three high-octane episodes showcasing its first-ever Bitfinex Trade Masters Trading Competition which took place in Istanbul, Turkey to its official YouTube channel. The Trade Masters series offers viewers an exclusive look into the thrilling world of professional crypto trading and showcases the exceptional skills of talented traders.
Held on May 3, 2023 at the ESA Arena in Istanbul, the Trade Masters competition, combined live trading with the excitement of an e-sports-style competition, providing a unique opportunity for experienced traders to demonstrate their expertise and compete for top prizes. Participants and viewers alike were treated to a wealth of trading strategies, tactics, and market analysis from industry professionals. With the Bitfinex Paper Trading platform providing real-time prices and a live orderbook, contestants made simulated trades to increase their balances as quickly as possible. Bitfinex also upped the ante by providing interactive rewards to add to traders' wallets, the event concluding on an unforgettable note with performances by several renowned rap artists.
Paolo Ardoino, Bitfinex CTO played a pivotal role in bringing this event to life by surprising the competing teams with an unexpected challenge that would enable them to receive additional trading credits. The event was also injected with added excitement as it took place at the same time the Federal Open Market Committee announced a rise in US interest rates, providing additional volatility to crypto prices.
With the Trade Masters series, Bitfinex brings viewers access to every detail of this premiere competition. The YouTube episodesoffer a front-row seat to the decision-making processes and trading strategies of each team. Viewers will witness the rapid thinking, analytical prowess, and market trend analysis that define successful traders, providing them with a truly immersive and educational trading experience. As the competition unfolds, the leaderboard will continuously change, and the top three teams will be rewarded, with the first-place team claiming a prestigious cash prize.
"The Trade Masters competition is a pioneering event that brings together the excitement of e-sports and the world of trading," said Paolo Ardoino, CTO of Bitfinex. "We are delighted to share this unique experience with viewers worldwide, as we believe it is essential to foster knowledge and understanding of the financial markets. Our mission at Bitfinex is to deliver financial freedom, and Trade Masters is an exceptional opportunity for participants and viewers to expand their trading skills and achieve financial empowerment."
By organising a physical trading competition for the first time, it brought many members of the crypto trading community together.
Visit Bitfinex's YouTube channel on June 13 to witness the premiere of the Trade Masters Trading Competition series and embark on an exhilarating journey into the fascinating world of professional trading.
About Bitfinex
Founded in 2012, Bitfinex is a digital token trading platform offering state-of-the-art services for traders and global liquidity providers. In addition to a suite of advanced trading features and charting tools, Bitfinex provides access to peer-to-peer financing, an OTC market and margin trading for a wide selection of digital tokens. Bitfinex's strategy focuses on providing unparalleled support, tools, and innovation for experienced traders and liquidity providers around the world. Visit www.bitfinex.com to learn more.
For Press inquiries