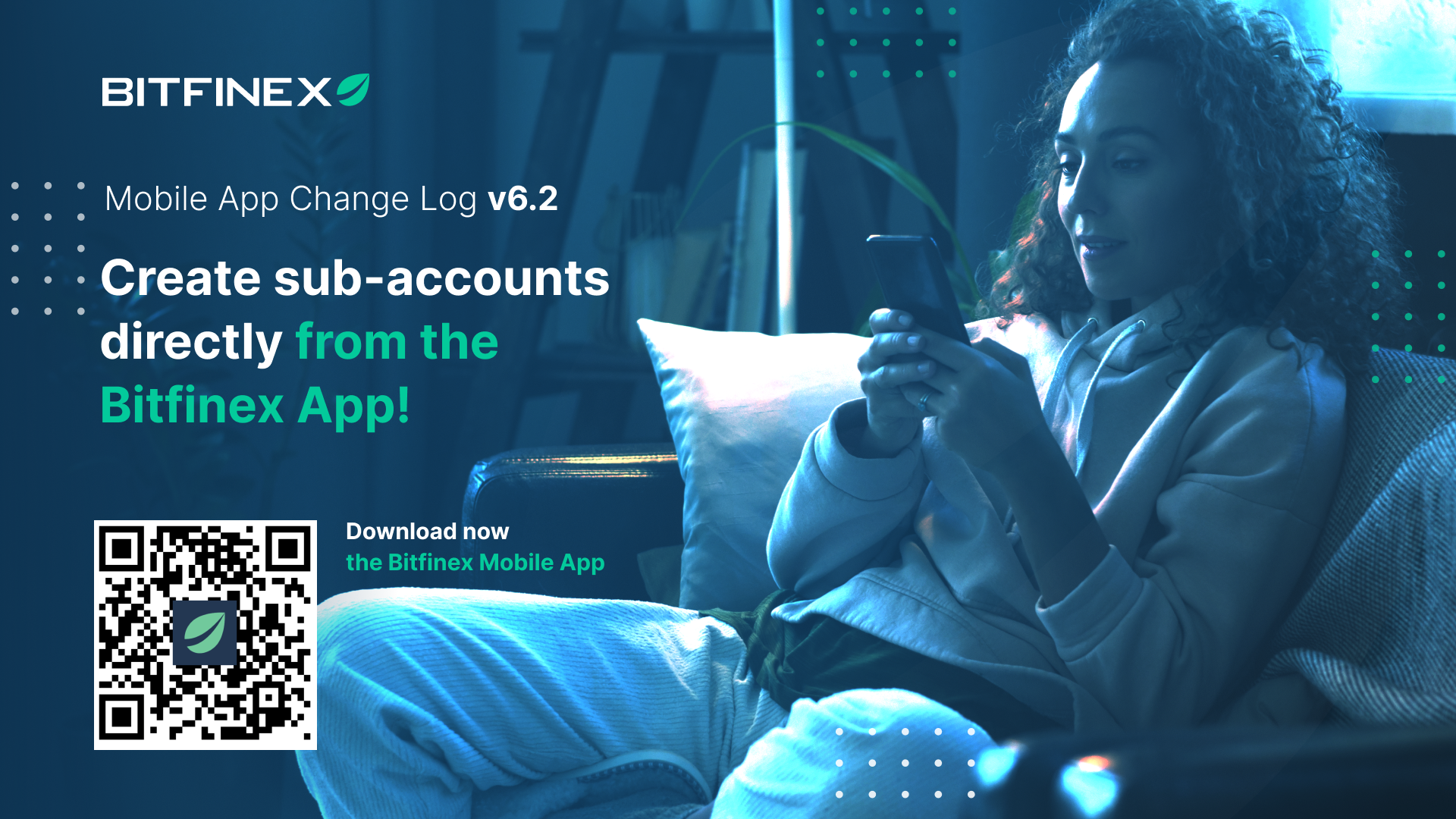 17 May

Mobile App Change Log 6.2

Recent updates and optimisations to the Bitfinex mobile app

We're pleased to present Version 6.2 of the Bitfinex mobile app.

The latest update to the Bitfinex mobile app includes a quick switch from a master account to sub-account.

You can also download the latest version of the Bitfinex mobile app from the Android Application Package (APK).

Please share your experience by leaving a review in the app store or by completing the Bitfinex mobile user app survey! The below changes have been suggested to us by our active customer base. Feedback from our customers is incredibly valuable to us.
---
Feature
Updated to support sub-account creation directly from the mobile app
Trading
Fixed calculator issue
Added APT, BGB, CCD, CHZ, FLOKI, LDO and SUI token icons
Updated chart version
Wallet
Fixed recent deposit amount issue when visiting the next page
Fixed the Deposit Cash issue of the Keyboard not dismissing when pressing outside
Bitfinex Pulse
Update to enable Pulse Tip URL generation
Fixed Account Switch UI not aligned to the bottom in Bitfinex Pulse
Fixed Bitfinex Pulse search rate limit
Others
Updated to trim email and password to avoid redundant blank spaces on the login page
Added Logout Message for PIN Code resets
Improved loader animations
You can also share your feedback with us by joining our Bitfinex Telegram channel and Discord community.