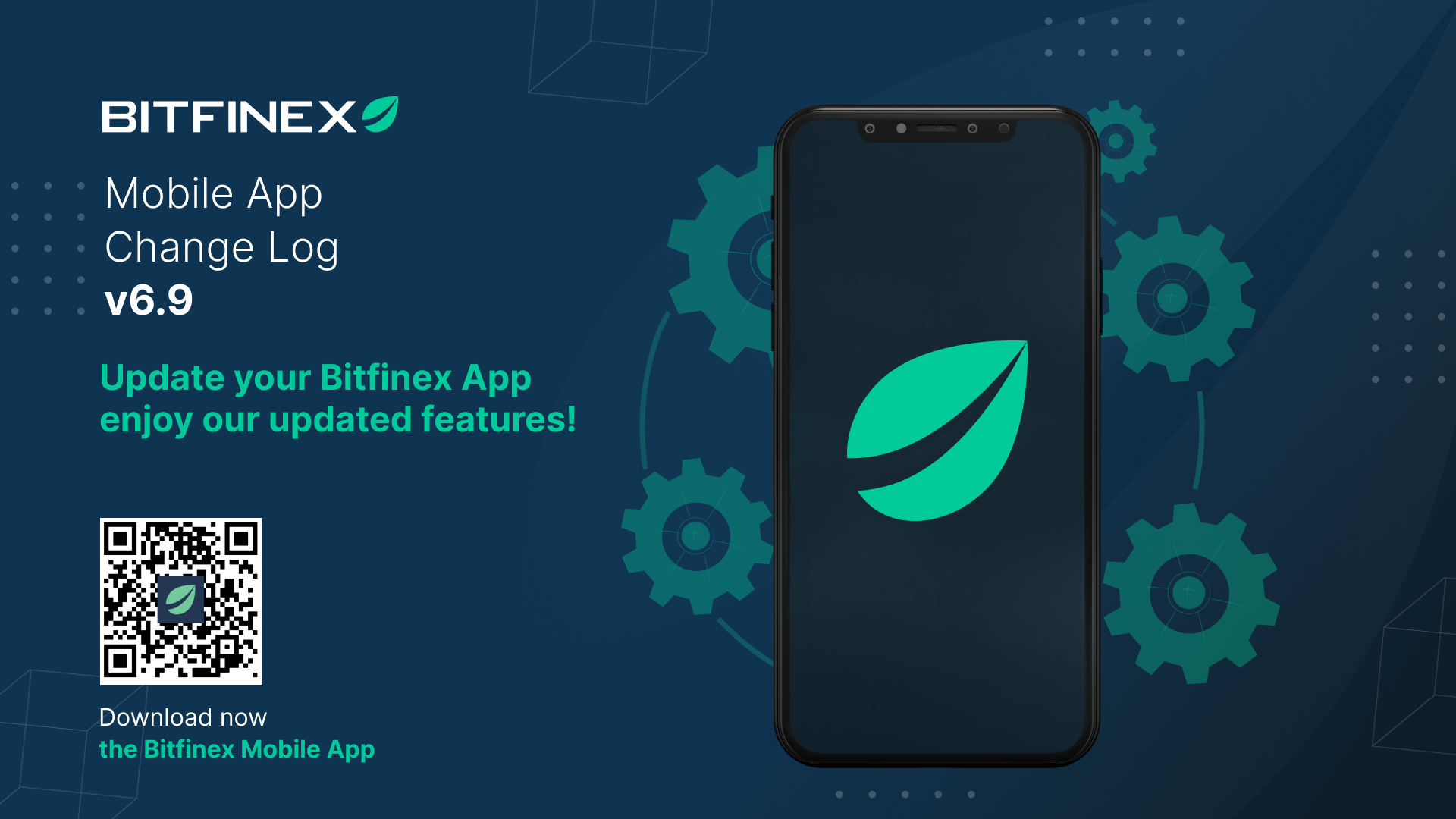 13 Oct

Mobile App Change Log 6.9

Recent updates and optimisations to the Bitfinex mobile app

We're pleased to present Version 6.9 of the Bitfinex mobile app.

The latest update to the Bitfinex mobile app includes general improvements.

You can also download the latest version of the Bitfinex mobile app from the Android Application Package (APK).

Please share your experience by leaving a review in the app store or by completing the Bitfinex mobile user app survey! The below changes have been suggested to us by our active customer base. Feedback from our customers is incredibly valuable to us.
---
Feature

Support for Vietnamese language
Updated to support opening links with mobile web or app when browsing from mobile
Updated to add expire field for Price Alerts
Login & Sign up
Redesigned the sign up 2FA setup flow
Fixed the Terms of Service screen selector showing an undefined error
Fixed login protection settings error
Fixed the skip authorization flow
Trading
Updated to reduce trading page rendering time
Improved the chart loading time
Updated the BRISE token icon
Updated to localize buttons for the Market Watch filter menu
Updated chart after setting configurations
Fixed order book defaults throttle to 5s for guest users
Fixed Recurring Buy not showing the next order after being created
Funding
Updated to show an informing popup if open loans cost more or equal to 1% 
Fixed funding text overlay in the Turkish language
Wallet
Added Travel Rule section when withdrawing
Added Tether deposit and withdrawal notice
Added Tether and Tether Gold Polygon/Polygon-zkEVM deposit warnings 
Added Tether Deposit Network to show Polygon-zkEVM
Updated Swap tool to show only coins which the user has in his wallet instead of the full list
Updated Lugano Merchant data 
Updated to prevent OTC accept/reject for Basic level verified account
Fixed withdrawal USD maximum button to populate a bigger amount than the available balance
Fixed 2FA overflow when withdrawing Turkish Lira
Fixed wallets deposit LN-BTC with a small amount
Fixed the tap maximum button to populate a bigger amount than the available balance  when withdrawing USD
Fixed the issue of Deposit unable to copy issue when tapping on the address
Others
Updated to change the Android bottom bar colour base on the theme
Fixed Android crashes when tapping "Back" on the Price Alert screen
Updated new translations
Updated to show an error message when failing to unlink an account
Fixed the price alert setup in the Android
You can also share your feedback with us by joining our Bitfinex Telegram channel and Discord community.