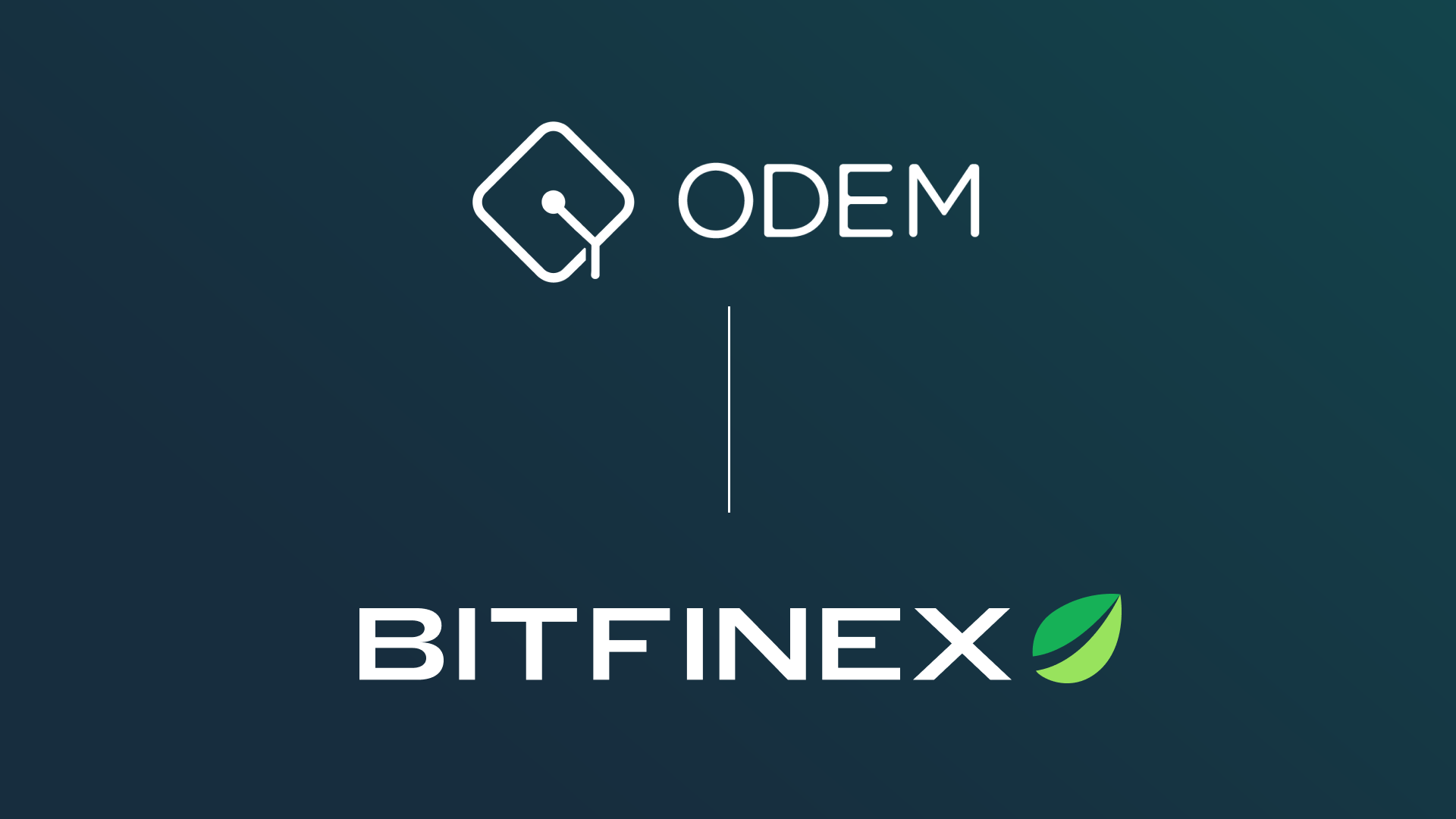 21 Nov

Bitfinex and ODEM in Blockchain Education Initiative

We're pleased to announce a strategic collaboration with ODEM to introduce a new model of education on the role of digital tokens in the blockchain-enabled economy.

ODEM is an education marketplace built on Ethereum, connecting students, educators and service providers. For further information on ODEM, please refer to this summary in the Knowledge Base: https://support.bitfinex.com/hc/en-us/articles/360002754953-ODEM

Through this strategic collaboration, Bitfinex and ODEM will launch a series of programs and courses to educate novice and advanced Bitfinex users who are interested in understanding the technical features of digital tokens.

Our users will also have access to all of ODEM's educational programs directly on the Bitfinex platform, while we provide liquidity for ODEM transactions through ODEM's smart contracts. Our users who purchase ODEM's educational programs on the Bitfinex platform can view their ODEM (ODE) token transactions on our order book.

We will also leverage ODEM's educational programs to obtain a holistic view of crypto markets and stay ahead of the latest industry trends, while further enhancing our users' understanding of how the Bitfinex platform operates. 

We hope that this strategic collaboration will encourage greater understanding and adoption of digital assets while increasing levels of education on the valuable role of cryptocurrencies as blockchain applications.

This latest collaboration also reflects our strong commitment to creating a thriving crypto ecosystem where all users are empowered to navigate the market in a safe and effective way.