18 Apr

Support for EOS MainNet Token Swap

Bitfinex is pleased to announce full support for the upcoming EOS MainNet Token Swap. As EOS transitions from Ethereum to the EOS MainNet chain, Bitfinex will manage all technical requirements for our users to ensure a smooth token registration process for those holding EOS on Bitfinex.

Please refer to our Knowledge Base for more information on the EOS MainNet Token Swap – more details will follow shortly.

EOS.IO introduces a blockchain architecture designed to enable vertical and horizontal scaling of decentralised applications. The resulting technology is a blockchain architecture that has the potential to scale to millions of transactions per second, eliminate user fees and allow for quick and easy deployment of decentralised applications. Learn more on eos.io.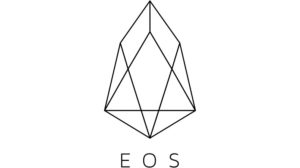 ---
Stay up to date with Bitfinex on Twitter, LinkedIn, Facebook & Medium.
If you are interested in learning more about the Bitfinex development libraries, please visit our Github.
Join us on our mission to create the industry's most innovative cryptocurrency exchange.