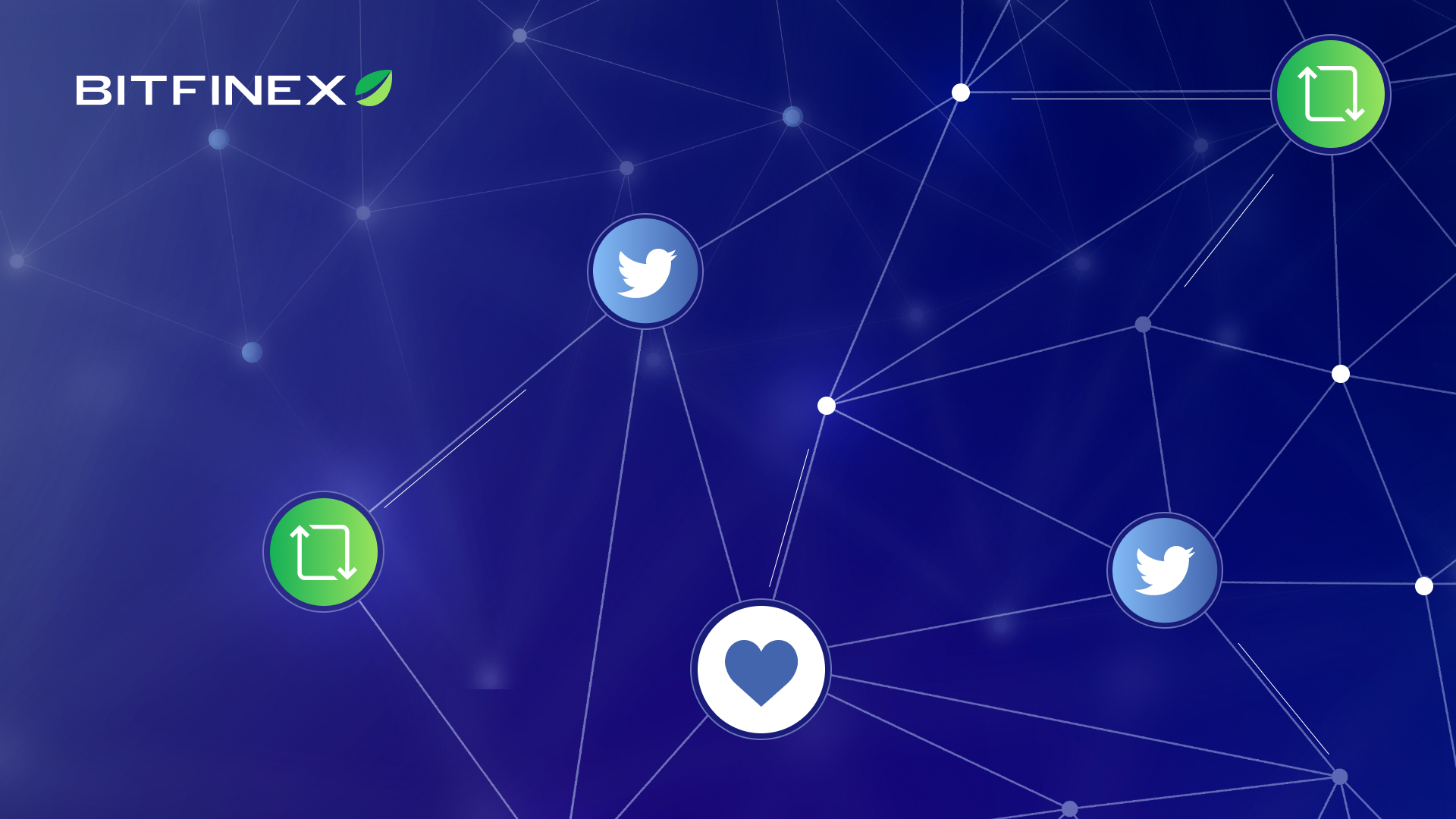 13 Nov

Like, Share and Earn with Bitfinex

We're pleased to announce that affiliates and referrals on the Bitfinex Affiliate Program can earn more rewards simply by interacting with our social media posts!


Clients making active use of their Affiliate Program accounts can enjoy a variety of rewards from 13/11/19. These include an additional multiplier on commissions when an Affiliate Program account holder or their network of referrals interact with our social media posts.

What do we mean by interact?

If you Like or Share posts from Bitfinex's official social media pages it represents a social interaction. Twitter is the first social media platform to be supported by the Affiliate Program.

Affiliates who Like and/or Retweet posts from our official Twitter handle @Bitfinex will have a multiplier applied on revenues generated during the 36 hours from their last social interaction. This multiplier is only valid for recent posts published by Bitfinex's Twitter handle, or up to seven days prior.

How much more can you earn?

Affiliates whose social media accounts have more than 1,000 followers will be entitled to a multiplier of 1.1x, while those with more than 10,000 followers will enjoy a multiplier of 1.2x.

When your referrals Like and/or Share Bitfinex's social media posts, you will also enjoy the same tier of multiplier on revenues generated by your referral's activities.

Connecting your accounts

To connect your Bitfinex account with your social account, go to bitfinex.com/account. After you have logged in, expand the "Account Info" section to connect your social account and review your public settings.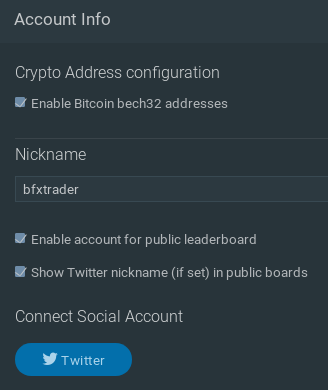 To connect your social media account, just click on the Twitter button as shown in the image above.

After the setup is complete, your Affiliate Program account will be eligible for this multiplier.

Support for other social media platforms will be added in the coming weeks. Follow our social media pages or subscribe to our newsletter to stay updated.

The Bitfinex Affiliate Program is a commission-based system that enables our clients to earn fees on up to three levels of connection within a network sharing the same referral code.

For more information on the Bitfinex Affiliate Program or to sign up as an Affiliate, please visit: https://www.bitfinex.com/affiliate