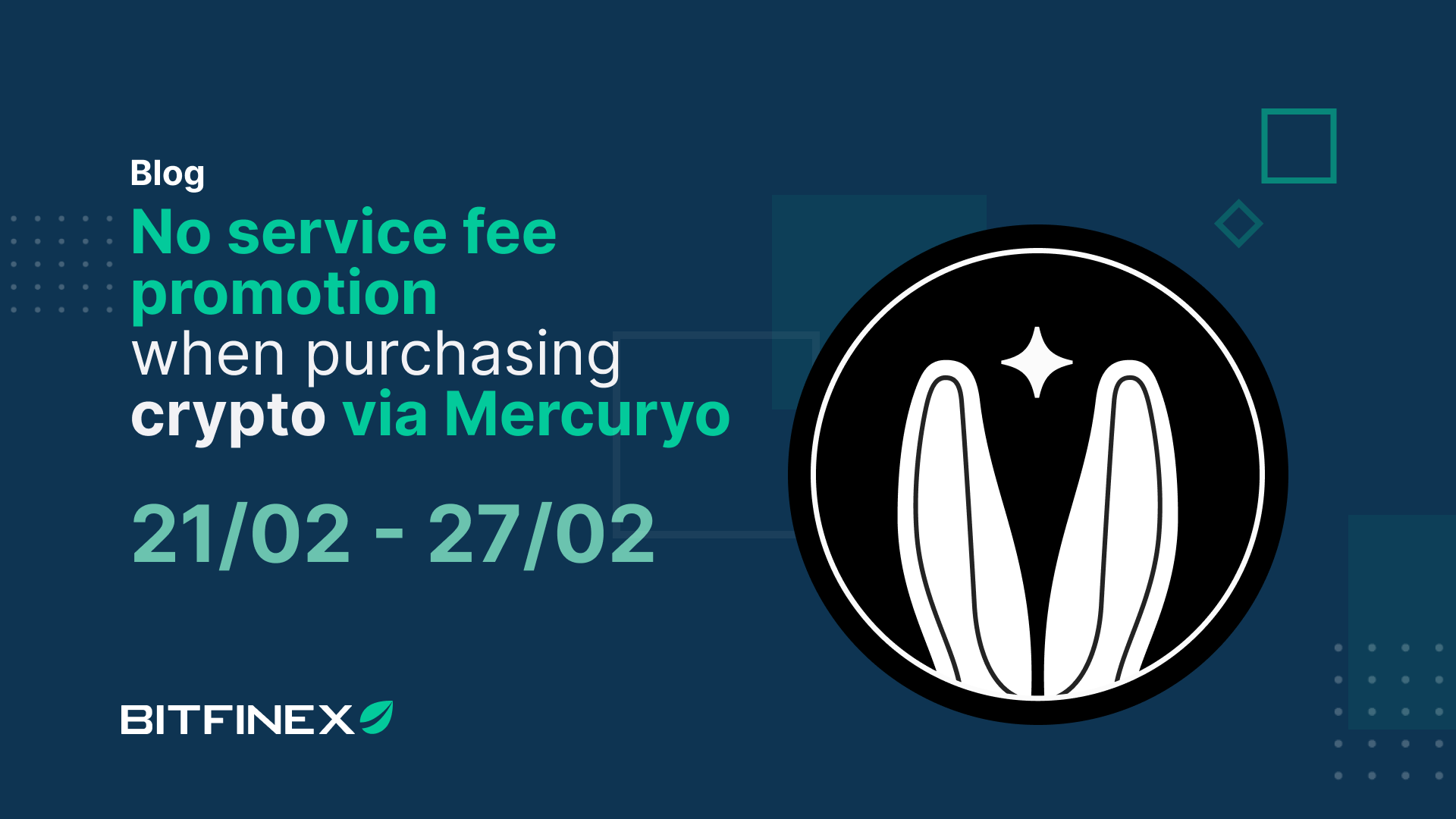 21 Feb

Mercuryo no service fee promotion on Bitfinex

We're pleased to announce that Mercuryo will be running a limited-time no service fee promotion on Bitfinex. Eligible Bitfinex users* will be able to participate and enjoy more savings on digital token purchases using their debit and credit cards through the Mercuryo service.

The promotion will run from 21/02/2022 at 10:30am UTC and finish at 18:00pm UTC on 27/02/2022. During the promotion period, the Mercuryo transaction page will display the price with ZERO fees (Note: network fees will still apply).

The ZERO fees apply to all Mercuryo supported currencies and payment methods on Bitfinex, as seen below:
To access Mercuryo's ZERO fees promotion for Bitfinex users, log in to your Bitfinex Account, go to Wallet > Deposits, choose Payment cards and then select Mercuryo and follow the prompts to complete your purchase. You can also click here!
You can learn more about how to buy crypto on Bitfinex with payment cards on our Knowledge Base or discover more about Mercuryo on their official website.
Basic and Basic+ users will be required to complete a verification process with Mercuryo.
Important notes:
Nothing in this post is financial, investment or other advice. Nothing in this post is an offer or the solicitation, recommendation or endorsement of any course of dealing.