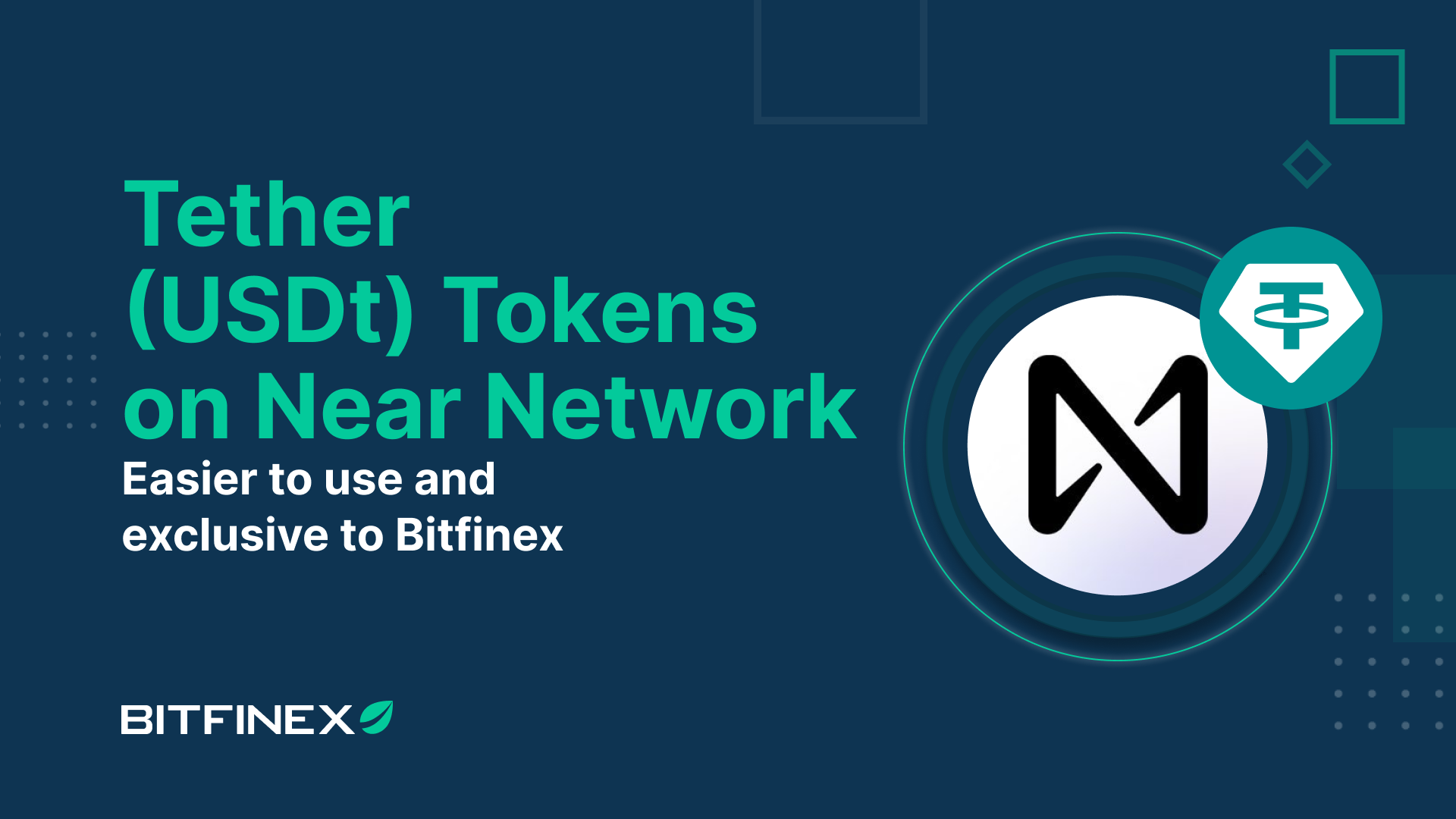 18 Jan

Tether Tokens (USDt) on Near Network: Even Easier to Use

Today, we're pleased to announce that we have simplified and enhanced the user experience (UX) for customers who want to make USDt-on-Near transfers on Bitfinex.
---
Bitfinex is the only platform to offer the opportunity for customers to deposit and withdraw USDt on the NEAR blockchain, and the new enhancement means that now customers no longer need to activate their accounts for USDt transfers by using an external third-party wallet.
With this improvement, activation of destination addresses is done automatically, which means that no additional actions are required from customers. To make USDt transfers using the Near transport layer, you'll just need to specify your withdrawal address, and that's it.
This change significantly streamlines the process of withdrawing USDt using the Near transport layer: now, if customers' accounts are not activated, Bitfinex takes it over and activates accounts automatically. In such a situation, customers' withdrawals won't get stuck, and the full process of withdrawing USDt has become even easier.
USDt is the first and largest stablecoin, as measured by both market capitalisation and daily transaction volume. On Bitfinex, customers can now deposit and withdraw USDt on 14 blockchains, including Algorand, Avalanche, Bitcoin Cash's Simple Ledger Protocol (SLP), Ethereum, EOS, Liquid Network, Omni, Polygon, Tezos, Tron, Solana, Polkadot, Kusama and the Near Network.
NEAR is a highly scalable blockchain network that provides a developer-friendly, decentralised application platform, which is enabled by its unique scaling solution. In 2022, the network hit a milestone of 700 projects building on NEAR.
Since the 14th of September, 2022, Bitfinex customers have had a unique opportunity to buy, deposit and withdraw USDt using the NEAR transport layer. 

In addition, Bitfinex, as part of its Freedom Manifesto to pursue greater financial inclusion and financial freedom, has streamlined access to USDt, with now customers verified to Basic Plus level permitted to make unlimited Tether deposits and withdrawals for better access to the full suite of Tether-enabled services on Bitfinex.
The verification needed requires only an official photo ID, biometric photo (selfie), phone number and address. Ready to try?