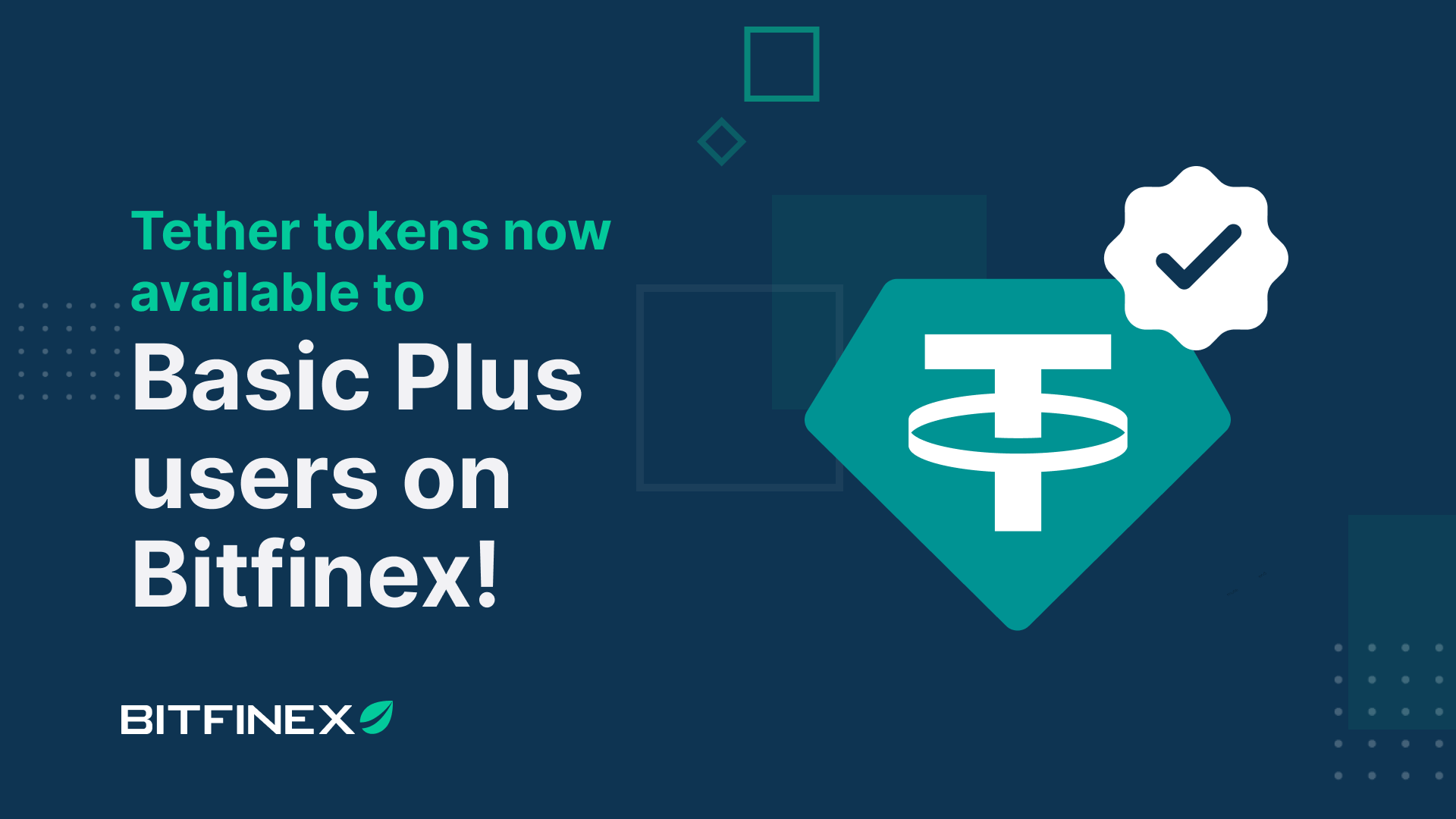 09 Nov

Bitfinex has Streamlined Access to Tether Tokens (USDt) for Bitfinex Basic Plus Customers Heralding New Age of Financial Freedom

ROAD TOWN, British Virgin Islands – November 9 2022 15:00 PM UTC – Bitfinex (www.bitfinex.com/), a state-of-the-art digital token trading platform, has opened up deposits and withdrawals of Tether tokens for the exchange's Basic Plus customer base, increasing access to the world's largest stablecoin that is fast becoming a beacon of financial freedom across the globe.

Tether, which currently has a market capitalization of $69 billion, is growing in popularity as a means of payment and as a form of remittances, particularly in Emerging Markets and in economies blighted by escalating levels of inflation.

The rollout of access to Tether tokens for Bitfinex's Basic Plus customers will provide a broader set of customers with access to the most liquid, transparent and trusted stablecoin. Basic Plus customers will be able to make unlimited Tether deposits and withdrawals for better access to the full suite of Tether enabled services on Bitfinex.

"We are delighted to offer our Basic Plus customers with improved access to Tether, the most liquid, transparent and trusted stablecoin," said Paolo Ardoino, CTO at Bitfinex. "I am confident that broadening access to Tether will be appreciated as the stablecoin experiences growing demand for a variety of use cases, ranging from remittances to payments, and of course as a means of obtaining access to cryptocurrency markets while limiting volatility risk."

Bitfinex customers with the Basic Plus verification level will be able to deposit, trade and withdraw USDt, along with Tether Euro (EURt), Tether offshore renminbi (CNHt), Tether Mexican Peso (MXNt) and Tether Gold (XAUt).

"This roll out forms part of our mission to increase financial inclusion and promote greater levels of financial freedom," added Ardoino. "As the scourge of inflation afflicts more countries across the globe, there is undoubtedly growing demand for access to a digital token that can enable people to help protect their wealth."

The Basic Plus verification process requires an official photo ID, biometric photo (selfie), phone number and address.

*All users of www.bitfinex.com are subject to Bitfinex's terms of service ("TOS"). Please note that U.S. persons (as defined in the TOS), among other prohibited persons (as defined in the TOS), are strictly prohibited from directly or indirectly holding, owning or operating an Account (as defined in the TOS) on www.bitfinex.com.

##

About Bitfinex
Founded in 2012, Bitfinex is a digital asset trading platform offering state-of-the-art services for digital currency traders and global liquidity providers. In addition to a suite of advanced trading features and charting tools, Bitfinex provides access to peer-to-peer financing, an OTC market, and financed trading for a wide selection of digital assets. Bitfinex's strategy focuses on providing unparalleled support, tools, and innovation for professional traders and liquidity providers around the world. Visit www.bitfinex.com to learn more.