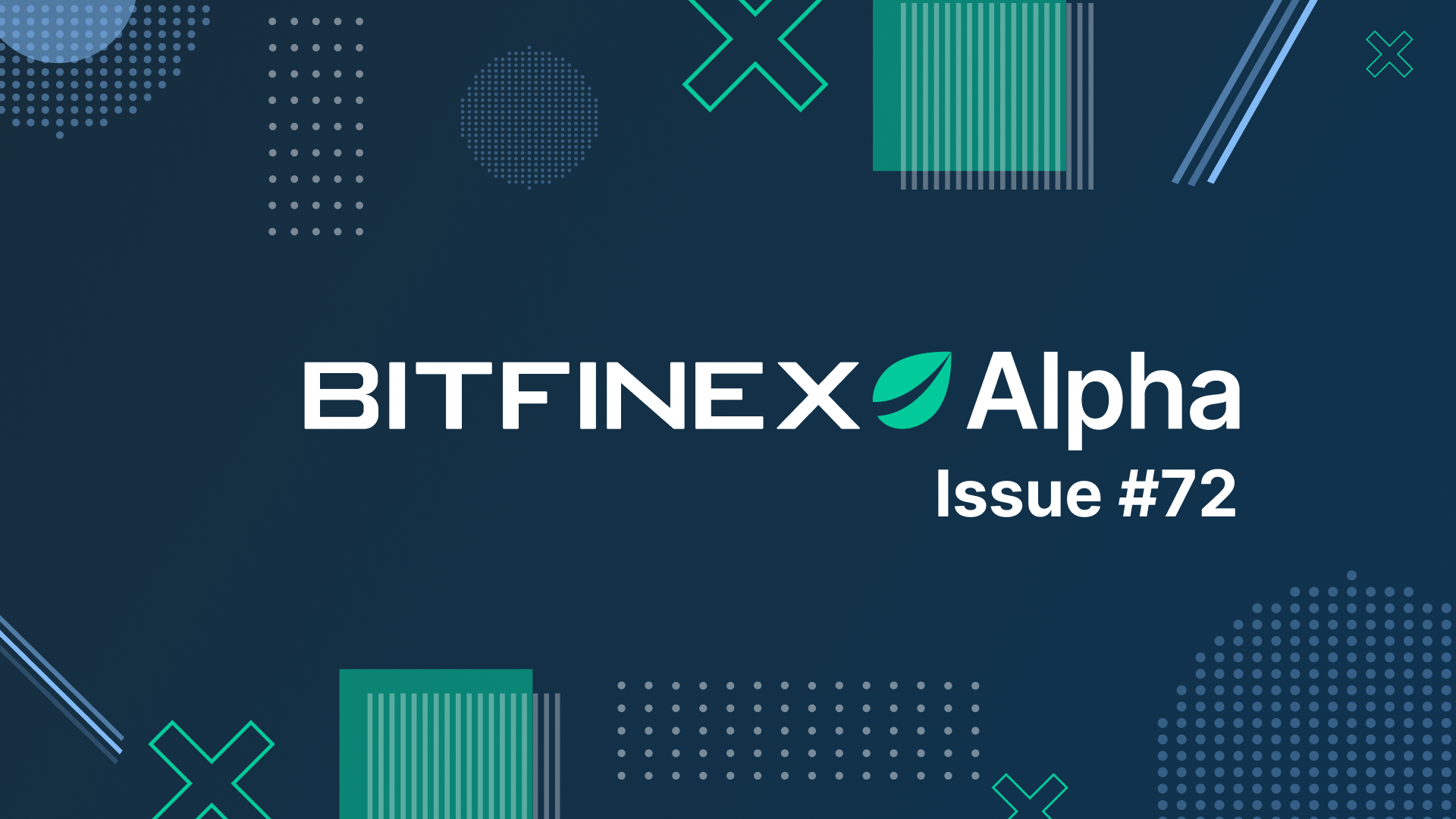 18 Sep

Bitfinex Alpha 72 | Ethereum on-chain activity surging, as markets remain quiet

On-chain activities on Ethereum's Layer 2 (L2) networks, are hovering close to bull market peaks. Ethereum's L2 networks, such as Polygon, Arbitrum and others are processing transactions at a rate quintuple that of the mainnet. Total Value Locked (TVL) of assets on Ethereum has remained stable at approximately $21.45 billion, while assets locked on L2 scaling solutions have more than doubled to $9.56 billion. 

Bitcoin, in the meantime, has seen its recent narrative shaped by Short-Term Holders (STH), who have dispensed 1.3M BTC in transactions, worth $35B, since January. Bitcoin's average realised price hovers around $20,500, establishing this as a strategic level for the asset. As Bitcoin navigated $28,200 last month, Long Term Holders (LTHs) were divesting, with STHs stepping in. Current metrics, however, depict STHs offloading these assets, with LTHs capitalising on the opportunity to buy in again. Such 'time capitulation' by STHs is typical of this cohort. It continues the trend within BTC markets of greater LTH accumulation.

The economic outlook continues to be finely poised and for this reason we do not expect any movement on rates at the FOMC this week. Economic surveys report inflationary pressures, hiring struggles, and fluctuating consumer sentiment. While Consumer Prices for August rose by 0.6 percent, largely propelled by a 10.6 percent leap in gasoline prices, core inflation posted a more tempered growth of 0.3 percent. Producer prices on the other hand rose by 0.7 percent, the steepest rise since June 2022, also driven by gasoline costs. These upswings flag the potential roadblocks in attaining subdued inflation in the coming months.

Retail sales, however were also up 0.6 percent and the labour market showcased resilience, indicating confidence in the economy. In sum, the US economy is at a crossroads and increasingly complex to read.

Crypto headlines in the past week were dominated by the latest traditional asset manager – Franklin Templeton – seeking approval for its Bitcoin spot ETF, mirroring previous applications by Blackrock, Fidelity, Invesco, and Ark Invest. While this bodes well for the future of the asset, we also continue to grapple with the legacy issues of the past. Former FTX CEO, Sam Bankman-Fried (SBF) failed in his attempt to be released from jail, while Binance.US announced the resignation of its CEO, amid increasing regulatory scrutiny. Furthermore, Genesis Global Capital announced the discontinuation of its crypto spot and derivatives trading operations, while Bybit announced its decision to vacate the UK market, in preparation for more stringent regulations from the UK regulator in October.

Happy Trading!