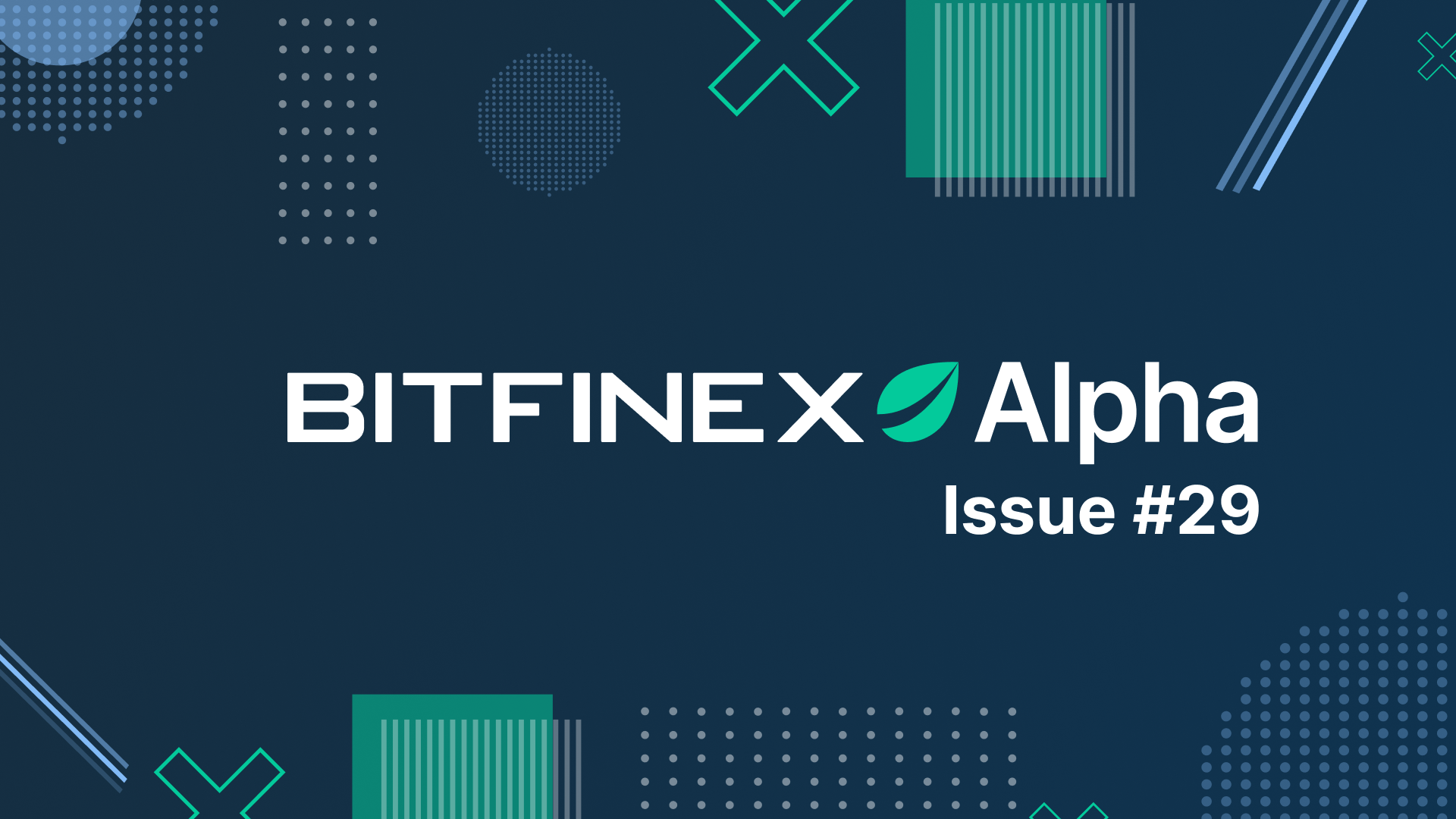 07 Nov

Bitfinex Alpha | As the Inflation Debate Grips Markets, Growth in Crypto Gaming Continues

Fed-speak has always been an art. Following last week's FOMC meeting, which resulted in another 75 basis point hike in rates, Fed Chair Jerome Powell said that future rate increases might be smaller but then seemingly contradicted himself by indicating that increases would continue. Markets celebrated and then cowered. Confusion reined.

But we should not be too surprised by the Fed's stance. Incessant hiking is no good for anybody, and the Fed knows its now 375bp increase in rates since March will be having an effect on the economy. The trick, therefore, is not to tighten too hard so that the patient ends up strangled.

The market reaction was not so much a reflection of the latest interest rate hike but rather how investors and businesses react to the rate hikes and how they interpret the value of assets. The Fed takes this into account and needs to perform a fine balancing act as they determine monetary policy.

The challenge is a stiff one. In the real economy, wage inflation is very sticky. In October, wages were up 7.7 percent year-on-year for people in jobs, while for people who changed jobs, it was up an astonishing 15.2 percent. That's down from 15.7 percent in September but still huge.

Core CPI, a key determinant for rates, rose 0.6 percent in October. For the Fed to reach its two percent inflation target, core CPI needs to be rising by a maximum 0.1-0.2 percent. There are two more CPI prints before the next FOMC on December 13-14. If we see Core CPI moderating to 0.3-0.4 percent, along with a slowdown in other indicators, then rates could rise by only 50 bps in December.

For risk assets, such as equities, this uncertainty ought to be negative, but the current equity risk premium over 10-year treasuries is only 90 basis points, which is way below the historical average of 129 basis points. We expect more volatility here. Even with a stronger jobs report, equities were still rallying last Friday. That doesn't look right to us.

As we look on-chain, we note the rapid growth that is taking place in crypto assets exposed to the games industry. BNB and Polygon have been the dominant blockchains for game developers, but Solana has been gaining ground, while WAX and Hive have also proved to be resilient due to a loyal base of fans for the games they host. It provides an interesting perspective for anyone who wants to evaluate blockchains based on their utility and activity for gaming.

Happy Trading!