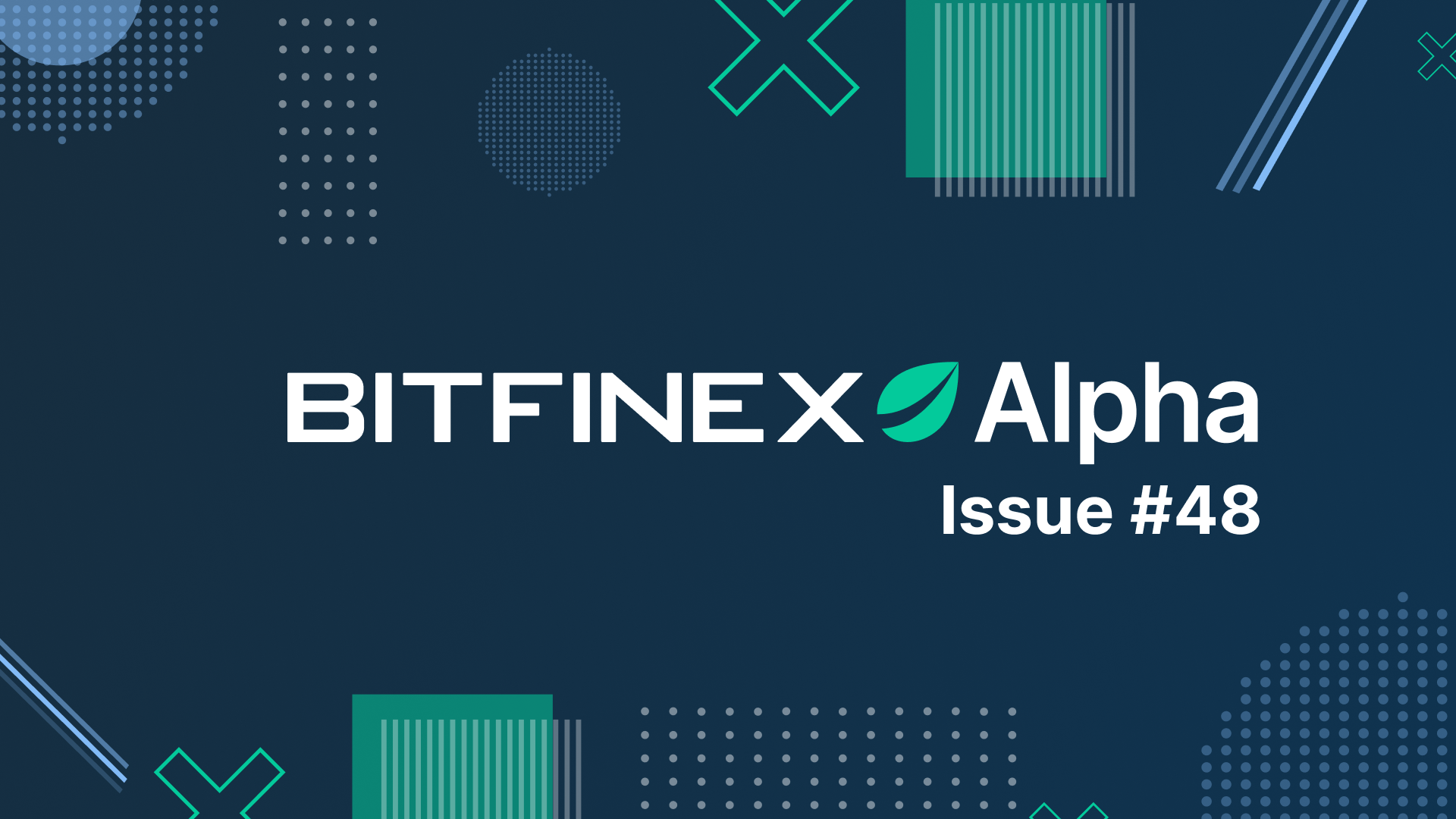 03 Apr

Bitfinex Alpha | Bitcoin Markets Stabilising amidst a Mixed Outlook as Fed Fight on Inflation Continues

The current macroeconomic landscape presents a mixed outlook with several challenges still to overcome. In a recent speech, Federal Reserve Governor Philip Jefferson made it very clear that the US central bank's commitment to addressing high inflation while minimising adverse effects on the US economy was unwavering.

In the US housing market, the rise in pending home sales provides optimism that buyers are entering the market, but the residential construction sector is still experiencing a downturn. High mortgage rates and tightened lending standards cast uncertainty on the housing market's future. A weaker housing market can have exaggerated effects on any economy, given the wealth effect people feel in relation to the value of their homes. If house prices go up, then people tend to feel happier, but if they go down, the impact can be profound

A slight increase in jobless claims and lower GDP growth, driven by reduced service spending and corporate profits, indicate that the economy is weakening. Indeed, worries over the possibility of a recession are reflected in the University of Michigan's latest survey on consumer sentiment, which shows a decline in March – the first decrease in four months.

In the face of this data, however, the Fed's preferred inflation gauge, spending, as well as income data for February showed a cooldown, suggesting that the Federal Reserve's efforts to combat inflation are making progress.

The moderation in inflation helped stocks achieve their third consecutive weekly gain, with the Nasdaq Composite up over 17 percent for Q1 2023. Despite a banking crisis and a changing interest rate outlook, the stock market reported impressive quarterly gains.

That optimism is also reflected in some Bitcoin metrics but not others. Non-zero balance addresses surged, hitting a new record, but some key on-chain metrics weakened, suggesting a market in transition. Both the number of active addresses and the number of daily transactions have experienced a fall. While this is not a bearish indicator, it suggests that amid range-trading conditions, the short-term market outlook is unsettling.

In contrast, BTC and Ether options open interest on the CME reached an all-time high, indicating an increase in institutional trading activity, but Bitcoin's recent price performance has also brought it in closer correlation again with the S&P 500, raising questions about its vulnerability to macroeconomic headwinds. Low liquidity in the crypto market also raises concerns about increased price volatility and market stability. The current market situation calls for caution against over-leveraging or a heightened risk appetite during this transition period in the crypto market.

Meanwhile, the crypto world continues to be nothing but interesting and forms a colourful backdrop to the economic and market sentiment we report on weekly.

The CFTC filed a lawsuit against Binance, alleging multiple violations of the Commodity Exchange Act (CEA), including KYC and AML laws. Binance CEO Changpeng Zhao denies the allegations. A US District Court also blocked Binance US' acquisition of troubled Voyager Digital, casting doubt on the future of the deal. FTX founder Sam Bankman-Fried now faces bribery charges in a new indictment, accusing him of bribing Chinese officials; and Galaxy Digital reported a $1 billion loss in 2022, with founder Mike Novogratz calling it a "formative year" for the company.In more positive news, Michael Saylor's MicroStrategy continued its Bitcoin buying regime, increasing its holdings by 6,455 BTC. Tether's USDt stablecoin dominance surged in March 2023, reaching an all-time high of 57.5 percent of the total stablecoin market share; and Ethereum's Shapella upgrade is set to launch on April 12, promising significant improvements to transaction processing, security, and network efficiency.

Happy Trading!