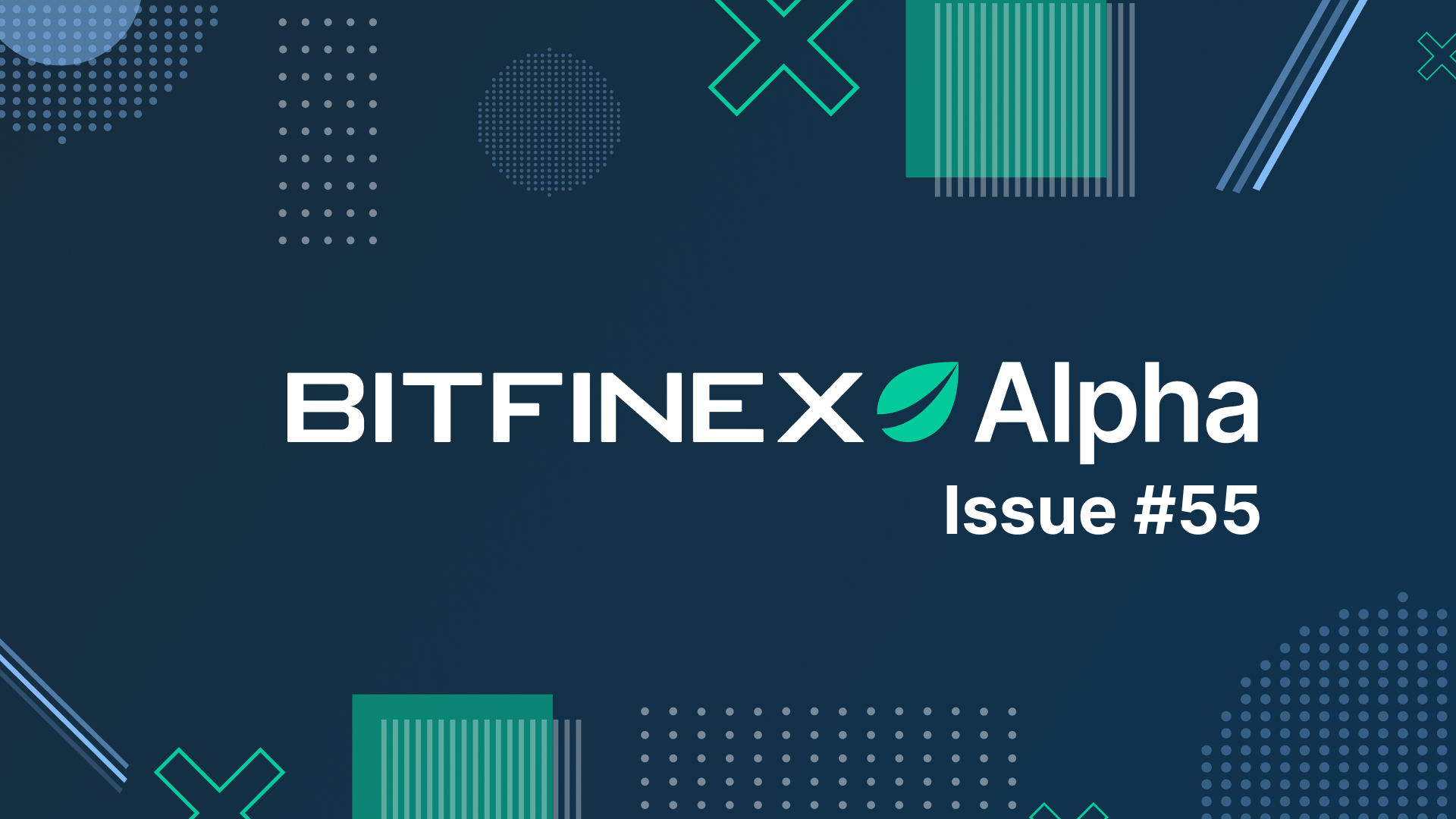 22 May

Bitfinex Alpha | US Economy Resilient, and Bitcoin and Ether Stay Solid

Despite mounting economic challenges, the good news just keeps on coming. Consumer spending in the United States witnessed a substantial increase in April, showcasing the remarkable resilience of American households and their ability to navigate an uncertain economic landscape. Consumer spending was fuelled by continued wage gains and low unemployment. American households increased their purchases at online retailers and increased their expenditures at restaurants and bars.

Builder confidence also experienced a significant increase in May, marking the fifth consecutive month of positive growth. Homeowners deciding to stay in their existing homes due to lower interest rates has reduced the supply of pre-existing homes and escalated the demand for new construction.

While indicators like the yield curve have been warning of an imminent recession, other factors such as industrial production, employment, real personal income, and real manufacturing and trade sales collectively indicate a resilient economy. Tightened monetary policy will have an impact, but we are clearly still in the lag phase.

In crypto markets, despite slipping Bitcoin prices, "HODLers" are standing firm. Glassnode data reveal a staggering 22.2 percent of Bitcoin in circulation, about 4.3 million coins, are currently underwater. Yet, these ardent investors remain undeterred. Furthermore, an impressive two-thirds of all Bitcoins, roughly 13.1 million, haven't budged in over a year, underscoring Bitcoin's emerging persona as a long-haul asset. The accumulation narrative is supported by a continued increase in 'Wholecoiner' addresses and a significant boost in transaction fees, rewarding miners handsomely. Investors continue to amass and safeguard Bitcoin, amplifying their faith in its long-term prospects.

Ether staking fever is also escalating, painting a picture of enduring confidence despite a substantial wait to become a network validator. Staked Ether totals 22.35 million, 15.3 percent of the total eligible tokens, with only a tiny half a percent of staked Ether waiting to be withdrawn. This trend is primarily driven by large Ether holders, who perceive staking as a golden ticket to passive income while securely clutching onto their holdings. As Ether supply experiences a swift deflationary current due to escalating transaction fees, we might be witnessing the early ripples of a potential price surge. Regardless of the lengthy validator queue and the market's capricious moods, Ether staking demand steadfastly climbs upward, mirroring the steadfast belief of Ether holders in its bright future.

In crypto news this week, Tether, the largest issuer of dollar-backed stablecoins, has announced its intention to use up to 15 percent of its monthly net operating profits to purchase Bitcoin. This move aims to bolster Tether's reserves and safeguard its users.

Ledger, a prominent hardware wallet manufacturer, was also in the news for a new feature called "Ledger Recover", which allows users to recover their private keys for a monthly subscription fee. However, this feature has sparked controversy and raised some concerns about potential security risks.

Tron Founder Justin Sun has accused Li Wei, the brother of Huobi Founder Li Lin, of unfairly profiting from Huobi Tokens (HT). Sun alleges that Li Wei received millions of HT tokens for free and cashed them out. Huobi is facing increased scrutiny over its operations and governance, leading to a significant decline in the value of HT. The HT DAO committee plans to negotiate a refund and the destruction of Li Wei's remaining HT tokens. The HT DAO community consists of individuals who hold and engage in governing Huobi Tokens.

Voyager Digital has received court approval to initiate its liquidation process and repay customers. Customers will receive approximately 36 percent of their owed funds, with a possibility for this amount to increase, pending the outcome of its ongoing dispute with FTX.

Finally, the US Securities and Exchange Commission (SEC) has requested a judge to deny Coinbase's lawsuit seeking a response to a rule-making petition submitted by the company. The SEC is arguing that the company is not entitled to extraordinary relief based on its preferred regulatory action and emphasised the complexity of regulatory changes and the absence of a specific deadline for completion.

Happy trading!