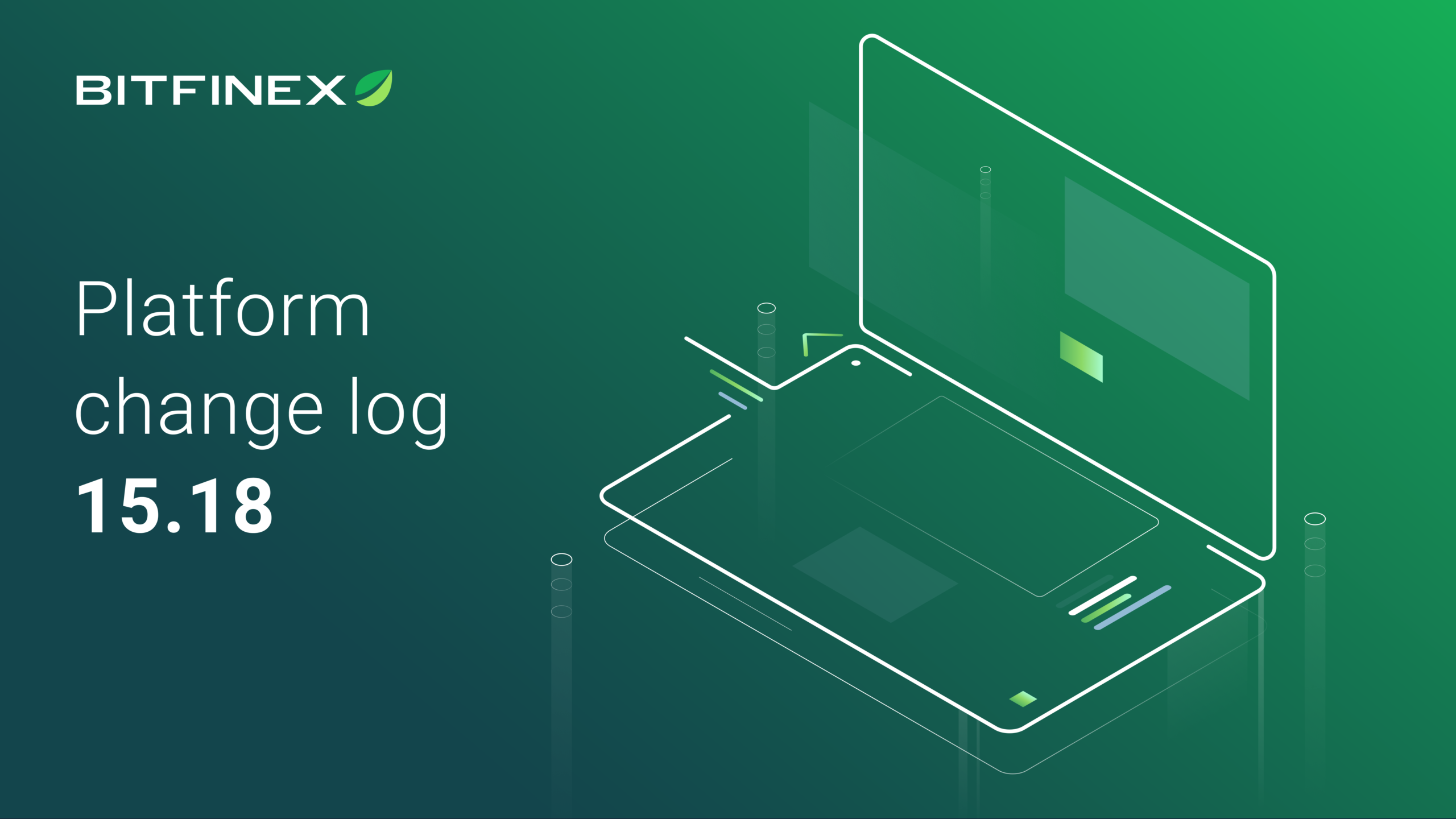 16 Sep

Change Log: Version 15.18

The Bitfinex Change Log is an overview of all performance and UI changes made to the Bitfinex trading platform. For an overview of all previous changes, please refer to blog.bitfinex.com/category/changelogs.

Version 15.18

Features (General)
Use of Mercuryo API to fetch limits
Improved keyboard accessibility on checkbox and dropdown inputs
Updated knowledge base articles for currencies
Addition of Elrond (EGLD) knowledge base article
Features (Bitfinex Pulse)
Addition of tipping feature
Addition of mute feature in group chats
Search by title of group chat
Improvements
Updated lending products' page title and meta descriptions
Bug Fixes (General)
Lending user interface loads in a web browser
Updated lending balances table upon successful deposit
Bug Fixes (Bitfinex Pulse)
Muted group's colour is according to the selected theme
Users can mute or unmute group chats from Bitfinex Pulse side panel
Search members in group chats
Updated Bitfinex Pulse Terms of Service
---
The Bitfinex APIs are designed to allow complete access to the features provided by Bitfinex. Learn more about our API documentation here.