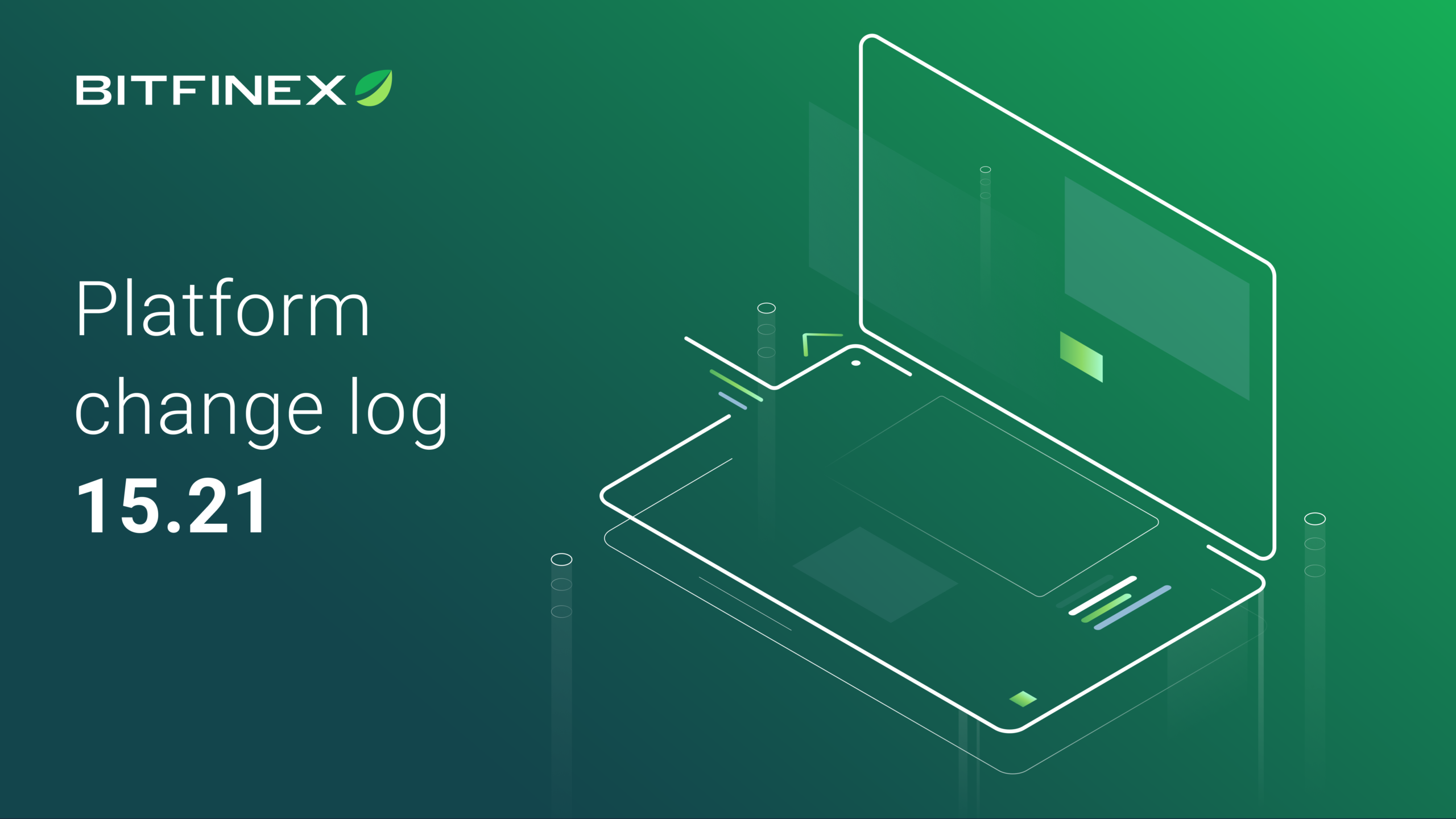 29 Oct

Change Log: Version 15.21

The Bitfinex Change Log is an overview of all performance and UI changes made to the Bitfinex trading platform. For an overview of all previous changes, please refer to blog.bitfinex.com/category/changelogs.

Version 15.21

Feature
Addition of error message greeting corporate customers attempting to obtain access to the Celsius lending platform
Improvement
Style improvements for Celsius lending platform
Bug Fixes (General)
Interest rate is now multiplied by 100
Use of term Annual Percentage Yield (APY) replaced by Annual Percentage Rate (APR)
Decimals displayed in the Amount field for Tether Gold (XAUt)
Derivatives* welcome modal now displays images
Translations for Quick Transfer
Notification is now shown when no margin is available
Bug Fixes (Bitfinex Pulse)
Ellipsis button is now visible on certain 1280px layouts
Footer buttons are now visible
Fixed adaptive buttons in the sidebar
---
*The derivatives platform is provided by iFinex Financial Technologies Limited. References to Bitfinex Derivatives in this post are references to iFinex Financial Technologies Limited.

The Bitfinex APIs are designed to allow complete access to the features provided by Bitfinex. Learn more about our API documentation here.