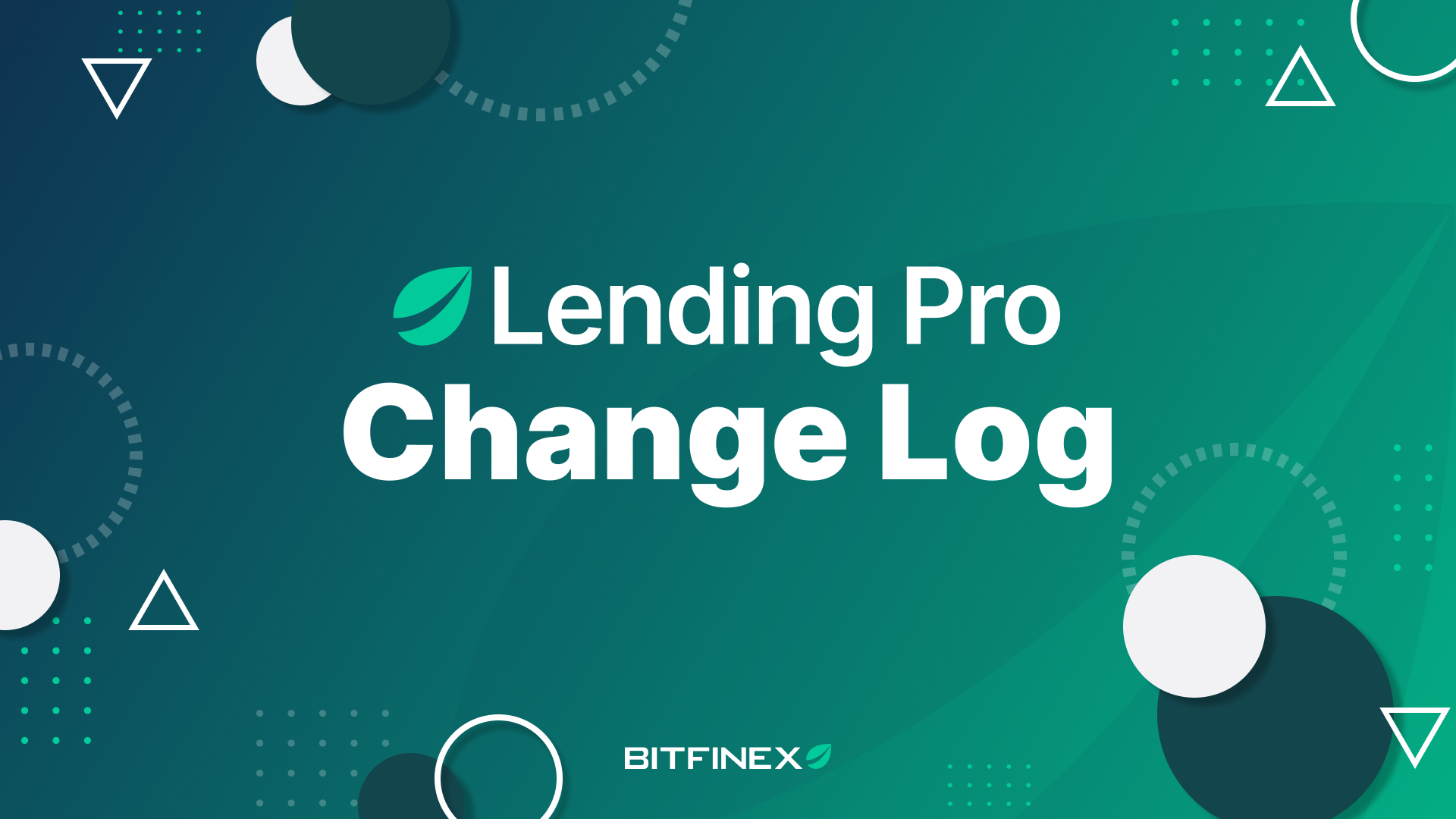 18 Nov

Lending Pro Change Log – November 2021

We're pleased to announce the following updates to Lending Pro, providing our users with an enhanced experience on the platform.

Lending Behaviour
Altered the lending algorithm to prevent it from deviating from the fixed amount when presented with a scenario in which an offer created with the fixed amount setting enabled will result in an unlendable amount of funds being left available.
Improvements
Reworked status ordering in Lending Performance to make more sense.
Bug Fixes
Fixed an issue with the Automation Settings dialog that resulted in it failing to load for some users due to missing lending profiles that had not been generated for newly-added margin currencies. Implemented additional measures in the backend to prevent further availability issues from reoccurring.
Fixed an issue that would prevent the algorithm from lending if a user's available funding balance for a currency was exactly the same as the minimum offer amount.
Fixed incorrect strings that referenced the old minimum funding offer value.
Fixed sorting for currencies that have been renamed in the Automation Settings dialog.
Lending Pro is a highly-customizable tool that utilizes automated technologies and advanced features to manage lending based on a user's specifications and market conditions. For more, please visit our knowledge base article.
Important Notes
Lending Pro is strictly an order routing system that implements offers and extensions of funding on a user's behalf in the peer-to-peer lending marketplace on Bitfinex. Lending Pro cannot evaluate a user's personal investment criteria and circumstances. Nothing in this post is financial, investment or other advice. Nothing in this post is an offer to borrow or lend or the solicitation, recommendation or endorsement of any course of borrowing or lending. Any references in this post to returns are only hypothetical and not guaranteed.