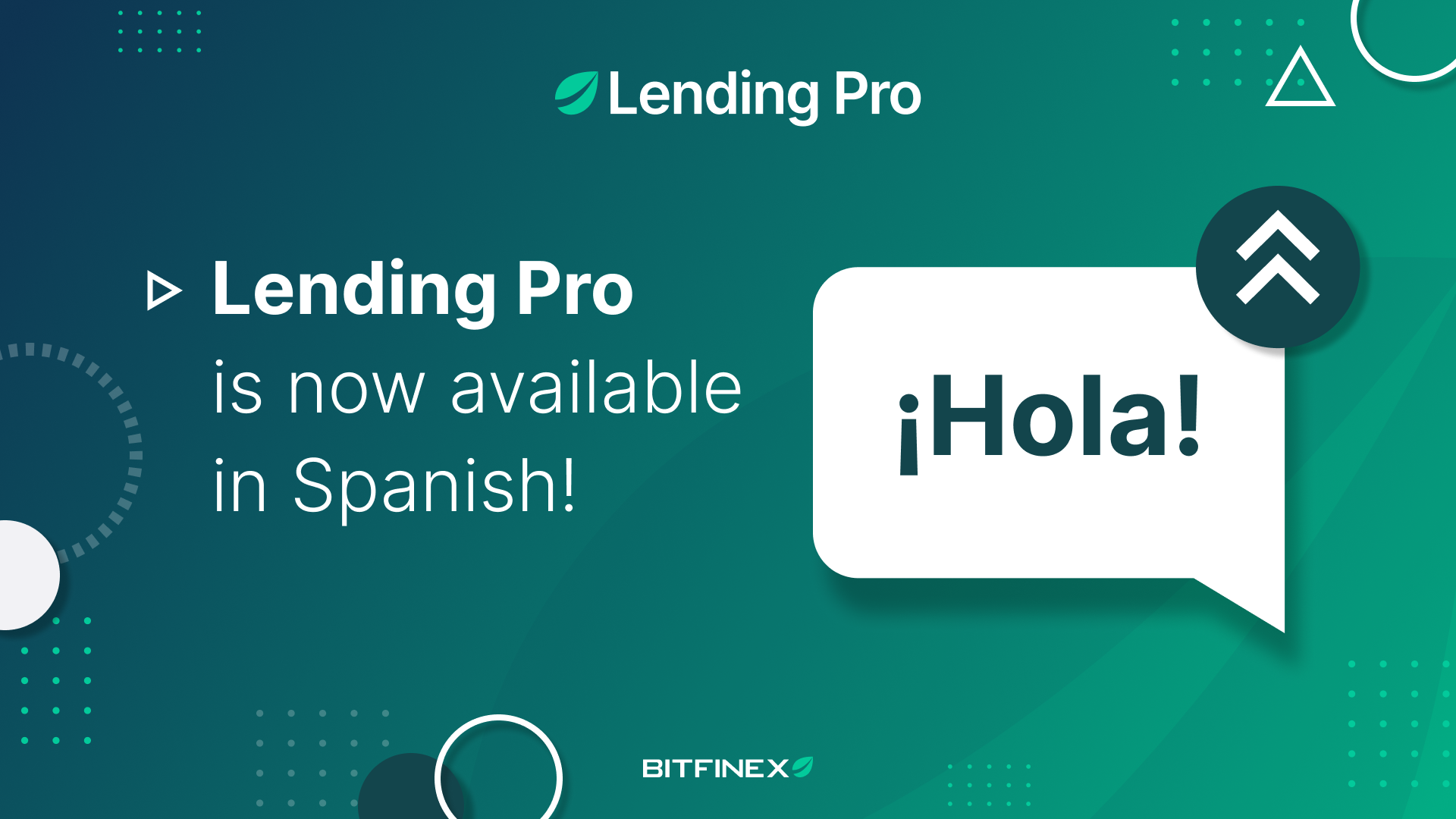 13 Jul

Lending Pro Change Log

We're pleased to announce several updates to Lending Pro, providing our users with an enhanced experience on the platform.


Lending Pro is now available in Spanish, and this language option can be enabled in the dropdown menu located in the footer. Lending Pro's footer is now styled consistent with the rest of the Bitfinex platform. Further, the underline styling for the panel tab has been fixed, while theme-related styling has also been improved.


We have consolidated the filters for the Tickers, Rates and Pro tabs, allowing users to input values into one filter that would apply across all three tabs. We have also fixed broken references to a property that had been renamed and was causing the 'Recent Activity' component to not load correctly.


Lending Pro is a highly-customizable tool that utilizes automated technologies and advanced features to manage lending based on a user's specifications and market conditions. For more, please visit our knowledge base article.


Important Notes

Lending Pro is strictly an order routing system that implements offers and extensions of funding on a user's behalf in the peer-to-peer lending marketplace on Bitfinex. Lending Pro cannot evaluate a user's personal investment criteria and circumstances. Nothing in this post is financial, investment or other advice. Nothing in this post is an offer to borrow or lend or the solicitation, recommendation or endorsement of any course of borrowing or lending. Any references in this post to returns are only hypothetical and not guaranteed.