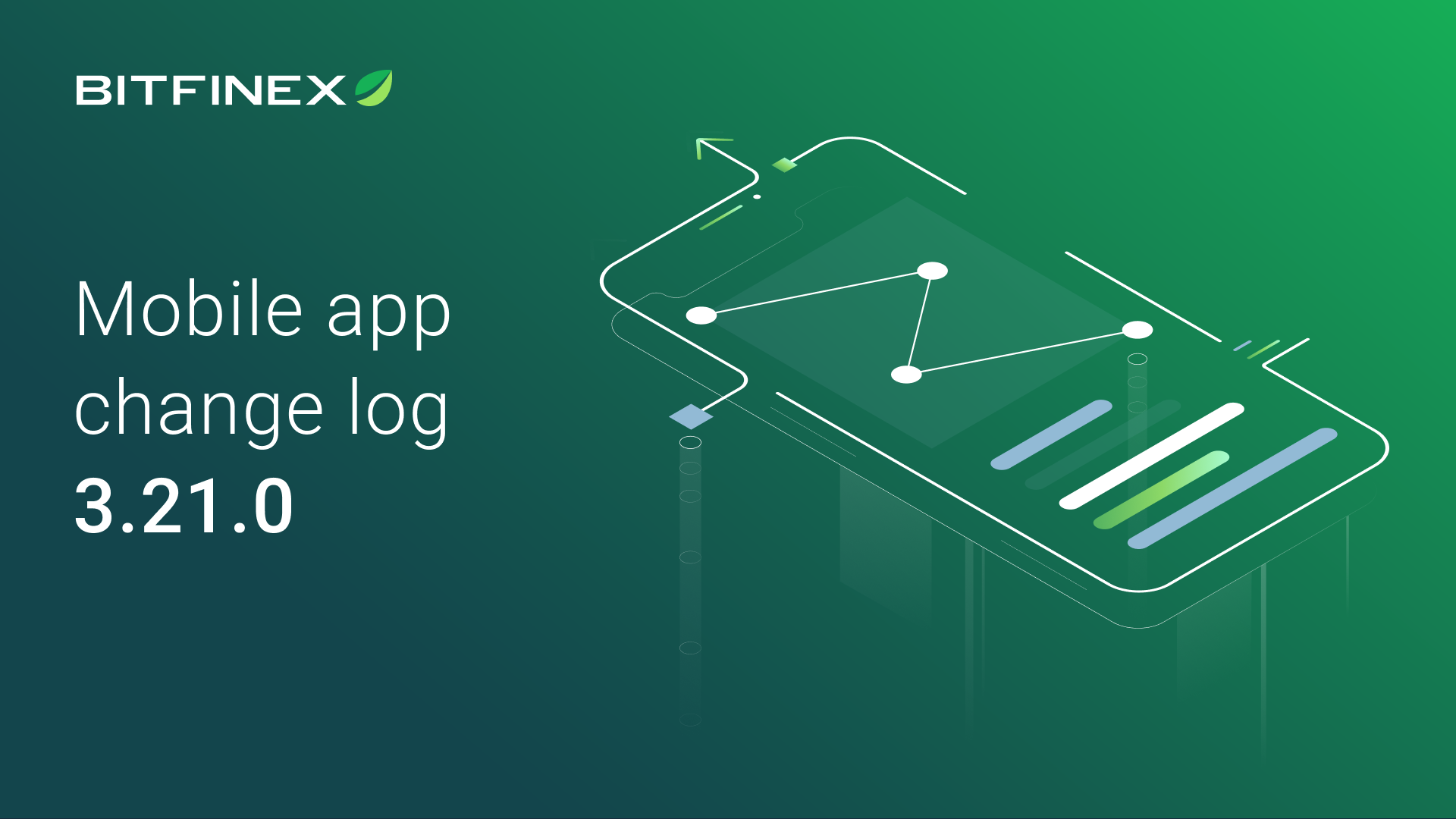 14 Nov

Mobile App Change Log 3.21.0

Recent updates and optimizations to the Bitfinex mobile app

We are pleased to present Version 3.21.0 of the Bitfinex mobile app.

The latest update to the Bitfinex mobile app includes several changes to the user interface that will provide our clients with an enhanced mobile trading experience.

Download the latest version of the Bitfinex mobile app below:

Now you can also download the Android Application Package (APK) from https://github.com/bitfinexcom/mobile-pub/releases/tag/v3.21.0
---
Features
Mobile app's color theme aligned with the website version
Addition of menu option to close or keep unused funding in the Taken (Unused) panel of the Funding tab
Addition of a button to cancel all bids and offers in the Funding tab
Cryptocurrency holdings can be sorted according to four categories in the Balances panel of the Wallets tab
Addition of icons for tokens in the Balances panel of the Wallets tab
Android Application Package (APK) now available for direct download https://github.com/bitfinexcom/mobile-pub/releases/tag/v3.21.0
Improvements
Revised title of the Liquidations' Order Detail page from "Order Detail" to "Derivatives Detail." The full date and time is now shown in this page
Bug Fixes
Double-tapping disabled in the Order Form and Funding Form
USDt/EURt can now be searched on the Tickers panel of the Trading and Funding tabs
Fixed issues hampering devices with display notches, such as obscured notifications and order confirmation dialog overlay not fully covering the screen
Fixed issue of the mobile app crashing when the Affiliate QR code is being downloaded
---
*Derivatives trading products are provided by iFinex Financial Technologies Limited
The above changes have been suggested to us by our active client base.
Feedback from our clients is incredibly valuable to us. Please share your user experience and help us to continuously optimize our mobile app.
To share your feedback, join the Bitfinex Telegram channel.