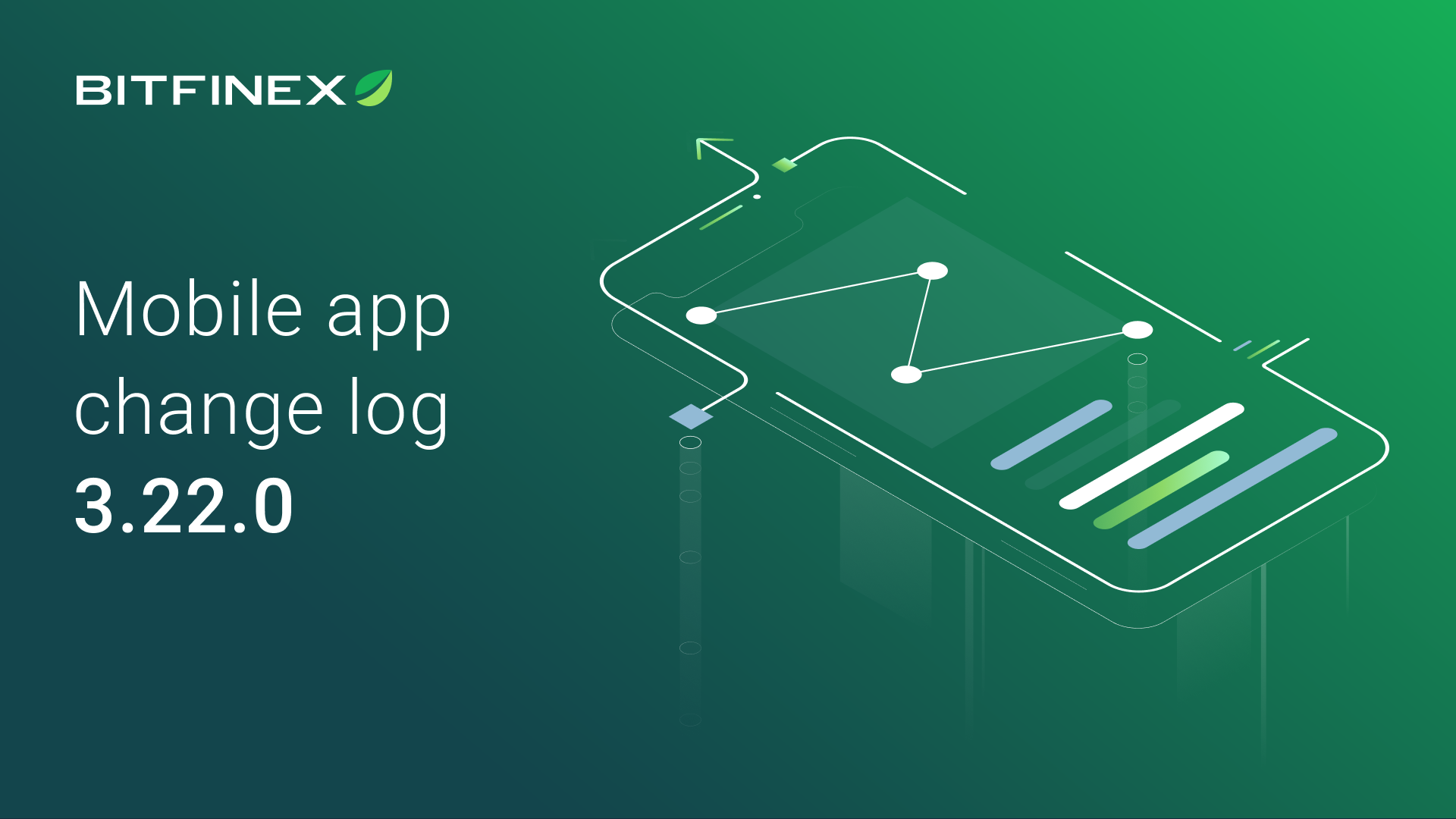 09 Dec

Mobile App Change Log 3.22.0

Recent updates and optimizations to the Bitfinex mobile app

We are pleased to present Version 3.22.0 of the Bitfinex mobile app.

The latest update to the Bitfinex mobile app includes several user interface (UI) improvements that will enhance and refine our customers' mobile trading experience.

Download the latest version of the Bitfinex mobile app below:

Now you can also download the Android Application Package (APK) from: https://github.com/bitfinexcom/mobile-pub/releases/tag/v3.22.0
---
Features
Updated mobile app with new logo and theme
Addition of animated logo on the log-in page
Theme-related settings synced across the mobile app and web platform
User's trade ranking displayed in the live Tickers
Updated app screenshots in Google Play Store and Apple's App Store
Improvements
Addition of token icons for All-in-One (AIO), Chiliz (CHZ) and Lightning Network (LNX)
Addition of conversion support for Lightning Network. Customers can convert between Bitcoin (BTC) and LNX on their mobile app.
Updated UI for the Login Settings and Zoom Fonts pages in the Account tab
Addition of visual progress indicators when switching between tabs and pages
Addition of a back arrow on the top left-hand corner of every page
Addition of sliders in the Themes page for enhanced color control
Enhanced page performance for trading pairs
Bug Fixes
Default Pin Request Timeout changed to 30 second(s) to avoid local authentication issues. Users can change this in the Login Settings page in the Account tab
Fixed issue of validation in the Price Alerts page in the Account tab. The "Place price alert" button is only active when a valid number is entered into the Price field.
---
The above changes have been suggested to us by our active client base.

Feedback from our clients is incredibly valuable to us. Please share your user experience and help us to continuously optimize our mobile app.

To share your feedback, join the Bitfinex Telegram channel.