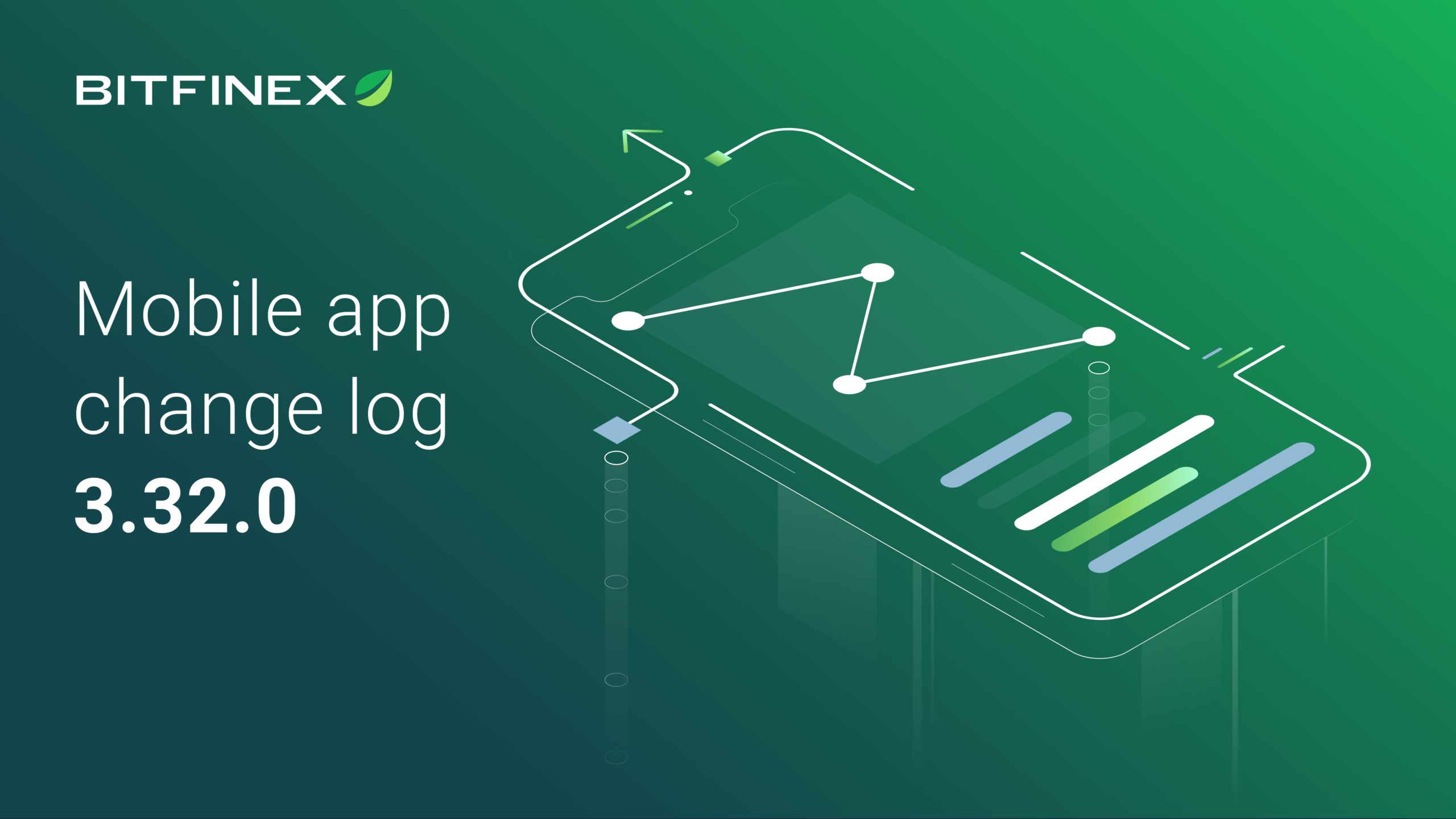 17 Apr

Mobile App Change Log 3.32.0

Recent updates and optimizations to the Bitfinex mobile app

We are pleased to present Version 3.32.0 of the Bitfinex mobile app.


The latest update to the Bitfinex mobile app includes several user interface (UI) improvements to smoothen the mobile trading experience.


Download the latest version of the Bitfinex mobile app below:


You can also download the Android Application Package (APK). Please note that with the latest framework upgrade, users who download the APK will need to reinstall the Bitfinex mobile app.

---
Features
Addition of new "Limit (Order Book)" order type enabling users to place a limit order immediately by tapping a row within the Order Book
Framework upgrade and support for native fingerprint authentication UI for Android
Improvements
Addition of "Show Matched" hide toggle under the Funding Tab segment within the Appearance page of the Account tab
When a user does not have an API with the 'orders write' permission, a warning is shown in the Appearance page of the Account tab
Localization of all table headers
Order Books' rows now mirror that of the web platform
Tapping on each derivatives'* origin pair row within the Tickers panel now enters their derivatives* trading page
Bug Fixes
Fixed the issue of repeated Bitcoin Cash (BCH) option in the currency selector of the Reports and Movements panels within the Wallets tab
Fixed the issue of the mobile app crashing when a user is concurrently on the web platform converting all of their Tether derivatives* (USDt0) back to Tether (USDt)
Fixed links within the Community Insights panel of the Santiment page
Fixed the inconsistent alignment of column height between both pages of the Tickers panel
---
*The derivatives platform is provided by iFinex Financial Technologies Limited. References to Bitfinex Derivatives in this post are references to iFinex Financial Technologies Limited.
The above changes have been suggested to us by our active user base.
Feedback from our user base is incredibly valuable to us. Please share your user experience and help us to continuously optimize the Bitfinex mobile app.
To share your feedback, complete the Bitfinex mobile user app survey or join the Bitfinex Telegram channel.