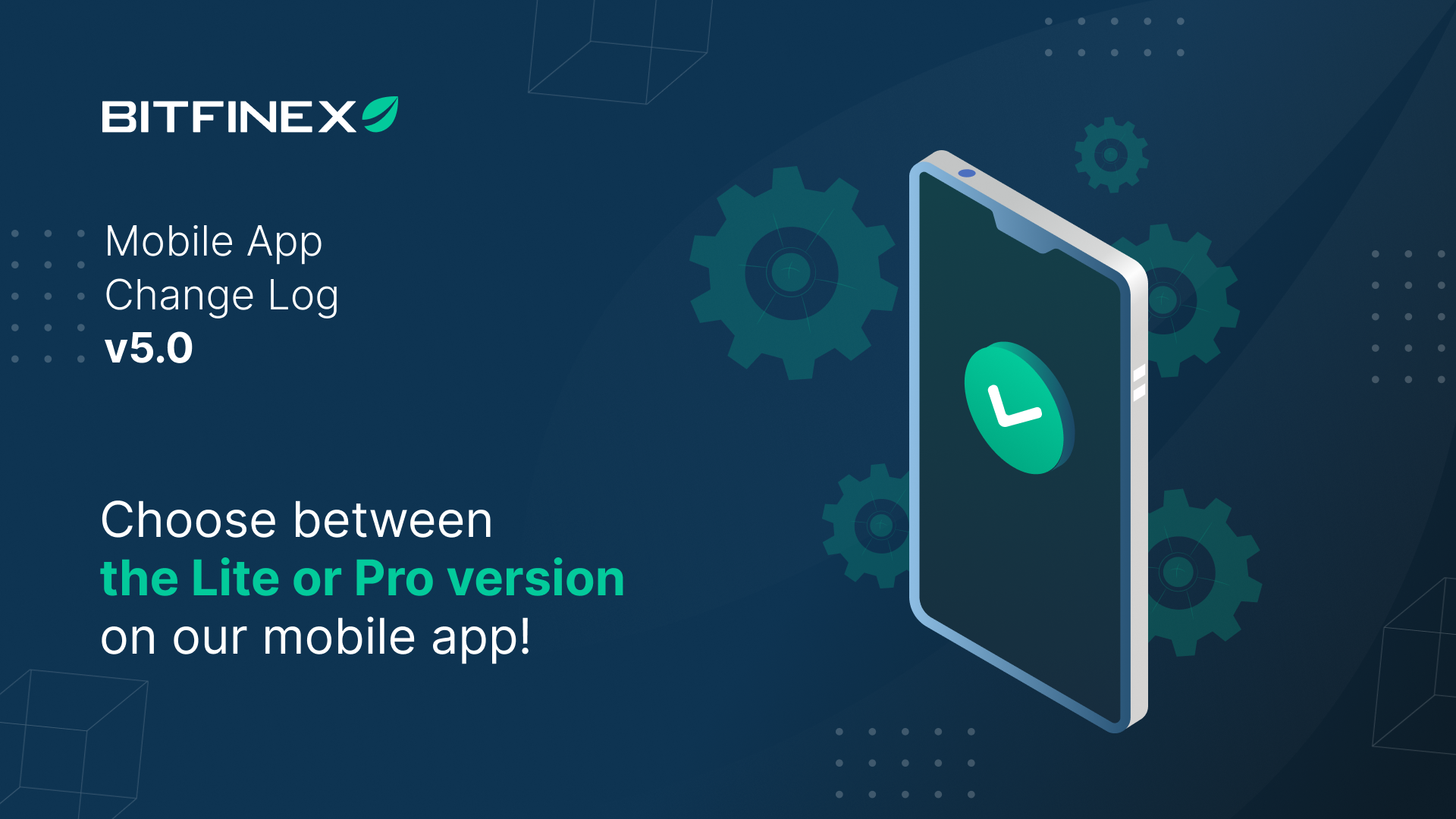 27 Jan

Mobile App Change Log 5.0.0

Recent updates and optimizations to the Bitfinex mobile app

We're pleased to present Version 5.0.0 of the Bitfinex mobile app.

The latest update to the Bitfinex mobile app includes the new Lite mode for novice users.

You can also download the latest version of the Bitfinex mobile app from the Android Application Package (APK).

Please share your experience by leaving a review in the app stores too! The below changes have been suggested to us by our active user base. Feedback from our customers is incredibly valuable to us.
---
Features
Lite mode for the mobile app which includes a simplified trading page and a new Stake tab
Wallet balance can now display as USD, BTC, ETH, CNH, EUR, GBP, and JPY
Pulse notification count is now shown on Bitfinex Pulse icon
Support for login with email confirmation for new users
Improvements
Removed token symbol in the full modal title
Updated deposit selection UI with icons
Addition of paste icon to log in, signup, withdraw, and Fast Pay forms
Improved the error display when submitting an order without sufficient funds
Updated translations for Russian, Spanish, Turkish, as well as traditional and simplified Chinese
Bug Fixes
Fixed issue of type filter not working properly in Orders and History panel
Fixed issue of date text being hidden when selecting the date range
Fixed issue of not showing exchange wallet by default in conversion
Fixed issue of Funding wallet being selected by default when selecting "BTC" in the "From" dropdown in conversion
Fixed issue of login OTP screen not capturing tap unless the keyboard is closed
---
To share any further feedback, please complete the Bitfinex mobile user app survey or join the Bitfinex Telegram channel.