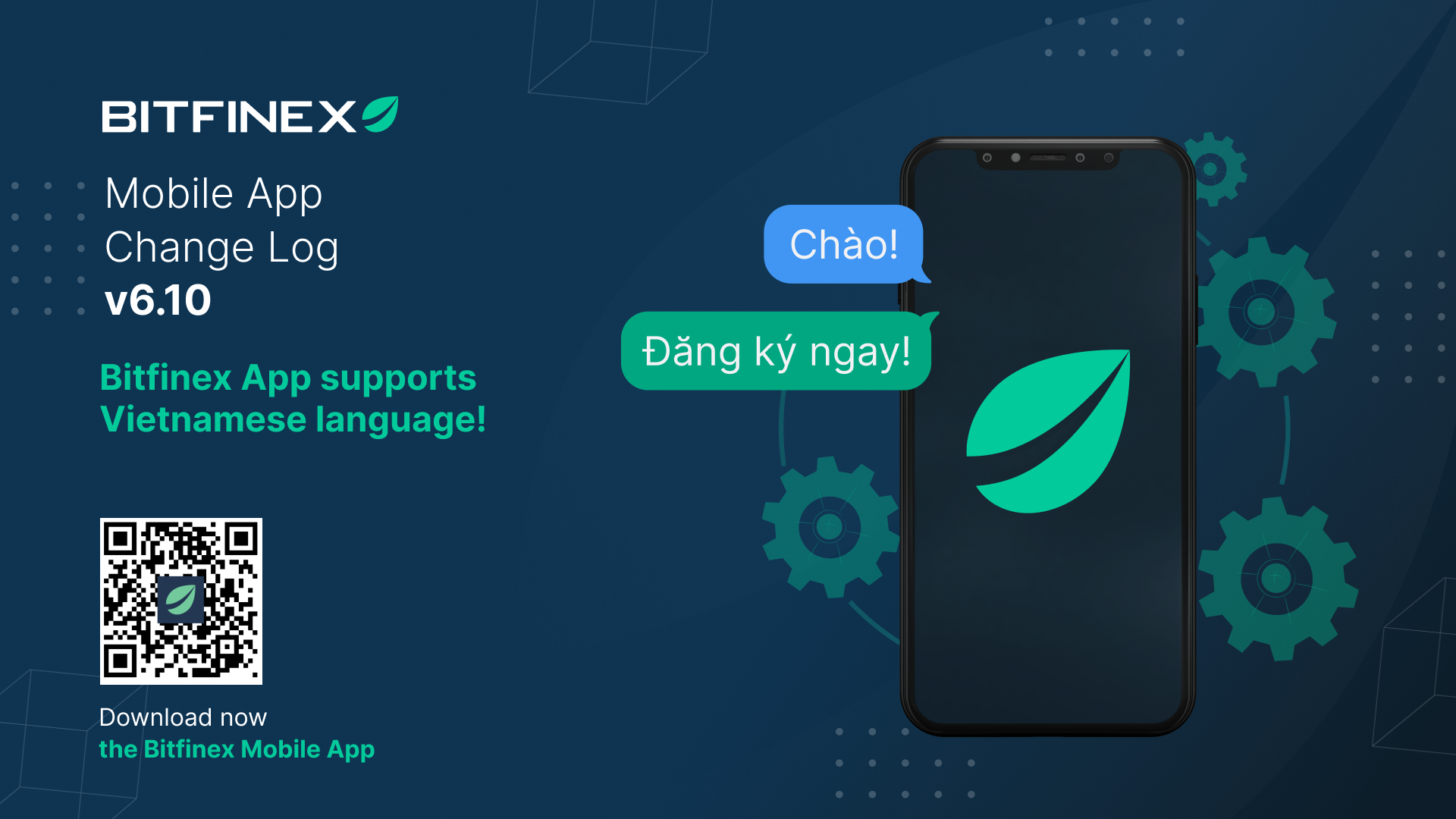 13 Nov

Mobile App Change Log 6.10.0

Recent updates and optimisations to the Bitfinex mobile app

We're pleased to present Version 6.10.0 of the Bitfinex mobile app.

The latest update to the Bitfinex mobile app includes general improvements.

You can also download the latest version of the Bitfinex mobile app from the Android Application Package (APK).

Please share your experience by leaving a review in the app store or by completing the Bitfinex mobile user app survey! The below changes have been suggested to us by our active customer base. Feedback from our customers is incredibly valuable to us.
---
Trading
Updated to change CHSB to BORG token icon
Fixed issue of chart theme not resetting when change themes
Funding & Earning
Updated the Earning time filter
Fixed issue of Lending Pro back navigation not working
Fast Pay
Updated the auto-calculate network protocol
Fixed the issue of the Fast Pay Merchants map tiles failing to load when in maximum zoom
Others
General user verification changes
Updated to block Turkish users without TCKN number when choosing to deposit fiat
Updated large screen phone displays
Fixed issue of Leaderboard unable to enable account publicly
Fixed issue for OTC 2FA modal
Updated translations
You can also share your feedback with us by joining our Bitfinex Telegram channel and Discord community.