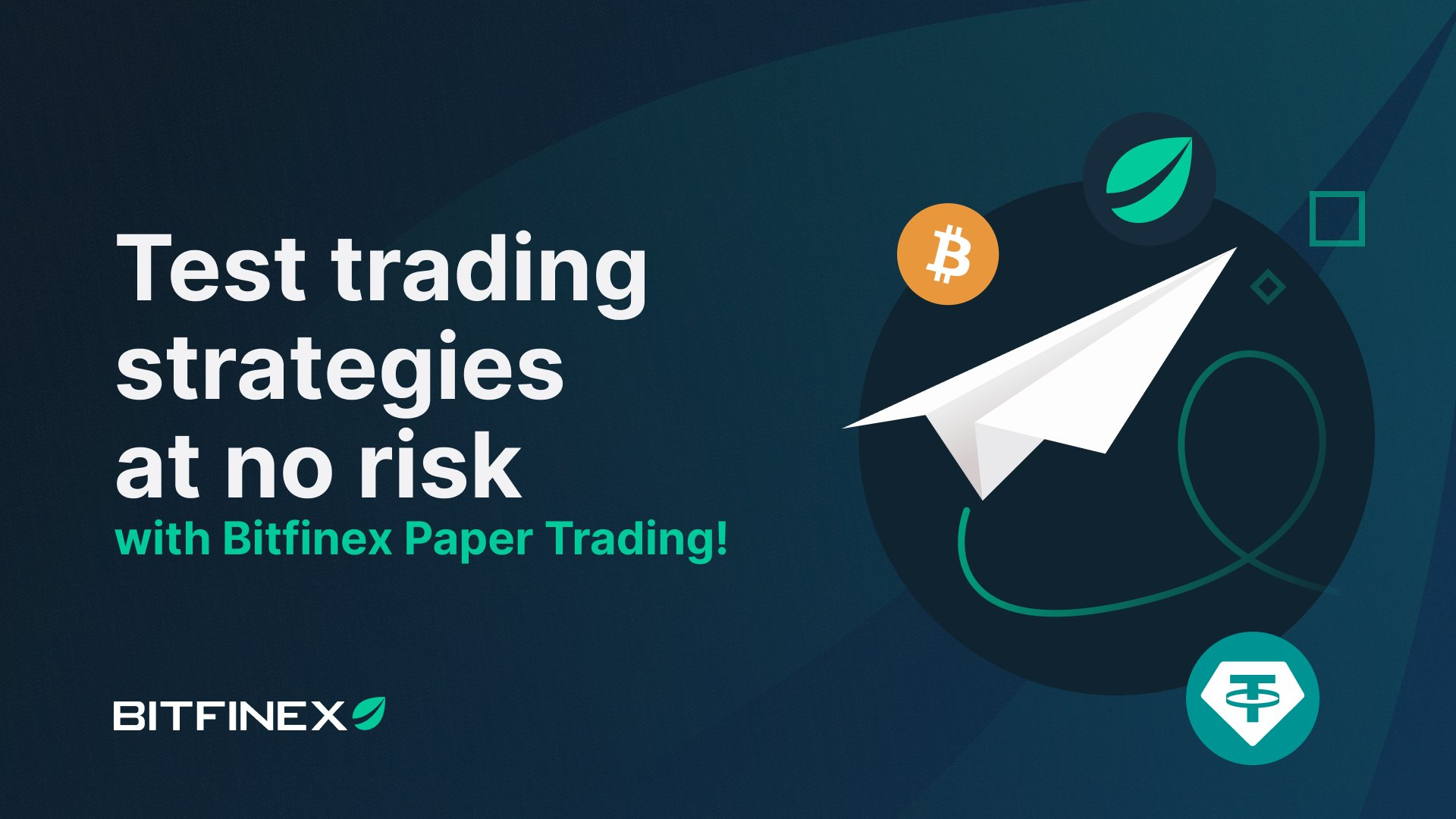 01 May

Bitfinex Re-launches Paper Trading

With Bitfinex's Paper Trading platform, customers can now trade without putting any capital at risk. New and small investors can learn how to trade, while sophisticated professionals and institutional investors can backtest trading strategies to see how they perform. Paper Trading is the perfect way to hone your trading edge in real market conditions until you're ready to place a trade with real capital.
Trade the Most Popular Digital Assets Without Risk
Bitfinex is proud to announce our revamped Paper Trading platform, a risk free way to trade in a demo account without any potential of real loss. Paper trading is beneficial for both experienced and beginner traders. 
Beginners can use our Paper Trading platform to learn the basics and fundamentals of trading, like placing orders, setting stops, managing risk, with real market conditions and momentum. Experienced traders can experiment with and backtest new trading strategies without risking the capital in their Bitfinex account.
Our paper trading platform has launched with 18 spot and 16 perpetual trading pairs including the most popular digital assets like BTC, ETH, SOL, and MATIC. Paper Trading simulates Bitfinex's live trading environment, and mirrors the actual exchange order book, and leverage available on the live trading exchange.
With paper trading, we are dramatically lowering the barrier to entry for algorithmic trading tools and data, which typically have only been accessible to institutional traders and funds. Now, even retail traders can begin using tools that were previously only available to the pros.
Traders on our Paper Trading platform have access to all the advanced tools available to Bitfinex traders, including our recently added Spread Ladder tool, which lets users make incremental trades around specific price points for seamless entry and exit of positions.
Login to Bitfinex and get started with Paper Trading today!
How to create a Paper Trading account at Bitfinex
1. Firstly, log in to your Bitfinex account.
2. Then, go to the Sub-Accounts section that can be found in the main navigation bar. Also, you can use this link. 

3. Then, click Create new sub-account and select Paper.

4. Enter the sub-account Email, Username, Password and confirm the password again. Then click the Create button.
Important:

A new email and username should be used when creating a sub-account.
Once a sub-account has been created and enabled for paper trading, it cannot be later converted to a regular account.

How to top up a Paper Trading account
1. On your Paper Trading account, navigate to the Trading page, where you will have the balances widget.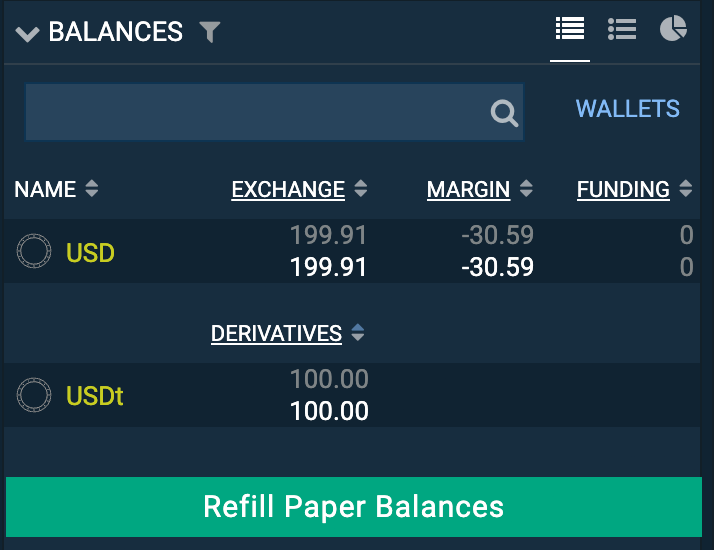 2. Here, select Refill Paper Balances, and this will redirect you to the refill form.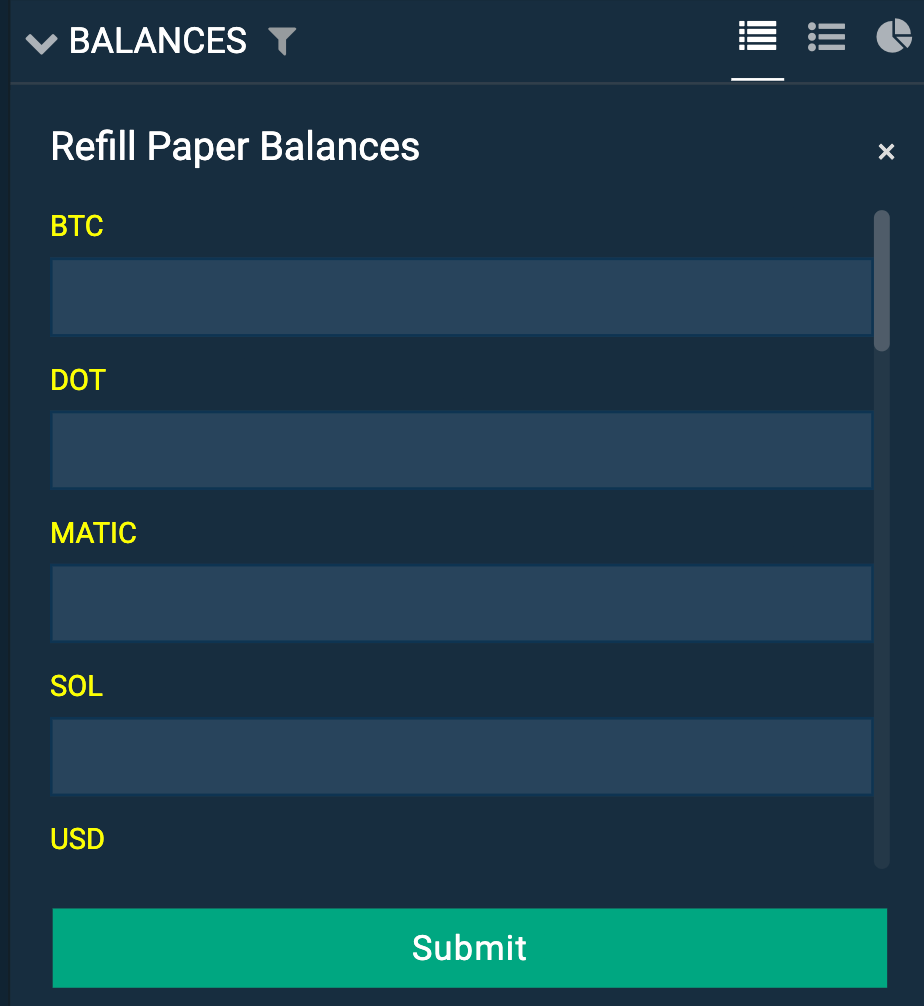 3. Refill your paper balances and try to develop your own trading strategies.
Note: The total balance per sub-account is refilled only to up to $1,000,000 equivalent at maximum and up to $100,000 equivalent per paper currency.