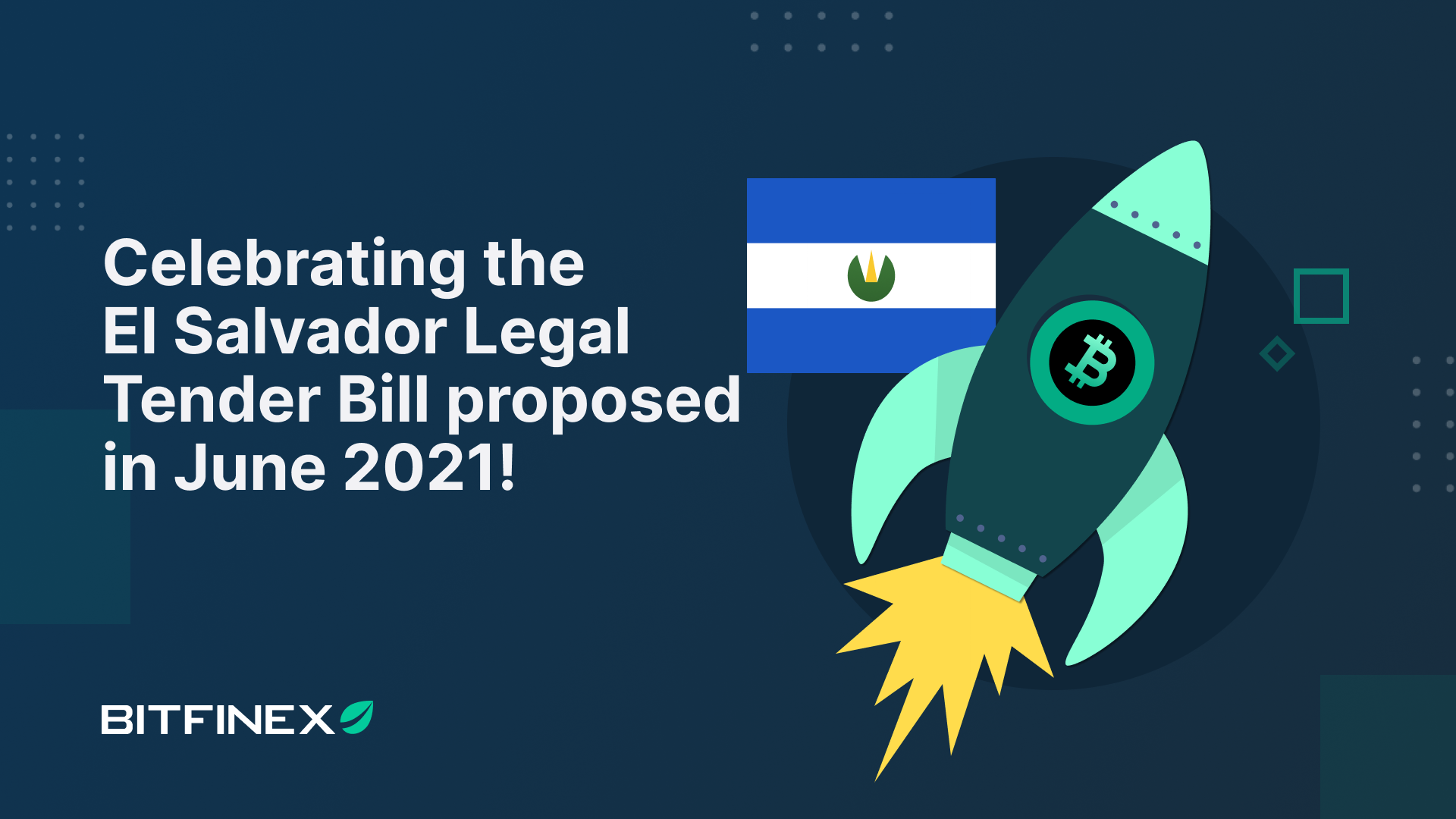 06 Jun

Important El Salvador BTC Adoption Milestones

Summer 2019 – Bitcoin Beach initiative begins Bitcoin Circular Economy project and planned tourist village in El Zonte, El Salvador. Mike Peterson, Roman Martinez, and Jorge Valenzuela head up the project.

June 1st, 2019 – President Nayib Bukele begins his term as President.

June 5th, 2021 – Bukele announces he will present a Legal Tender Bill to El Salvador's Legislative Assembly (El Salvador's Congress), at the Bitcoin Miami Conference 2021,`organised by Bitcoin Magazine.

June 8th, 2021 – The Salvadoran Legislative Assembly approves the Bitcoin legal Tender Bill and sets a date of September 7th for the bill to take effect.

June 10th, 2021 – IMF denounces El Salvador's Bitcoin law for "legal and economic reasons" and denounces El Salvador's plan for Bitcoin mining due to perceived environmental impact.

June 17th, 2021 – The World Bank rejects El Salvador's request for assistance in implementing Bitcoin as a national method of payment.

June 25th, 2021 – President Bukele announces that upon launch of the Bitcoin law, Chivo wallet will launch as the official Bitcoin wallet for El Salvador, and the $30 in BTC airdrop for every Salvadoran who downloads Chivo wallet. He also announced that Chivo would launch with 200 Chivo ATMs which would allow users to convert, withdraw, and deposit BTC.

July 1st, 2021 – US Ambassador Victoria Nuland urges El Salvador to pursue a well regulated, transparent, and responsible approach to Bitcoin usage to prevent bad actors from using BTC.

August 16th, 2021 – Fitch Ratings agency says Bitcoin adoption will have a negative impact on El Salvador's sovereign credit rating.

August 31st, 2021 – El Salvador's Legislative Assembly backs the creation of a $150 million fund to provide liquidity for BTC/USD conversion.

September 6th, 2021 – President Bukele announces El Salvador's first purchase of 200 Bitcoin, the day before the Bitcoin law went into effect. Bukele later purchased more Bitcoin bringing the total holdings to 550 BTC.

September 7th, 2021 – El Salvador makes history as the first nation to accept Bitcoin as legal tender. Bukele is hailed as a hero by Bitcoiners. Bitcoin drops from $52,000 to $43,000 the same day. El Salvador's Bitcoin wallet Chivo launches, and has some issues due to overwhelming demand. Chivo receives 4 million downloads within the first few days, basically unintentionally DDOS attacking Chivo's servers. Chivo wallet users have problems making and receiving payments, making lightning transactions, accessing accounts, and several other bugs. These issues persisted for a few weeks until US company Alphapoint was called in to assist Chivo in fixing its infrastructure issues.

November 16th-18th, 2021 – The first ever Adopting Bitcoin Lightning Summit and Conference is held in San Salvador, El Salvador's capital city. Many of the most influential, intelligent and technically proficient Bitcoiners attend from all over the world, to gather and start planning the first ever nation-state level Bitcoin adoption campaign.

November 20th, 2021 – President Bukele announces his plans for building "Bitcoin City" a special economic zone, with incentives for Bitcoin startups, entrepreneurs and investors. Bukele outlined his plans for El Salvador to issue a $1 billion Bitcoin bond, which would potentially use geothermal energy to mine Bitcoin, of which revenue would be used to fund construction and pay bond holders.

January 6th, 2022 – As the Bitcoin Bear market begins to take effect, Bitcoin price starts dumping, and many critics begin calling El Salvador's experiment a failure. President Bukele doubles down and continues buying Bitcoin. El Salvador has not sold a single Satoshi, so its losses are unrealised and on paper only.

January 25th, 2022 – The IMF begins a campaign of fear, uncertainty, and doubt (FUD) due to Bitcoin's declining price, and starts voicing concerns about El Salvador's ability to pay back its 2023 & 2025 Bond payments.

February 16th, 2022 – President Bukele tells US officials to stop meddling in El Salvador's internal affairs. Bukele was quoted as saying "Ok boomers… You have 0 jurisdiction on a sovereign and independent nation," Bukele, 40, said in a tweet, referring to the older generation of "baby boomers". "We are not your colony, your back yard or your front yard. Stay out of our internal affairs. Don't try to control something you can't control."

February 21st, 2022 – El Salvador's tourism increased by 30 percent immediately following the passing of the country's Bitcoin law. Minister of Tourism, Morena Valdez, announced the data after completing a study on the growth of the nation's tourism industry, both before and after the passing of the Bitcoin law. As El Salvador solidifies its position as Bitcoin country, we can expect this increase to keep growing as it becomes the premier Bitcoin travel destination.

March 22nd, 2022 – Due to the increasing bearish price action of Bitcoin and the outbreak of the Russia/Ukraine conflict, Salvadoran Finance Minister Alejandro Zelaya announced his Bitcoin bond plan would be put on hold until market conditions improve.

September 7th, 2022 – On the one year anniversary of the passing of the Bitcoin law, the international media was again trying to FUD the Bitcoin experiment in Bukele's El Salvador. This is despite the huge influx of tourism, foreign investment, Bitcoin companies establishing headquarters, and the complete rebranding and total overhaul of the country's image.

October 28th, 2022 – El Salvador and the city of Lugano, Switzerland agree to open a Bitcoin embassy in the pro-crypto city of Lugano. Lugano has fully embraced Bitcoin, Lightning Network and USDt. Lugano's Plan ₿ is designed to scale blockchain and Bitcoin throughout the city to positively impact all facets of daily life for the residents of Lugano.

November 15th-17th, 2022 – The second annual Adopting Bitcoin Lightning Summit and Conference took place in San Salvador, El Salvador. Over 1000 attendees from some of the most successful Bitcoin companies and from recently established Bitcoin startups met to have technical discussions, strategize for adoption, and to discuss new Bitcoin software and hardware.

November 27th, 2022 – El Salvador's government announced the formation of El Salvador's Bitcoin office. The Bitcoin office was formed to assist businesses and entrepreneurs migrate to El Salvador, it also advises other nations on Bitcoin policy, and works with the Bitcoin embassies established in Lugano, Switzerland and Austin, Texas.

January 11th, 2023 – El Salvador passes its Digital Securities law which establishes a legal framework around the issuance of digital assets and the broader crypto token classification, which includes every other type of digital asset in the crypto market besides Bitcoin. This means that there is now a definitive regulatory framework for tokenised securities, altcoins, and businesses that wish to transact or offer services focused on digital assets other than Bitcoin.

January 24th, 2023 – Salvadoran president Bukele announced that despite the naysayers in the international press, El Salvador fully repaid $800 million in both principal and interest for bonds which matured January 24th. Bukele shamed the mainstream press for their negative bias when it comes to reporting on El Salvador, as only one small Colombian newspaper initially reported the story in a positive light.

February 15th, 2023 – El Salvador's Ambassador to the US, Milena Mayorga, announced that El Salvador would be working to open a second Bitcoin embassy, this time in Austin, Texas. The Bitcoin embassy would be focused on Bitcoin adoption, coordinating Bitcoin policy, and expansion of commercial and economic exchange projects.

May 5th, 2023 – Ratings agency Fitch upgraded El Salvador's sovereign debt rating after the Salvadoran government surprised critics with its unexpected re-payment of the 2023 bond with interests and success in debt repurchases, stemming from pension funds.


May 30th, 2023 – After meeting with President Bukele, "The Bitcoin Standard" author Saifedean Ammous announced he is joining El Salvador's Bitcoin Office in an economic advisory role. Ammous is an economist by trade, well regarded in Bitcoin circles for his deep understanding of economic policy, Austrian economics, and Bitcoin's intersection with traditional finance.

September 7th, 2023 – El Salvador's Bitcoin Legal Tender Law will mark its two-year anniversary on September 7th, serving as a significant milestone in the global discourse on cryptocurrency and sovereign finance. Enacted in 2021 under President Nayib Bukele's administration, the groundbreaking legislation made El Salvador the first country in the world to officially recognize Bitcoin as legal tender, on par with the U.S. dollar, which had been the country's official currency since 2001. The law's enactment has been the catalyst driving a global debate on the role of decentralized digital currencies in modern economies, placing El Salvador at the vanguard of this transformative shift.