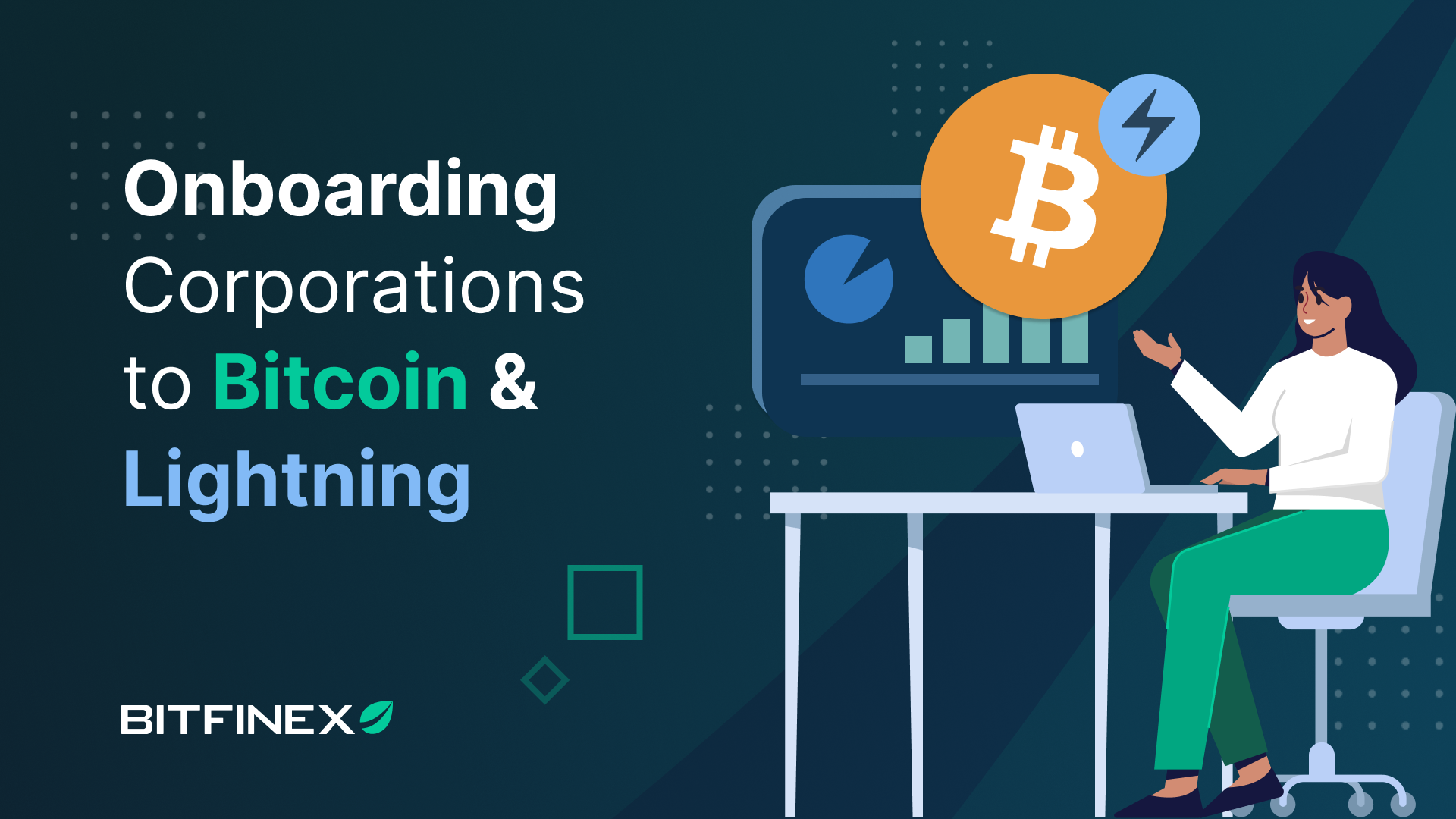 20 May

Onboarding Corporations to Bitcoin & Lightning

Michael Saylor, founder and chairman of MicroStrategy recently took to Twitter and announced that MicroStrategy is working on onboarding the corporate world to Bitcoin and Lightning Network. Let's take a look at his plans for orange-pilling corporate CEOs.
---
Spinning up Lightning Wallets like Containers in the Cloud?
Michael Saylor recently Tweeted a talk from a MicroStrategy event, in which the company announced that it's working hard on innovative new solutions to onboard corporations and their customers to Bitcoin and Lightning Network.
When you hear Saylor talk about onboarding corporations, think of spinning up a cloud service that can instantly provide a business like Amazon with 200 million Lightning Wallets for each customer, quickly and securely. If anyone can pull something like this off, it's Saylor and MicroStrategy.
MicroStrategy is an enterprise analytics firm that provides business intelligence and cloud services, along with mobile software. The company made headlines in 2020, when Saylor announced that MicroStrategy was purchasing large amounts of Bitcoin for the company's internal treasury, long term.
Aside from the investment announcement, Saylor also became quite vocal about his interest in Bitcoin, and began appearing at Bitcoin conferences and on podcasts. The company currently holds 140,000 BTC, after its most recent purchase, early last month. MicroStrategy's current Bitcoin holdings have a market value of $3.7 billion.
While the company has faced some criticism for its Bitcoin strategy, Saylor and MicroStrategy are clearly committed. Now, they want to provide enterprise-grade Bitcoin onboarding and infrastructure solutions to others.
MicroStrategy's Plan to introduce Bitcoin and Lightning to Corporations
The best way to sum it up is to say that MicroStrategy wants to provide every corporate customer account with a Lightning wallet across industries. Aside from this onboarding and infrastructure, MicroStrategy envisions a future where all companies will hold BTC on their corporate balance sheets, just like cash. The asset price value of Bitcoin can also be integrated into the company's P&L.
Along with the announcement of the onboarding solution, MicroStrategy also offers companies access to a Bitcoin-based customer rewards system they're creating, and have presented open source documents which lay out the steps a business can take to onboard Bitcoin and Lightning successfully and guidelines for what kind of internal policies are necessary to successfully integrate these technologies.
Among the documents provided by MicroStrategy, are documents outlining strategies for Bitcoin products, services, and treasury holdings. There are also documents which address how Bitcoin can give companies a competitive advantage, how to avoid issues with solvency, and to capitalise on future opportunities.
MicroStrategy is also working on creating solutions for integrating with existing services popular with corporate clients, like Salesforce and Wistia. MicroStrategy employees are also being incentivised to share their Bitcoin knowledge by being rewarded in Satoshis for doing things like watching educational videos about the new Bitcoin products the company is creating.
They are practising what they preach by using the solutions they are creating and then making that knowledge freely available to other companies who might be curious to know how to implement similar strategies and policies.
Will the Corporate Bitcoin Strategy be Effective?
The timing is right for MicroStrategy to launch a product like this, and position it to go viral with big businesses looking to take advantage of the Bitcoin-backed financial revolution. Historically, being this close to the halving means we could potentially see the market become extremely bullish, as sentiment grows around the reduction of newly-minted BTC.
Aside from the quantum leap forward that Lightning Network's micro-payments and instant settlement provide, if price begins to explode and the market becomes red hot we could see companies scramble to onboard. A bull market could make MicroStrategy more successful than they ever dreamed as prices climb, and companies use their product en masse.
It's not all green grass and sunny days, however, as there are several factors which could dampen corporate enthusiasm for integrating Bitcoin and Lightning Network. First, the regulatory environment in some jurisdictions are shifting, and this may deter adoption in many industries.
Secondly, some economists have been issuing bearish forecasts on the state of the global economy, expecting a recession in some major countries as governments and central banks struggle to tame inflation.
Crypto, as a highly speculative asset class, may have some kind of correlation with the bearish macroeconomic forecast. This could mean poor price performance, and hesitance for companies to get involved. It's unclear if a recession in the second half of 2023 could have a negative impact on the Bitcoin price ahead of the halving.
MicroStrategy's Bitcoin products could be the catalyst for true mainstream adoption of Bitcoin, but it takes place against macroeconomic uncertainty that could impact the price negatively.

This year's halving is the first to occur during such bearish-looking conditions. The block reward will fall to 3.125 BTC, with the next halving, but on-chain fees have been growing rapidly with the advent of Ordinals, BRC-20 tokens, SRC-20 Stamps and potential other advancements with ordinals, such as implementing layer two chains with ZK-Rollups.
It will be very interesting to see what kind of fervour surrounds the release of MicroStrategy's wallet, infrastructure, and services when they launch. Historically onboarding big businesses to Bitcoin has been a tough sell, and high fees have traditionally made this even worse.
We are very excited to see how MicroStrategy rolls their products out, and we wish them the best of luck!