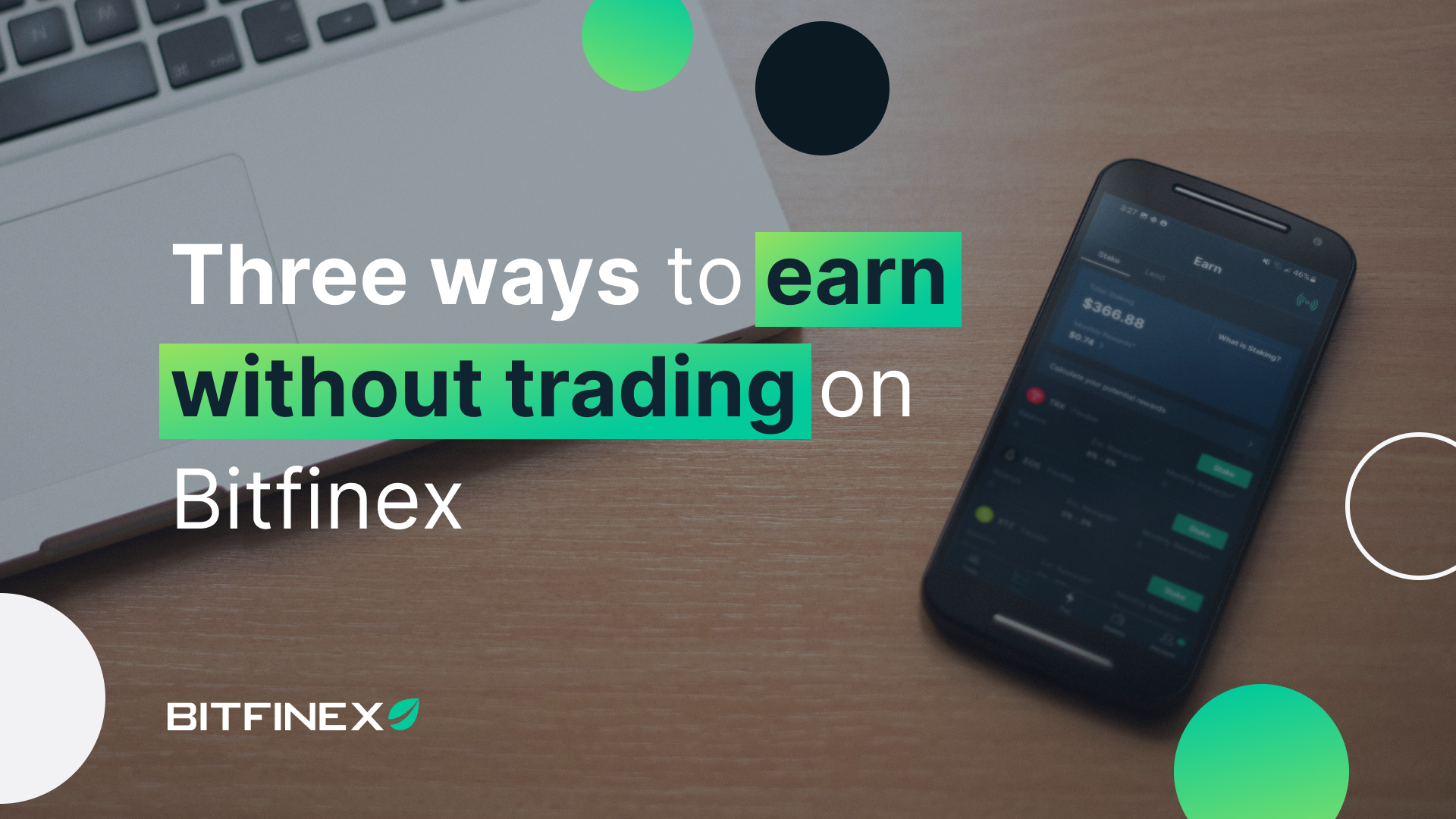 18 Jan

Three Ways to Earn Without Trading on Bitfinex

Bitfinex, in its year-end open letter, called 2022 an annus horribilis. Marked by spectacular collapses of major crypto hedge funds (Three Arrows Capital), big crypto projects (Terra Luna) and crypto household names (FTX, Celsius, BlockFi), it is not surprising that as we enter 2023, there is a high degree of caution for crypto investors and traders.

Of course, sometimes a crypto winter and bear market can offer opportunities for traders to find a good entry position and multiple short-selling opportunities, and of course, many traders use derivatives and other tools to hedge and leverage their positions through any market conditions.

But this type of trading can come with many risks, and investors without an efficient bear market strategy should stay away from trading.

The great thing about crypto though is that, like in traditional finance, you can still earn without trading. On Bitfinex, we offer Peer-to-Peer (P2P) Margin Funding, the Bitfinex Affiliate Program and the Bitfinex Soft-staking program.
Offer Your Balance to Earn Interest
To take advantage of Bitfinex without trading, you can provide your funds to other Bitfinex traders through Margin Funding and earn interest on your cryptocurrency, stablecoins or fiat holdings.
If you are not a trader and prefer safer investments, Margin Funding is for you. To learn more, view our guide, What is Margin Funding. Learn how to use Margin Funding here.
Invite New Customers to Bitfinex Through the Affiliate Program
You can invite your social network through the Bitfinex Affiliate Program and earn unlimited commission.
The Bitfinex Affiliate Program commission structure allows you to get a percentage of the trading and Margin Funding fees up to three levels within your referral network.
More details can be found on The Bitfinex Affiliate Program and the Affiliate page.
Earn Staking Rewards on Bitfinex
Staking is a popular way to earn rewards with crypto investments. It offers crypto holders a way of putting their digital assets to work and earning rewards without trading. As the term implies, it only applies to tokens that employ the Proof-of-Stake (PoS) consensus algorithm, such as EOS, Tezos, Cosmos and others.

The Bitfinex Soft-staking program allows customers to easily generate rewards by simply holding digital tokens on Bitfinex. Staking rewards can be as high as 10%* per year for supported Digital Tokens. Learn more about how to stake a digital token on Bitfinex and what are the supported tokens here.