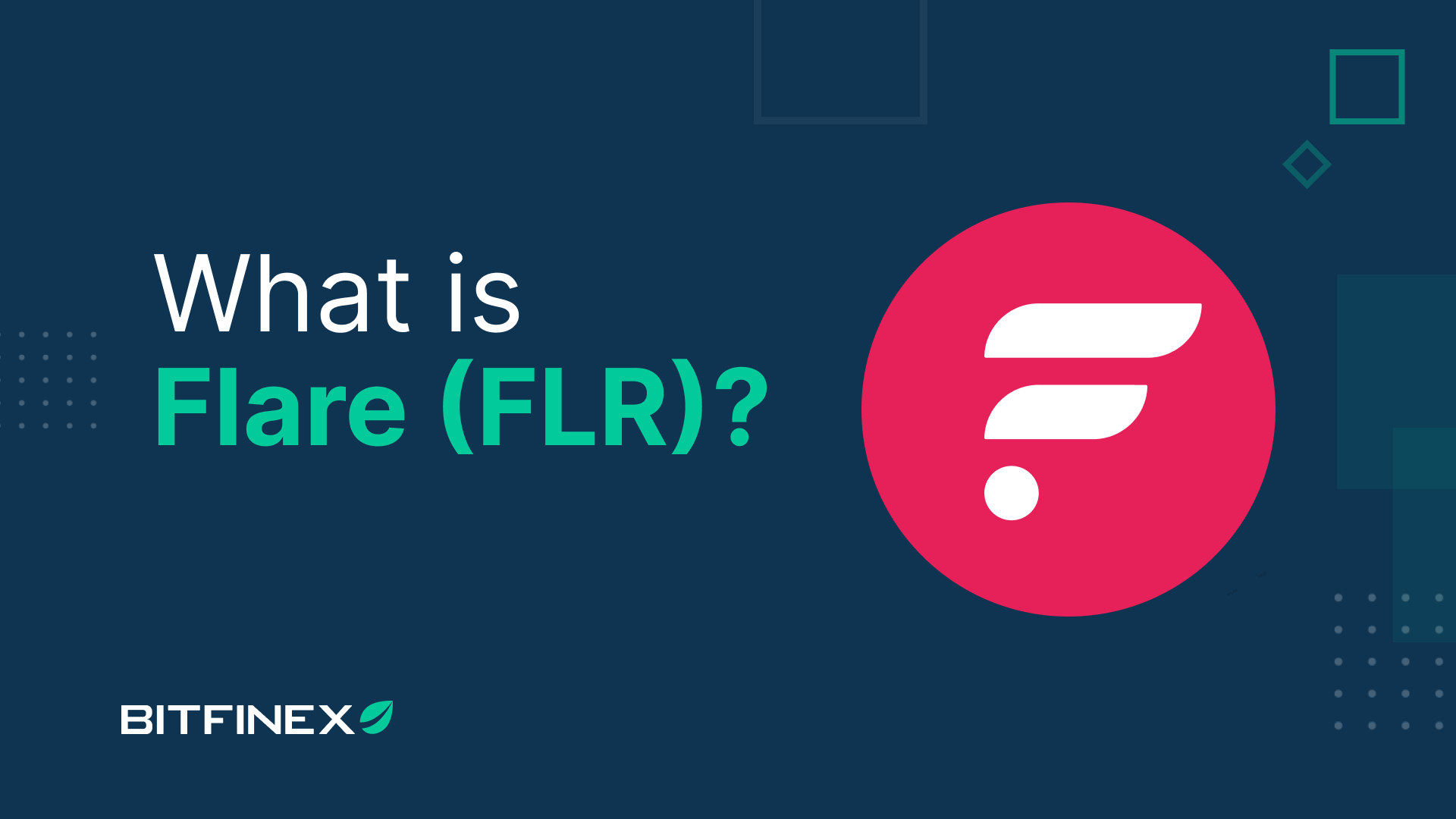 09 Jan

What is Flare (FLR)?

Flare is an EVM-based Layer 1 blockchain designed to allow developers to build applications that are interoperable with blockchains and the internet. By providing decentralized access to high-integrity data, Flare enables new use cases and monetisation models.

Flare's State Connector protocols enable information external to Flare to be used securely, scalably and trustlessly with smart contracts on the network.

The Flare Time Series Oracle (FTSO) delivers highly decentralized price and data feeds to dapps on Flare, without relying on centralized providers.

Developers can build on Flare with more data than ever before or use Flare's open native operability protocols, secured by the network itself, to launch a variety of cross-chain dapps and serve multiple ecosystems.
How Flare Works
Flare uses Avalanche's Snowman++ consensus with proof of stake in order to ensure network security. The native token, FLR, is used for payments, staking, collateral and transaction fees in order to discourage spam on the network. FLR can also be used for FTSO delegation and governance in its wrapped form, WFLR.
Flare employs its native FTSO and State Connector protocols to bring high-integrity data on-chain.
The FTSO is a highly decentralized protocol for safely retrieving external time series data, such as digital asset price pairs, for use on Flare. It takes data at predetermined intervals from an independent network of data providers, which are incentivized to deliver accurate data. FLR token holders can participate in the system by wrapping and then delegating their tokens to data providers. In return, they receive a share of the rewards. This mechanism further incentivizes the provision of accurate data, whereby the most successful data providers will attract the most delegations.
The State Connector enables Flare to safely and trustlessly come to consensus over an event that has taken place externally to the network, for example a blockchain transaction between two parties or the content of an API on the internet. The State Connector's main components are the Request-Commit-Reveal (RCR) and the branching protocols.
The RCR protocol collects user requests in batches (rounds) and forwards them to independent attestation providers, which fetch the required information and return an attestation for each batch (an attestation proof) to the State Connector. If enough attestations agree on the results, the State Connector publishes the results for that round.
The branching protocol allows individual validator nodes in the network to define their own private lists of attestation providers. If the results provided by these local attestation providers do not match the proofs provided by the rest (the default set), the node naturally forks and stops processing more transactions until the discrepancy is resolved.
Both the FTSO and State Connector protocols provide this data on-chain through an independent network of incentivized data and attestation providers, which are compensated in FLR.
Governance on Flare originates from two primary sources. First, the Flare Foundation can submit governance proposals for the Flare mainnet and Songbird canary network, which FLR and SGB token holders can vote upon. Second, future developments will allow SGB token holders to submit and vote upon governance proposals for the Songbird network. If successful, these can then be advanced as Flare Improvement Proposals for voting upon on the Flare mainnet. For more detailed information, please see https://flare.network/governance/
Songbird is an opt-in, experimental, and fully operational canary network with a predetermined supply of tokens, which runs parallel to the Flare mainnet. In this way, Flare dapp developers can test new network functionality and features in a live environment. Songbird users opt in fully aware of the experimental nature of the canary network and its speculative features, which might be voted on to be included on the Flare mainnet in the future.
Why is Flare Unique
Flare's native interoperability protocols, the State Connector and the FTSO, are secured by the network itself. This allows Flare to reliably deliver data from multiple off-chain sources in a decentralized way. By incentivizing sets of independent providers to query, acquire, and process data without relying on single, centralized sources for provenance, Flare's core protocols can facilitate the development of a new generation of interoperable dapps with a broad range of potential innovative use cases.
The Flare Ecosystem
The Flare ecosystem consists of several different categories, amongst other things:
Flare wallet
Flare block explorer
FLR token
FLR token holders that may participate in FTSO delegation and governance
Flare Foundation
Flare Portal
Validator and Observer node operators
The Songbird canary network, Coston and Coston2 test networks, all part of the Flare Ecosystem, comprise their own versions of the different categories above. The Flare Foundation executes governance, as dictated and voted upon by the network governance rules, over the networks.
Observer nodes are non-validating nodes, which can be used to observe the network and submit transactions but do not affect consensus or block production. Other important components to the Flare ecosystem are the dapps and data providers, which are building upon and contributing to the Flare ecosystem.
What is the FLR Token?
FLR is the native token used for payments, transaction fees and staking in validator nodes. FLR can also be wrapped into an ERC-20 variant, WFLR. WFLR tokens serve various functions; they can be delegated to FTSO data providers, for example, or staked to participate in governance. These two uses are not mutually exclusive and do not prevent the tokens from being used in other EVM-compatible dapps and smart contracts on Flare.
Wrapped FLR (WFLR) can be minted by depositing native FLR tokens into a smart contract and withdrawing the newly minted WFLR.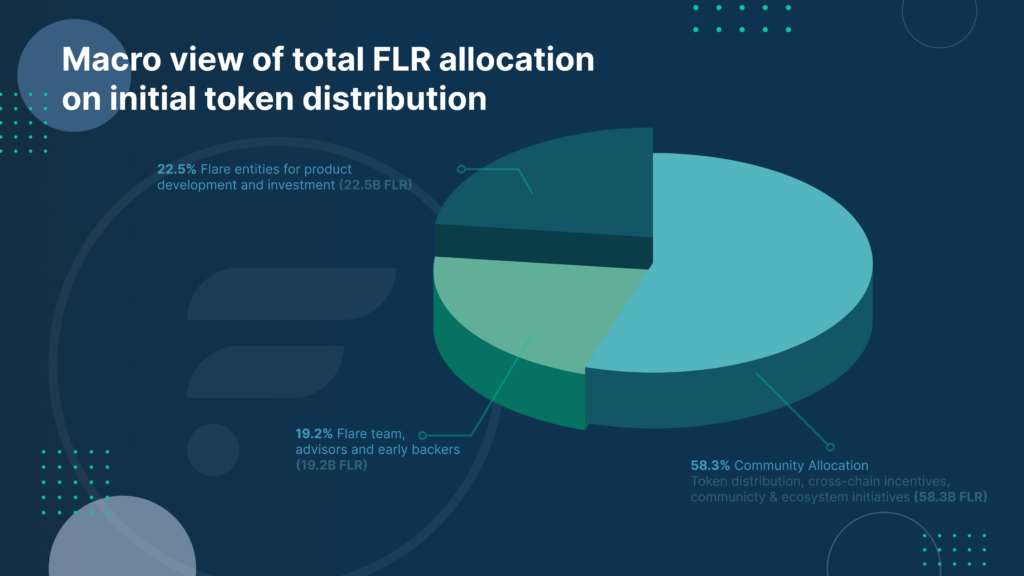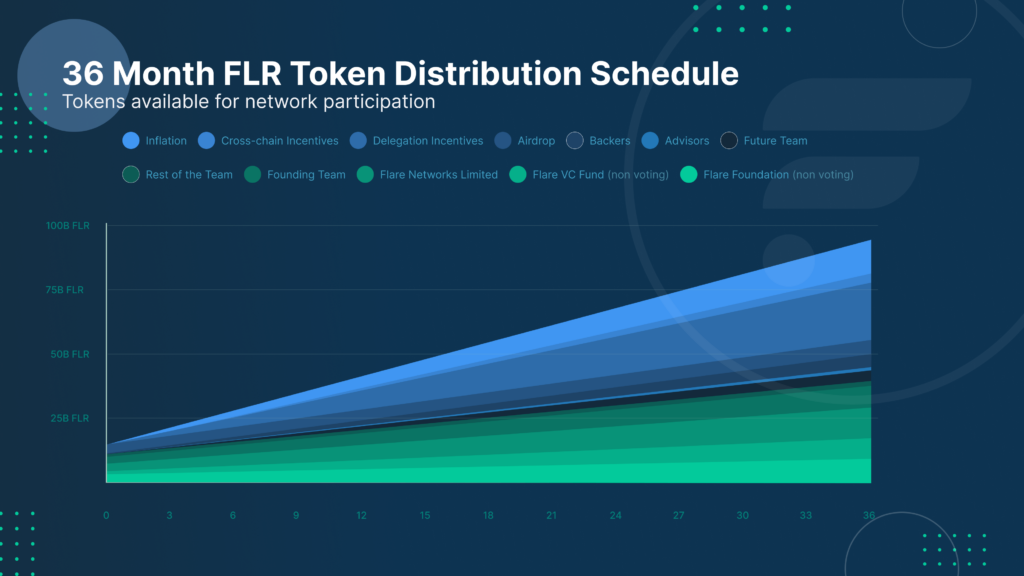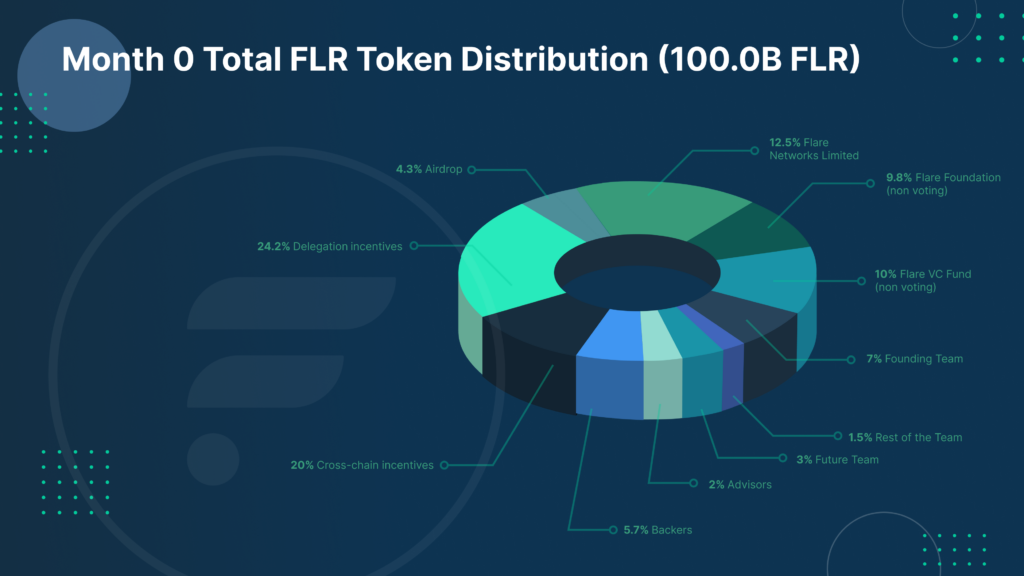 The Flare Network Team
Flare is led by CEO and Founder Hugo Phillion. Flare Network has a large team of professionals in a variety of both technical and non-technical roles. More information about the Flare team can be found here.
How to Buy Flare (FLR) on Bitfinex
How to buy FLR with crypto
1. Log in to your Bitfinex account or sign up to create one.
2. Go to the Deposit page.
3. In the Cryptocurrencies section, choose the crypto you plan to buy FLR with and generate a deposit address on the Exchange wallet.
4. Send the crypto to the generated deposit address.
5. Once the funds arrive in your wallet, you can trade them for FLR. Learn how to trade on Bitfinex here.
How to buy FLR with fiat
1. Log in to your Bitfinex account or sign up to create one.
2. You need to get full verification to be able to deposit fiat to your Bitfinex account. Learn about different verification levels here.
3. On the Deposit page, under the Bank Wire menu, choose the fiat currency of your deposit. There's a minimum amount for fiat deposits on Bitfinex; learn more here.
4. Check your Bitfinex registered email for the wire details.
5. Send the funds.
6. Once the funds arrive in your wallet, you can use them to buy FLR.
Also, we have Bitfinex on mobile, so you can easily buy FLR currency while on-the-go.
[AppStore] [Google Play]
Flare Network Community Channels
Website | Twitter |Discord | Youtube | Telegram | Reddit | Github | Medium | LinkedIn