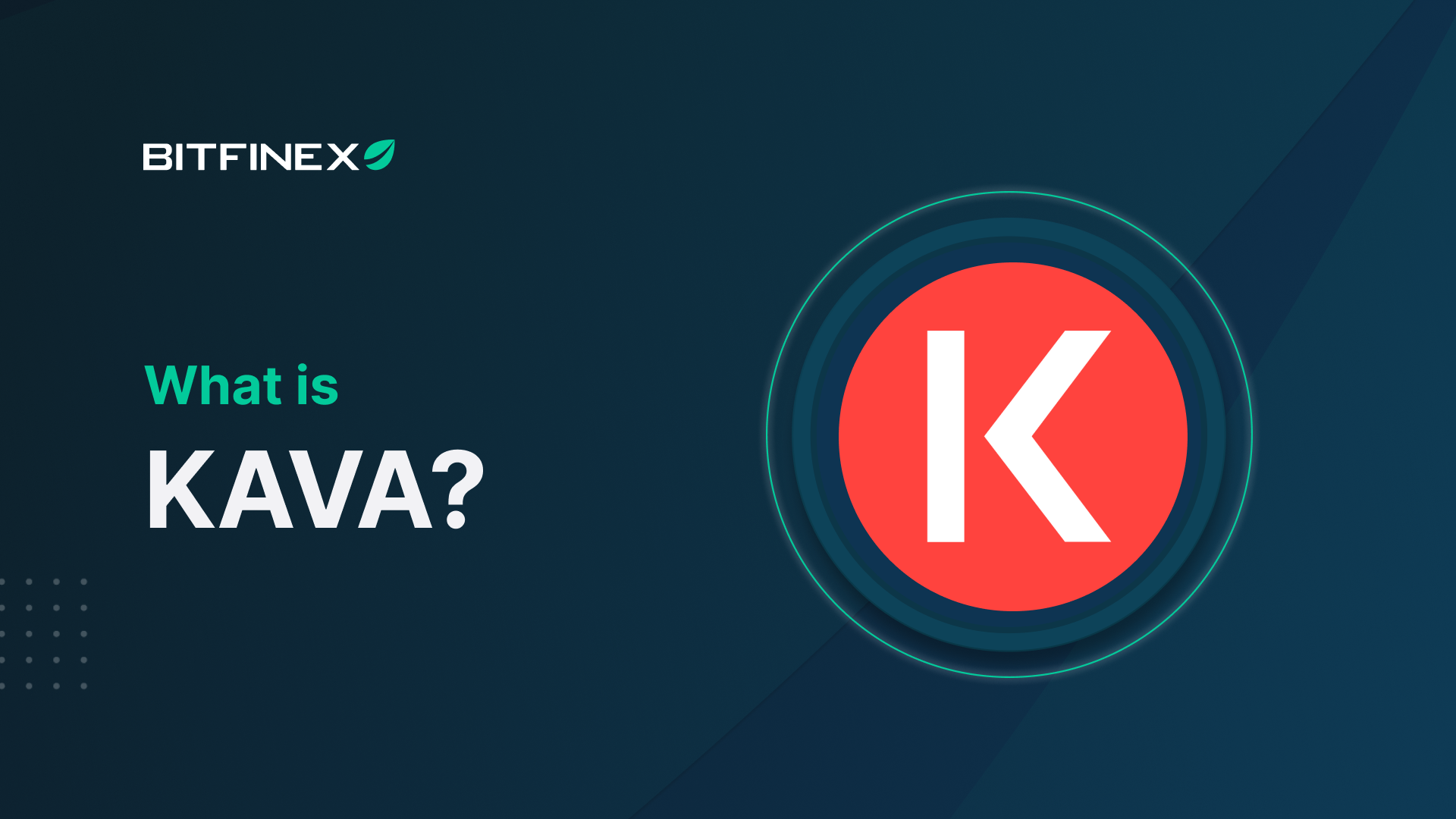 14 Jul

What is Kava (KAVA)?

Kava is a Layer 1 blockchain focused on Web3 and smart contract capabilities, combining the speed and interoperability of Cosmos with the developer power of Ethereum. Kava is fully compatible with the Ethereum Virtual Machine (EVM), and leverages the Tendermint consensus protocol for single block finality, and Cosmos' highly scalable network infrastructure for unrivalled throughput. 

Kava's use of the Cosmos SDK and the Inter-Blockchain Communications (IBC) Protocol, integrates Kava with over 30 other Web3 blockchains and gives users access to the more than $60 billion in liquidity within the Cosmos ecosystem. Kava has a thriving community of builders creating a variety of Decentralised Applications (DApps) on its layer one chain, to meet the demands of modern Web3 use cases.

Kava focuses on offering a versatile, cheap, very secure, and scalable multichain Web3 experience. Kava is a Proof of Stake (PoS) blockchain with the native KAVA token fulfilling the role of a multipurpose utility and governance token. The KAVA token launched in 2019 via the Binance Launchpad incubator, all token vesting has been unlocked.
Kava (KAVA)
Kava was created to fulfil a need in the Web3 and Decentralised Finance (DeFi) multi chain ecosystem focused on Peer to Peer (P2P) decentralised lending. Kava's goal is to become the premier DeFi solution and app for offering both stability and decentralised leverage for some of the most popular crypto assets like BTC, BNB, XRP, and ATOM. 
Kava gives users access to multi asset collateralised debt positions, which means users can take loans using several of the most popular tokens as collateral. Additionally, Kava lets users access credit and issue loans to themselves, from the platform directly, without any counterparty risk. Loans from the platform are issued in Kava's stablecoin, USDX.
How Kava Works
Kava allows users to deposit digital assets, which are then locked to create a collateralized debt position (CDP). The CDP is a smart contract which uses the locked assets deposited by the user to issue a decentralised loan in the USDX dollar-backed stablecoin. Once the CDP is created, an equivalent amount of USDX is minted and lent to the user.
The user can repay the CDP to meet their debt obligation and close it out, upon which the deposited digital assets which were used as collateral are unlocked and returned to the user. If the debt to collateral threshold drops before the loan is repaid, due to price volatility or similar circumstances, the collateral can be liquidated to cover the debt position. 
This automated CDP, stablecoin loan, and digital asset collateralisation process is what makes Kava's decentralised lending possible. When a user creates a CDP, the associated fees are paid by the user in KAVA tokens, and the fees are then burned, creating upward price pressure by reducing the total supply of KAVA. KAVA tokens are also governance tokens which allow users to vote on governance proposals. Users can also secure the network by staking KAVA and earning a passive income for doing so.
Why is Kava Unique?
Kava is unique because it offers a secure and scalable, multi-chain, layer one blockchain, with seamless interoperability between two of the most popular Web3 blockchain ecosystems, Ethereum and Cosmos. 
Kava also has a unique set of incentives to onboard developers and builders creating DApps for the platform and ecosystem. Kava Rise is Kava's $750 million Developer Incentive Program provides the funding to onboard developers.
Platform revenues are split between developers and validators verifying the blockchain's transactions and staking KAVA tokens. Kava plans to distribute 62.5 percent of newly minted KAVA tokens to developers creating DApps on Ethereum and Cosmos for the Kava blockchain. This makes Kava truly one of the first builder-owned blockchain networks.
The Kava Ecosystem
Because of Kava's Developer Incentive program, Kava's ecosystem is pretty active, with over 125 DApps currently available for Kava users. Popular DApps like Curve Finance, Sushi Trident, Kava Mint, Kava Lend, and Kava Earn, offer DeFi solutions and opportunities to earn on the Kava blockchain. 
For developers, Kava has a Discord, and any developer can submit a project to Kava Rise for funding, the project's Github is available and documentation is also freely available. Those looking to build on Kava can reach out to the Kava community for support and advice at any step in the process.
What is the KAVA Token?
KAVA is a multi-purpose utility and governance token. KAVA holders have voting rights to weigh in on decisions made around governance proposals put forth by the KavaDAO (Decentralised Autonomous Organisation). 
Kava holders also have the ability to earn 3-20 percent rewards in KAVA by staking or running a validator node to secure the network and verify transactions. Kava Validators can also earn fees and stability fees from users closing CDPs. Validators can also earn fees from users who delegate their KAVA for staking.
KAVA Tokenomics
Chart here
The Kava Roadmap
Kava's current roadmap is laid out by the KavaDAO and the Kava Strategic Vault, which sets forth milestones for the Kava ecosystem. Current initiatives underway have been decided via governance proposals from the KavaDAO, and voted upon by KAVA token holders.
Initiatives from the Kava Strategic Vault include:
Smart Contract Interaction
Infrastructure Improvements
Scaling Initiatives
Vault Diversification
Strategic Developer Funding
Cross-Chain Funding
The Kava Team
Kava's team is led by Brian Kerr (CEO) and Scott Stuart (Product Manager). The team is composed of developers, designers, engineers, marketing & operations professionals working on the Kava Ecosystem. To learn more about the Kava team, more info can be found here.
Kava Ecosystem Partners
Ripple
Cosmos
Stakewith.us
IOSG Venture
Cosmostation
Lemniscap
Token Research Group
Dokia Capital
SNZ
Coil
Arrington XRP Capital
Digital Asset Fund
Chainlayer
InfStones
Node Team
Figment Networks
How to buy KAVA on Bitfinex
How to buy KAVA with crypto
1. Log in to your Bitfinex account or sign up to create one.
2. Go to the Deposit page.
3. In the Cryptocurrencies section, choose the crypto you plan to buy KAVA with and generate a deposit address on the Exchange wallet.
4. Send the crypto to the generated deposit address.
5. Once the funds arrive in your wallet, you can trade them for KAVA. Learn how to trade on Bitfinex here.
How to buy KAVA with fiat
1. Log in to your Bitfinex account or sign up to create one.
2. You need to get full verification to be able to deposit fiat to your Bitfinex account. Learn about different verification levels here.
3. On the Deposit page, under the Bank Wire menu, choose the fiat currency of your deposit. There's a minimum amount for fiat deposits on Bitfinex; learn more here.
4. Check your Bitfinex registered email for the wire details.
5. Send the funds.
6. Once the funds arrive in your wallet, you can use them to buy KAVA.
KAVA Community Channels