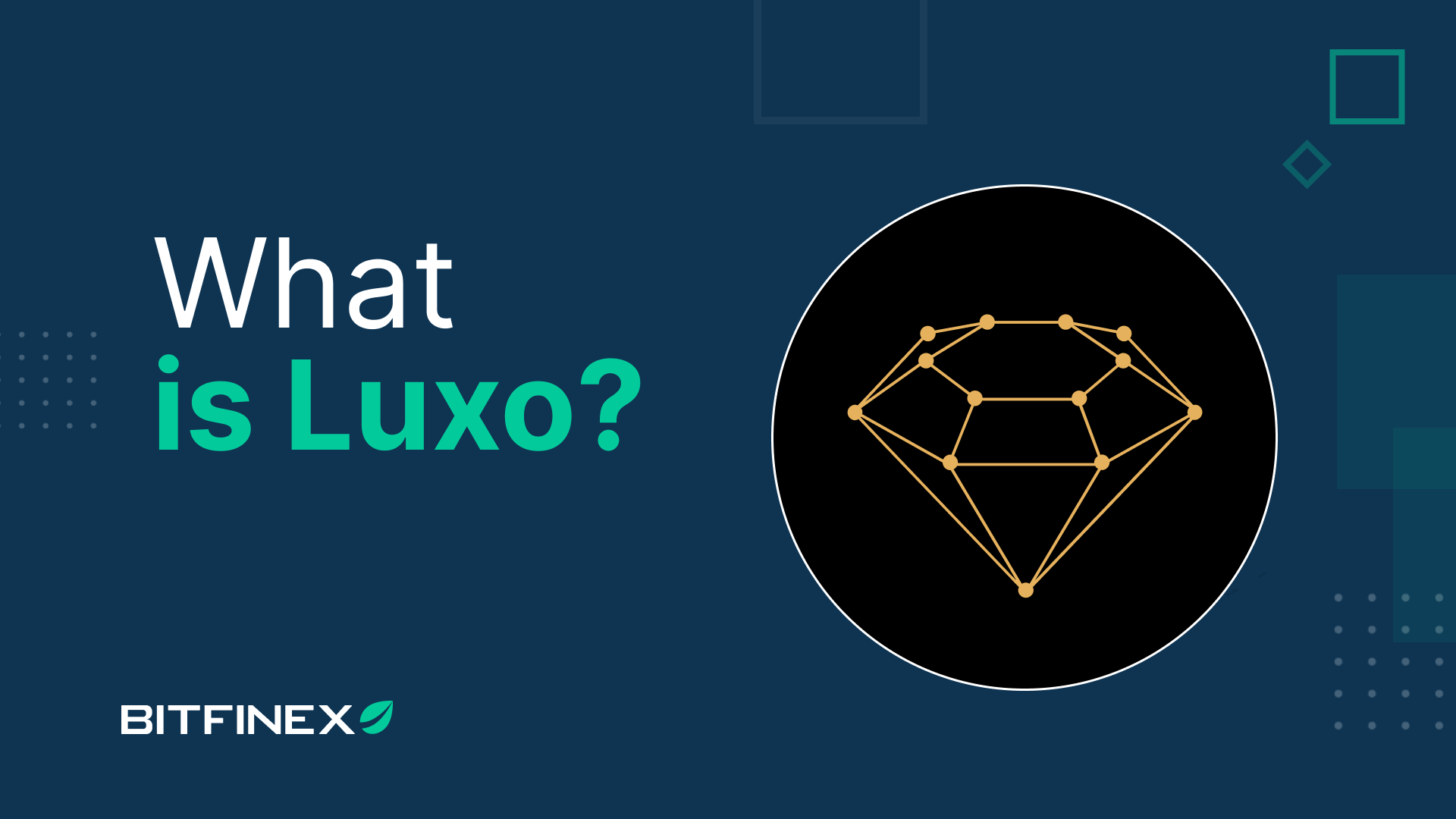 29 Apr

What is Luxo (LUXO)

What is truly authentic, and what is indisputably counterfeit? It's a challenging phenomenon, particularly for the e-commerce market. Counterfeit goods have been produced and sold for many years, and indeed some counterfeiters are so skilled that it can be very difficult to determine a fake from the real thing. But today, with innovative technology, counterfeiting can be combated, giving consumers peace of mind when purchasing an authentic and original product.


Luxohain has proposed an answer using blockchain technology, transparent, decentralised and reliable that may be integrated with any industrial process, making it possible to monitor the state of a product in real time anywhere in the world.
Luxo (LUXO)
Luxochain is a Swiss company based in Lugano with global expertise in product certification. The company's mission is to deliver greater transparency into the luxury market, tracing goods on the blockchain from raw material up the distribution chain and, in doing so, protecting brands and consumers. Luxochain offers a service to end consumers, assisting them in their purchasing decisions while at the same time working alongside luxury brands, providing them with sourcing transparency and helping to increase consumer loyalty.
How does Luxo work
According to the official website, all authentic luxury products from the supply chain will be equipped with an invisible and encrypted serial number. This product ID is associated with a uniquely identifiable token and recorded on the blockchain by Luxo. Once this information is written to the chain of blocks, it cannot be changed. The Luxo blockchain developed by Luxo SA is a decentralised ledger that is based on quorum, a fork of Geth (Ethereum client written in GOlanguage) created as an enterprise solution for companies. Users can verify the product's authenticity with the help of a smartphone app that provides users with access to the blockchain.

When a user purchases a luxury item, they receive a unique digital property certificate similar to a passport of the product. Furthermore, this certificate can be used to transfer ownership rights from previous owners to new ones. If any item is lost or stolen, transfers can be blocked and efforts made to facilitate the recovery of the object and return it to its rightful owner.
Why is Luxochain unique
To guarantee the authenticity of luxury goods, the Luxochain company provides a unique NFT, such as a Digital Passport of Authenticity, that is registered on the blockchain. It allows the clients to safely create, receive, store and send Digital Certificates of Authenticity and Ownership of luxury goods.

Using the company's services, which can be purchased with the LUXO tokens, brands can certify their products' sustainability, traceability, and authenticity, improving their reputation.

With Virgo Wallet, the app provided by Luxochain, any consumer, before purchase, can verify the authenticity of each product in a store, online, or in the second-hand market, verifying the information written into the product's NFT on the blockchain.
What is LUXO token
The Luxochain token called LUXO is a token whose operation is based on the Ethereum blockchain. It can be used to access the entire Luxochain environment and is the only way to access Luxochain technology. Producers can implement certificates of authenticity using blockchain technology without writing code, and with LUXO tokens, can buy technology to apply Block-ID protection for a limited number of products using the NFC, RFID, or FPA technology. The number of units protected by a single token depends on the technology selected and its actual cost and may vary over time.
LUXO Tokenomics and Supply
Name: Luxo (LUXO) Standard: ERC-20
Total Supply: 1,000,000,000 LUXO
Luxochain Roadmap
DEC 2017 — Luxochain is founded
FEB 2018 — Start integration between blockchain, NFC & FPA
MAR 2018 — Beta Luxochain Wallet
APR 2018 — Start presale Family and Friends
JUN 2018 — Release Beta mobile app and Wallet for Android
OCT 2018 — Start Testing with Luxury Brands
DEC 2018 — Release Beta App mobile and Wallet for iOS
APR 2019 — Release Android and iOS App and Go to Market
MAY 2019 — Luxochain Becomes Part of Virgo Project
JAN 2020 — First POC with Brands
DEC 2020 — First Year of Profit, with Positive EBIT
JAN 2021 — Launch Luxochain Blockchain
FEB 2021 — Starting International development
OCT 2021 — TGE of LUXO Token
JAN 2022 — Second year in profit with positive EBIT
MAR 2022 — Luxo token Sale
APR 2022 — Listing on major exchanges
MAY 2022 — NTFs realised for Italian Luxury Brands
JAN 2023 — International branches development
FEB 2023 — Closing on other major exchanges
JAN 2023-2025 — Turnover, Margin and Partnership Growth, Execution of BP
DEC 2025 — Joining an international firm
Luxochain Team
The Luxochain team is led by four co-founders of the project and its C-level representatives. These are Natale Consonni, Davide Baldi, Roberto Gorini, and Alfredo Malgrati.

Natale Consonni — Co-Founder — Experienced Vice President skilled in Product Management, Quality Control, Management, Business Development, and Entrepreneurship.

Davide Baldi — Chief Executive Officer (CEO) / Co-Founder — Entrepreneur, with several years of experience in building sales networks, marketing and management consulting, blockchain enthusiast since 2016.

Roberto Gorini — Co-Founder — Serial entrepreneur with over twenty years of experience. Graduate in economics, as well as thousands of hours of experience as a trainer and coach for numerous courses and conferences.

Alfredo Malgrati — Co-Founder — Entrepreneur, graduated in business economics at Bocconi, with many years of experience in Ernst & Young.
Luxochain Partners & Customers
Partners:

Lugano city
Temera
PWC Italy
Var Group SPA Ventures
Iconium Blockchain Ventures
Ibooster SA
LS FZE, etc.

Customers:

City of Lugano
BVLGARI
PINKO
Money.it
Her-Age
Geospirit
A NOVO ITALIA
EQUS, etc.

How to buy LUXO on Bitfinex
How to buy LUXO with crypto

1. Log in to your Bitfinex account or sign up to create one.
2. Go to the Deposit page.
3. In the Cryptocurrencies section, choose the crypto you plan to buy LUXO with and generate a deposit address on the Exchange wallet.
4. Send the crypto to the generated deposit address.
5. Once the funds arrive in your wallet, you can trade them for LUXO. Learn how to trade on Bitfinex here.

How to buy LUXO with fiat

1. Log in to your Bitfinex account or sign up to create one.
2. You need to get the full verification to be able to deposit fiat to your Bitfinex account. Learn about different verification levels here.
3. On the Deposit page, under the Bank Wire menu, choose the fiat currency of your deposit. There's a minimum amount for fiat deposits on Bitfinex; learn more here.
4. Check your Bitfinex registered email for the wire details.
5. Send the funds.
6. Once the funds arrive in your wallet, you can use them to buy LUXO.

Also, we have Bitfinex on mobile, so you can easily buy LUXO currency while on-the-go.

[AppStore] [Google Play]
Luxo Channels