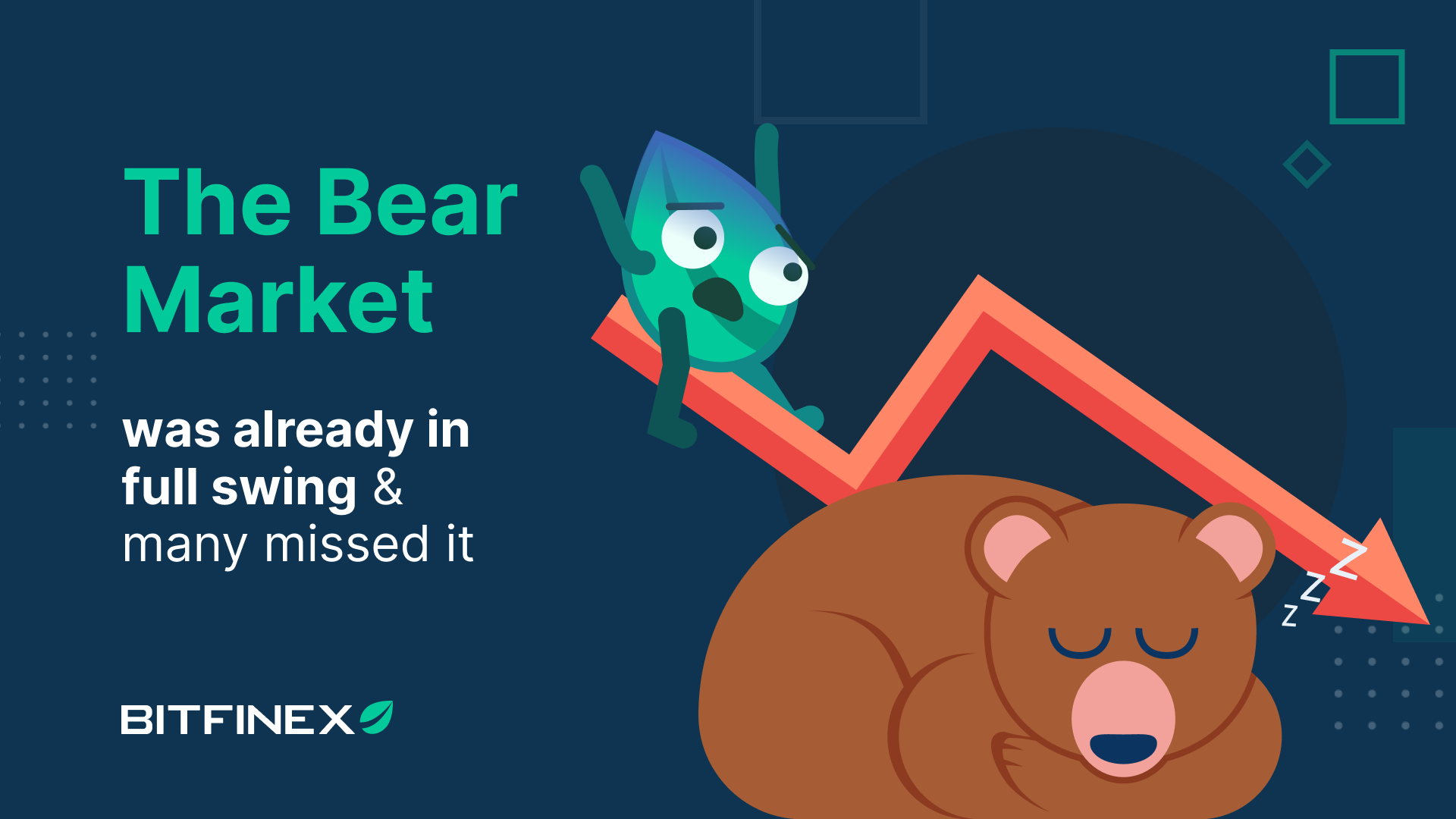 29 Dec

2022 Year In Review – Part 1

To say 2022 has been eventful for the digital token industry would be an understatement. While the year will always be remembered for the collapse of Terra Luna and FTX, Bitfinex remained a key pillar of the space and together with our affiliate and portfolio companies, made some notable accomplishments.

We launched our first offering for Bitfinex Securities, with the Blockstream Mining Note (BMN); Holepunch launched Keet, a private messaging app; Synonym launched the Bitkit wallet; Pear Credit was launched in Lugano; and we witnessed El Salvador's first year of adopting Bitcoin as a legal tender.

Bitfinex also chose El Salvador, as the first Bitcoin country, to be the main sponsor of the Adopting Bitcoin 2022 conference, and where we unveiled for the first time the Bitfinex Freedom Manifesto, unveiling our vision to bring individual and financial freedom to everyone.

This year has been extremely momentous, and even though we've been through many crypto winters, 2022 stands out for the many vitally important events that will leave a lasting impression on our industry.
---
The Bear Market Was Already In Full Swing & Many Missed It
January
2022 got off to a rocky and tumultuous start, even though we started the year with a daily Bitcoin high of $46,671. We were in fact already three months into the bear market by 1, January 2022. At the time, no-one seemed to know. Many analysts and investors misinterpreted the decline in price as normal volatility and as a much needed correction, from the parabolic climb to $69,000, in November 2021.
On 3 January, 2022, Coindesk ran a story about Bitcoin's Net Exchange Flows flipping bearish for the first time, an indicator to set the tone for much of the rest of the year. European stocks also hit record highs, and at the time, Bitcoin was moving in correlation to traditional markets, leading many to assume that the bull run would continue.
Salvadoran President Nayib Bukele, was among the Bitcoin optimists, and predicted a Bitcoin price of $100,000 in 2022. Michael Saylor and MicroStrategy were also feeling bullish, as they announced another purchase of $94.2 million worth of Bitcoin, right before January 1st.
This shared optimism among Bitcoiners was proven to be misguided, as Bitcoin ended the month of January down 20% . It's the worst performance since 2018. Inflation in the US also reached 40 year highs, and hit 7.5 percent, which was a harbinger of things to come.
Bitfinex Securities also launched the first tokenised securities on its regulated platform, the Blockstream Mining Note (BMN).
February
In February, many expected Bitcoin to resume its climb to new all time highs, and for a short time, it appeared that it might. Bitcoin climbed to $38,500, on positive economic news from Australia's central bank, and Solana surged in price upon Coinbase announcing new listings of Solana tokens, ORCA and FIDA.
Even though stocks dipped ahead of the earnings season, Bitcoin continued its upward swing reaching $43,500, as inflation in February was higher than expected, and Goldman Sachs predicted a series of as many as 7 rate hikes, as the Fed was forced to act in an attempt to bring inflation under control.
The positive sentiment surrounding Bitcoin and crypto markets was seemingly unaffected, even as on February 24, 2022 Russia's invasion of Ukraine began, casting the global financial markets into turmoil.
Bitcoin itself saw a short term pump in price as exchange volumes for both BTC and Stablecoins grew dramatically and crypto donations to Ukraine grew to $16 million. The US government imposed sanctions on Russia, and the US, EU, and their allies also imposed a Swift ban on Russia's banks in response to the invasion.
In a breakthrough for law enforcement, the US Department of Justice (DOJ) announced the arrest of Ilya Lichtenstein and his wife, Heather Morgan, for conspiracy to launder $4.5 billion in stolen crypto from the 2016 Bitfinex hack in which over 119,000 Bitcoin were stolen. DOJ officials were able to recover more than 94,000 stolen Bitcoins valued at $3.6 billion, when the couple was apprehended. Morgan made headlines upon arrest, due to her bizarre alter ego as a rapper known as "Razzlekhan".
March
In March, Bitcoin continued its price climb to $48,000, and many Bitcoiners began to speculate on if it was finally fulfilling the narrative of its use case as a store of value and inflation hedge, due to its deflationary supply, especially in light of the conflict in Ukraine.
Leading Altcoins like Ethereum, Cardano, Solana and Terra, also posted impressive gains, even outperforming Bitcoin. In March, the crypto market had begun to reverse the losses incurred in the first two months of the year, and investors began feeling bullish for the first time in 2022.
The US, Japan, and G7 nations also warned cryptocurrency exchanges, not to facilitate Russia's use of crypto to avoid the sanctions which were put in place after the invasion of Ukraine. This move came after exchanges like Bitfinex, Coinbase and Kraken were reported to have refused to stop servicing Russian customers, although they said they would not violate sanctions.
In response Russian investors reportedly looked towards non-Western crypto hubs like UAE, in order to transact in crypto, as a workaround to sanctions in the face of US exchanges being compelled not to do business with them. Inflation also remained a concern, and Oil and US bonds dipped due to the outbreak of the war.
---
When the word "we" is used in this article, it is referring to Bitfinex, together with our affiliate and portfolio companies. Bitfinex Securities is offered by Bitfinex Securities Ltd. under the supervisory authority of the Astana Financial Services Authority (210540900068). Holepunch refers to Holepunch Inc. a company in which we are a major shareholder. Synonym refers to Synonym Software Ltd. a company in which we are a major shareholder.