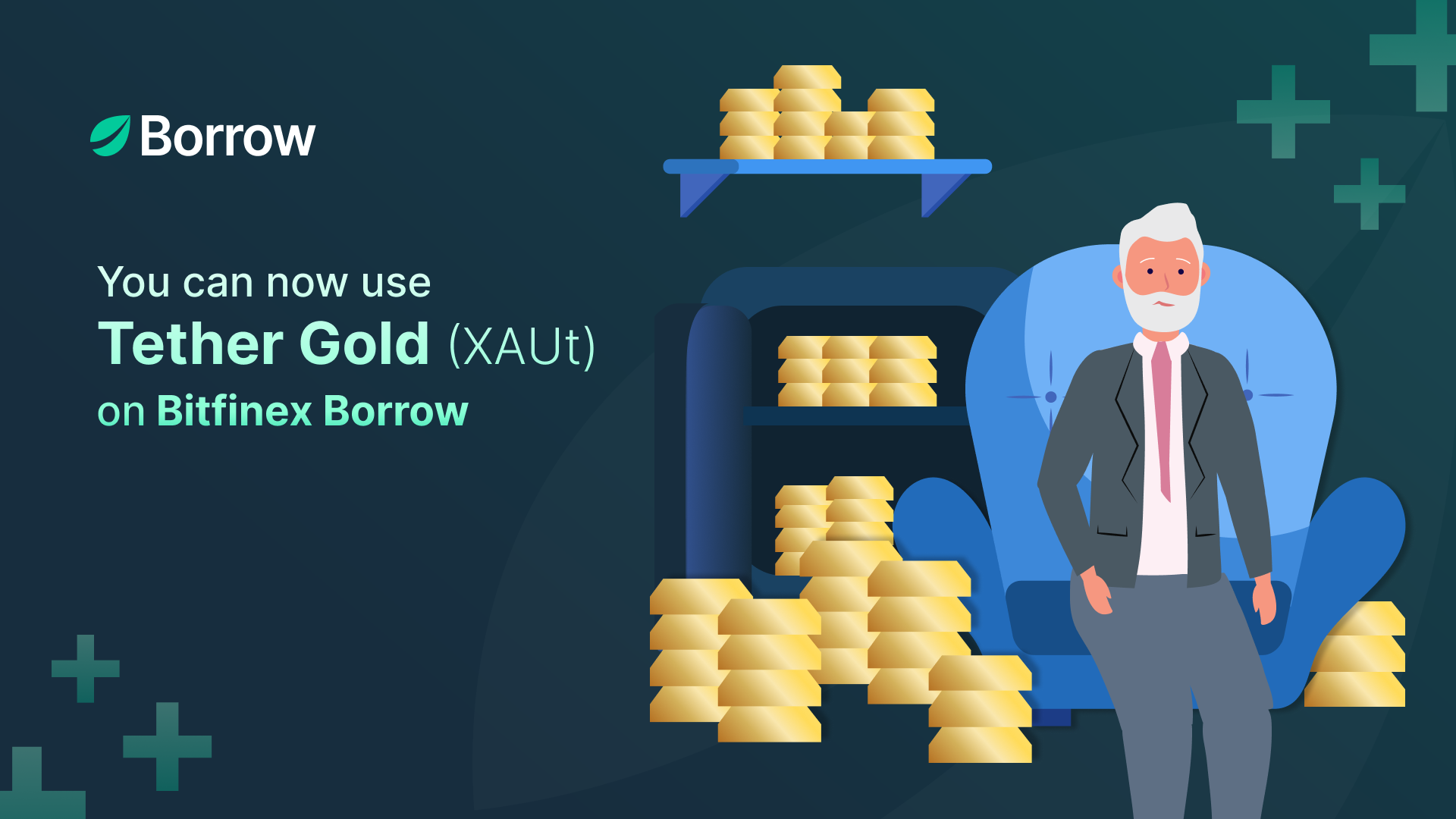 31 Mar

Bitfinex Borrow Adds Tether Gold (XAUt) as Collateral

ROAD TOWN, British Virgin Islands, March 31 2022 13:00 PM UTC – Bitfinex Borrow, a peer-to-peer (P2P) platform that allows users to borrow funds from other users, has announced that Tether Gold (XAUt), a digital asset backed by physical gold, is now available to be used as collateral on the platform.


Following the continued appreciation in the gold price, driven by conflict in Ukraine and elevated inflation expectations, Bitfinex Borrow has added Tether Gold to the suite of borrowing products available on its platform. It will now be available as collateral against bitcoin (XAUt/BTC), US Dollar (XAUt/USD) and Tether tokens (XAUt/USDt).


According to data from Arcane Research, the market capitalization of gold-backed digital tokens has increased by 60% in the past three months alone to surpass US$1 billion for the first time. Among those assets is Tether Gold (XAUt). The market cap of XAUt recently increased from US$430 million to US$507 million, demonstrating the increased interest in XAUt. This year, Tether Gold has seen two legs up from US$300 million market cap at the beginning of January 2022, and again at the beginning of February 2022, and is currently at an all-time high.


"In these current times of geopolitical tension, gold has appreciated," said Paolo Ardoino, CTO at Bitfinex. "Adding Tether Gold as a collateral asset on Bitfinex Borrow gives our customers even more flexibility to borrow BTC, USDt and USD, to manage their portfolios in today's markets."


Gold is considered a safe haven investment, particularly when broader markets are under pressure, as its supply is largely fixed and its price is not impacted by monetary inflation. The gold price has increased by 5.2% this year from US$1,827 per troy ounce to US$1,922 per troy ounce.


Bitfinex is leveraging its position as one-stop shop for digital token trading offering a variety of services, including spot and margin trading, staking, borrowing and capital raising.

*All users of www.bitfinex.com are subject to Bitfinex's terms of service ("TOS"). Please note that U.S. persons (as defined in the TOS), among other prohibited persons (as defined in the TOS), are strictly prohibited from directly or indirectly holding, owning or operating an Account (as defined in the TOS) on www.bitfinex.com.