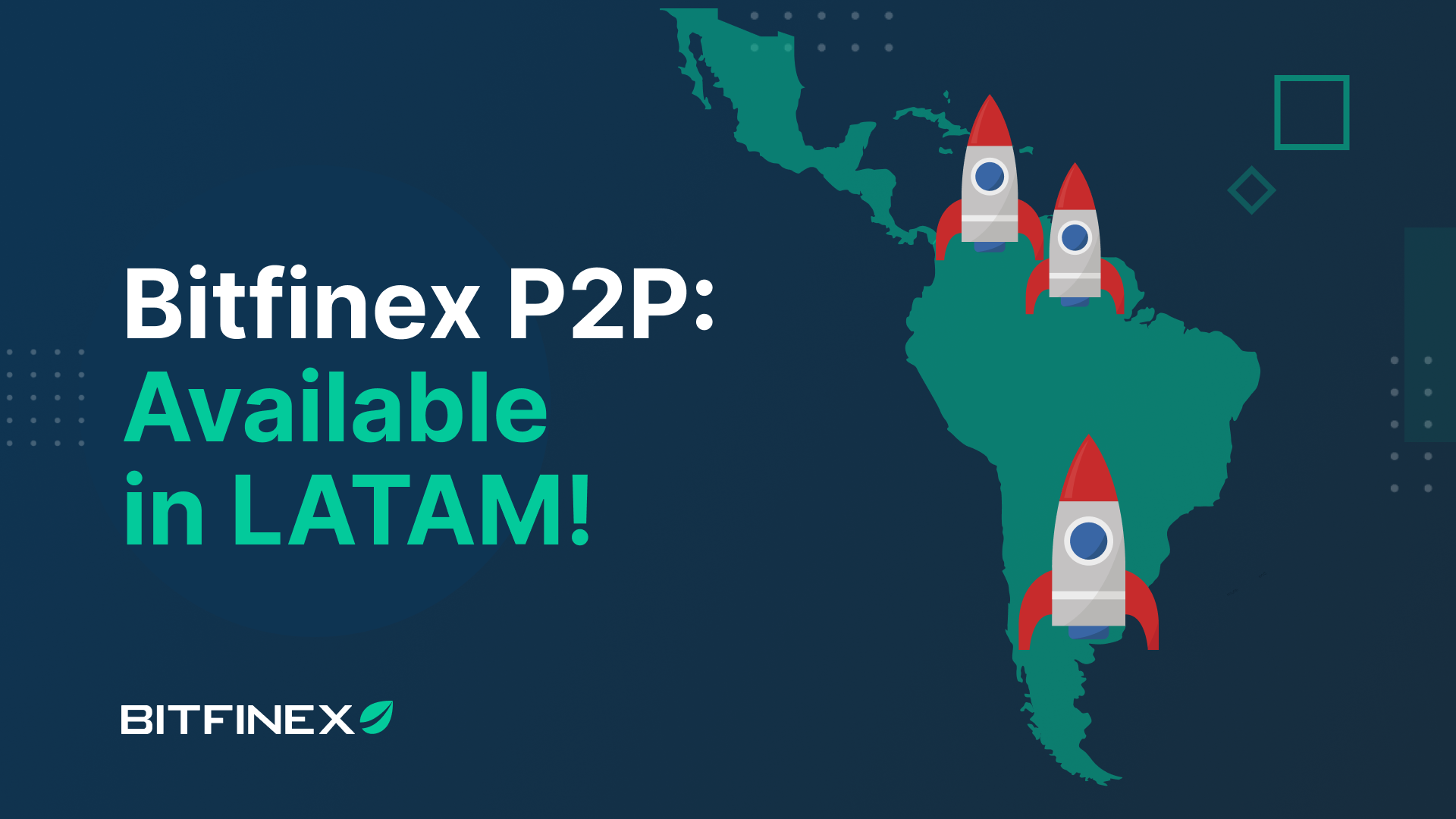 11 Oct

Bitfinex Introduces Zero-Fee Trading for Market Takers on Its P2P Platform in Argentina, Colombia, and Venezuela

ROAD TOWN, British Virgin Islands – October 11, 2023 – Bitfinex (www.bitfinex.com/), a state-of-the-art digital asset trading platform, announced today that it is excited to unveil that trading on Bitfinex's Peer-to-Peer (P2P) platform is now cost-free for users who execute buy or sell orders at market prices, also known as market takers.

Our P2P trading service, which has recently been made accessible to customers in Argentina, Colombia, and Venezuela, now offers market takers the advantage of immediate crypto-to-crypto settlements around the clock without incurring any fees.

To start trading on the Bitfinex P2P platform, simply sign in to your Bitfinex account and click on the P2P option in the top navigation menu.

For more details on how to begin using Bitfinex P2P, visit https://p2p.bitfinex.com.
About Bitfinex
Founded in 2012, Bitfinex is a digital token trading platform offering state-of-the-art services for traders and global liquidity providers. In addition to a suite of advanced trading features and charting tools, Bitfinex provides access to peer-to-peer financing, an OTC market and margin trading for a wide selection of digital tokens. Bitfinex's strategy focuses on providing unparalleled support, tools, and innovation for experienced traders and liquidity providers around the world. Visit www.bitfinex.com to learn more.
Media contact for Bitfinex
For official logos and branding, please visit