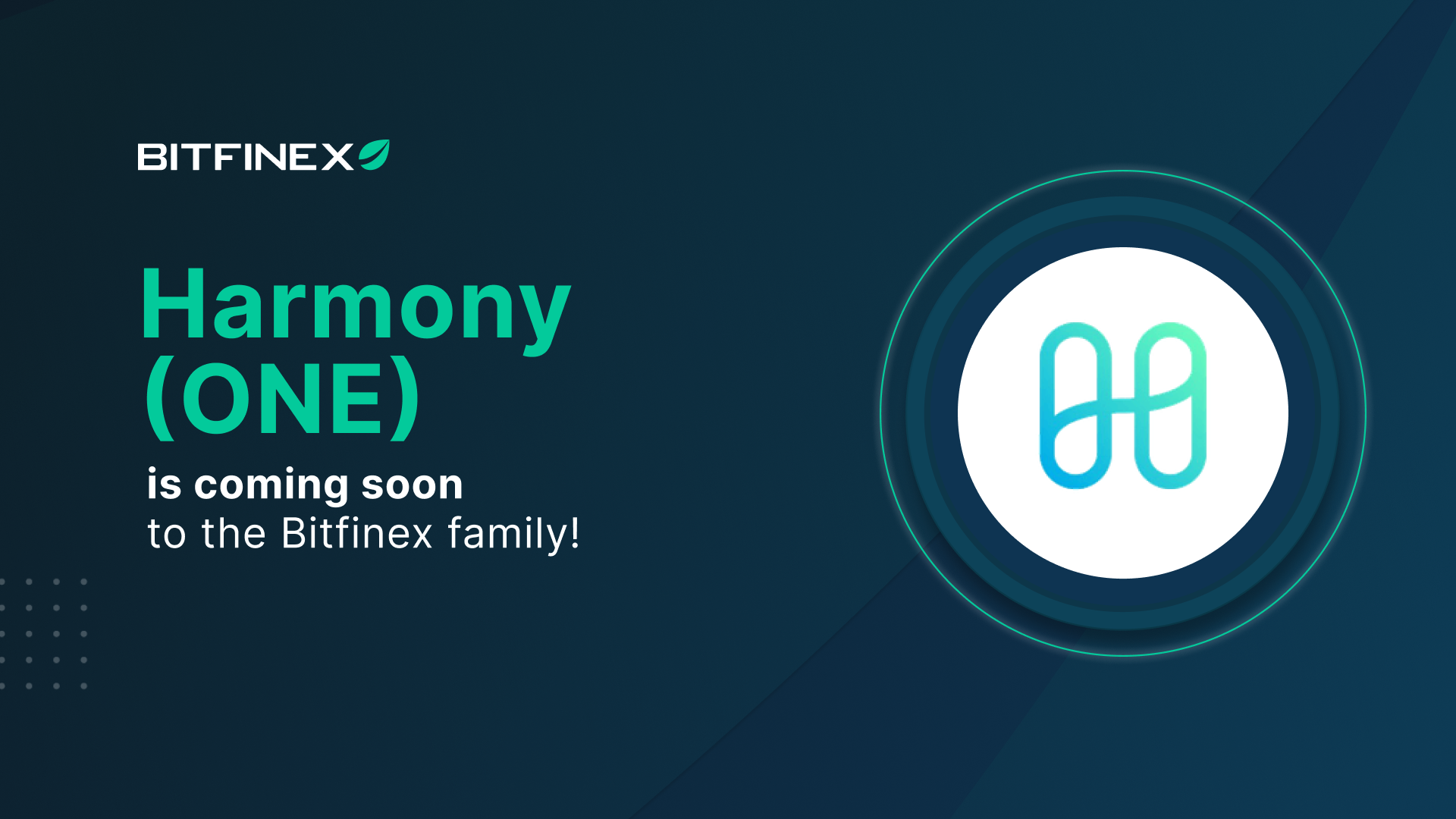 30 Nov

Bitfinex Launches High-Speed, Low-Cost Scaling Solution Harmony (ONE)

ROAD TOWN, British Virgin Islands – November 30 2022 – Bitfinex (https://www.bitfinex.com/), a state-of-the-art digital token trading platform, announced today that it will be listing Harmony (ONE), the native token of a sharded, EVM compatible layer-1 blockchain that aims to scale Web3 applications while addressing Ethereum's high gas fees and scalability problems.

Harmony is an open and fast blockchain that aims to run Ethereum applications with 2-second transaction finality and 100 times lower fees. ONE is utilized for all transactions on the Harmony chain, including mining rewards, gas fees, transaction fees and voting. The platform is designed for the creation and use of decentralized applications (dApps).

As a platform that aims to make it easier for developers to design DApps, Harmony was created to collaborate with and complement the Ethereum network. The protocol offers both scaling and sharding solutions, and its bridges are designed with the aim of connecting any proof-of-work and proof-of-stake chain. The interoperability of the platform is key to its plans for success in helping it to provide what it says will be a true Web3 experience.

ONE deposits will open on 02/12/22, with trading pairs US Dollars (USD) and Tether tokens (USDT) available for trading on 01/02/23.

"We are delighted to welcome Harmony to our growing digital token ecosystem," said Paolo Ardoino, CTO at Bitfinex. "Harmony's team are alive to the blockchain's possibilities, and its layer 2 scaling and interoperable solution seeks to address key pain points on the Ethereum network."

About Bitfinex

Founded in 2012, Bitfinex is a digital token trading platform offering state-of-the-art services for digital currency traders and global liquidity providers. In addition to a suite of advanced trading features and charting tools, Bitfinex provides access to peer-to-peer financing, an OTC market, and financed trading for a wide selection of digital tokens. Bitfinex's strategy focuses on providing unparalleled support, tools, and innovation for professional traders and liquidity providers around the world. Visit www.bitfinex.com to learn more.