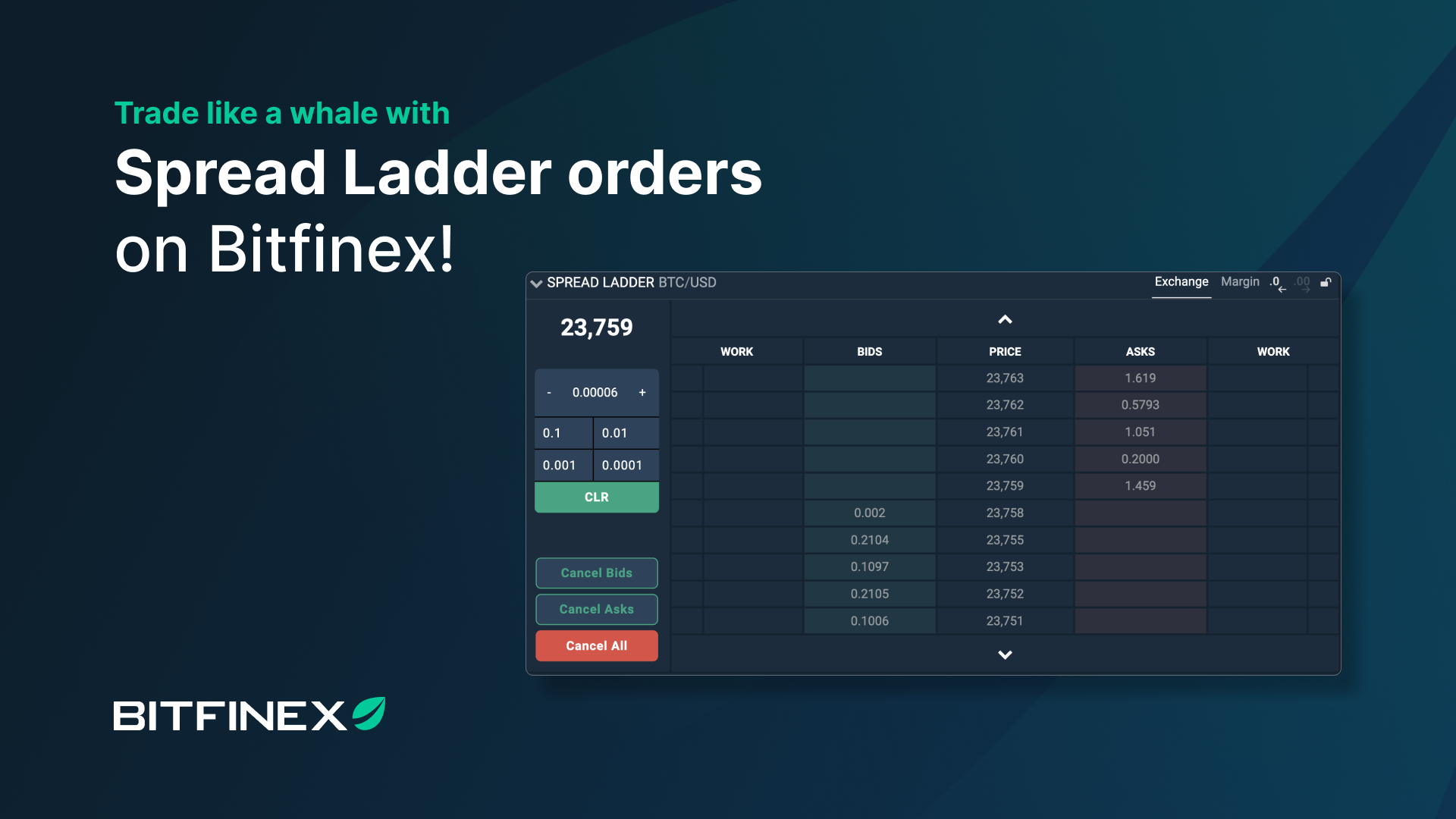 02 Feb

Bitfinex Launches Spread Ladder for traders

ROAD TOWN, British Virgin Islands – February 2nd, 2023

Bitfinex (https://www.bitfinex.com/), a state-of-the-art digital token trading platform, has launched a new trading Spread Ladder into its user interface. The tool allows traders to execute large trades in a single transaction without having to take multiple positions to hedge risk, and assists in achieving an average entry and exit price.

"Our Spread Ladder allows customers to trade in larger sizes with just a single transaction, utilizing the high performance of our matching engine to hedge risk and ensure all orders are executed," said Paolo Ardoino, CTO of Bitfinex.

Ladder trading makes it possible to execute larger trade sizes in a single transaction without having to place multiple positions. The addition of the Spread Ladder underlines the sophisticated nature of the Bitfinex platform, which has become a hub for professional traders and institutional customers in the digital token space.

As an exchange committed to delivering greater financial freedom to all its customers, Bitfinex is enabling professional traders to use state-of-the art trading tools that have historically been the exclusive preserve of the incumbent financial markets.

*All customers of www.bitfinex.com are subject to Bitfinex's terms of service ("TOS"). Please note that U.S. persons (as defined in the TOS), among other prohibited persons (as defined in the TOS), are strictly prohibited from directly or indirectly holding, owning or operating an Account (as defined in the TOS) on www.bitfinex.com.