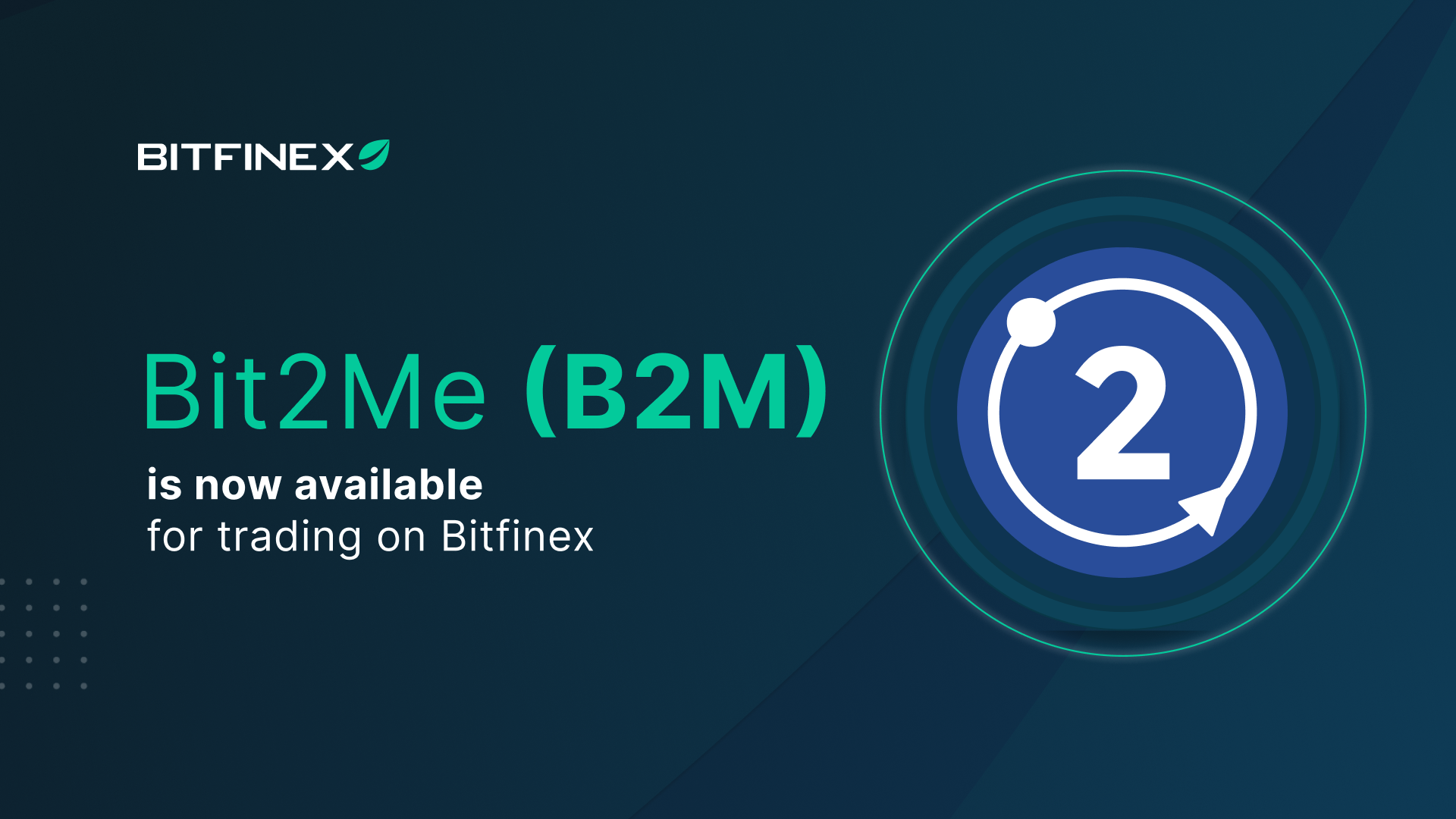 01 Apr

Bitfinex Lists Bit2Me (B2M), a Token Issued by Spain's Leading Digital Token Exchange

ROAD TOWN, British Virgin Islands, April 01 2022 10:00 AM UTC – Bitfinex, a state-of-the-art digital token trading platform, will list Bit2Me (B2M). The addition of the B2M token provides Bitfinex's growing user base with exposure to Spain's biggest digital token exchange, and enables B2M token holders to obtain access to Bitfinex, one of the most liquid exchanges in the world.


Bit2Me has established a vibrant ecosystem and global community and is the leading exchange in Southern Europe with a strong footprint in Latin America. There are currently about 80,000 B2M token holders.


Deposits of B2M (ERC-20) will open on 04/04/22 at 10:00 AM UTC. Trading of B2M will commence on 07/04/22 at 10:00 AM UTC. B2M will be available to trade with US Dollars (B2M/USD) and Tether tokens (B2M/USDt).

"We're delighted to add Bit2Me to the tokens available to trade on our platform," said Paolo Ardoino, CTO at Bitfinex. "We anticipate great interest in the B2M token among the exchange's growing customer base."


"We are very pleased with this listing as we believe that being able to list B2M on one of the most recognized exchanges globally is a sign of Bit2Me's commitment to this industry and to the development of its own token," said Koh Onozawa, CEO of B2M.


As the first exchange licensed by the Central Bank of Spain, Bit2Me successfully completed the largest Initial Coin Offering (ICO) in Spanish history, with a subscription of €23 million, fully subscribed in just 3 minutes.

The Bit2Me exchange offers its customers a suite of 20 different products services that include a wallet, launchpad, staking, and a crypto academy that has about 4 million students as of March 2022. Bit2Me's vibrant community is also evidenced by its substantial social media footprint that includes: Twitter: 185,000, Instagram: 47,000, Youtube: 74,600, Telegram, 118,700.