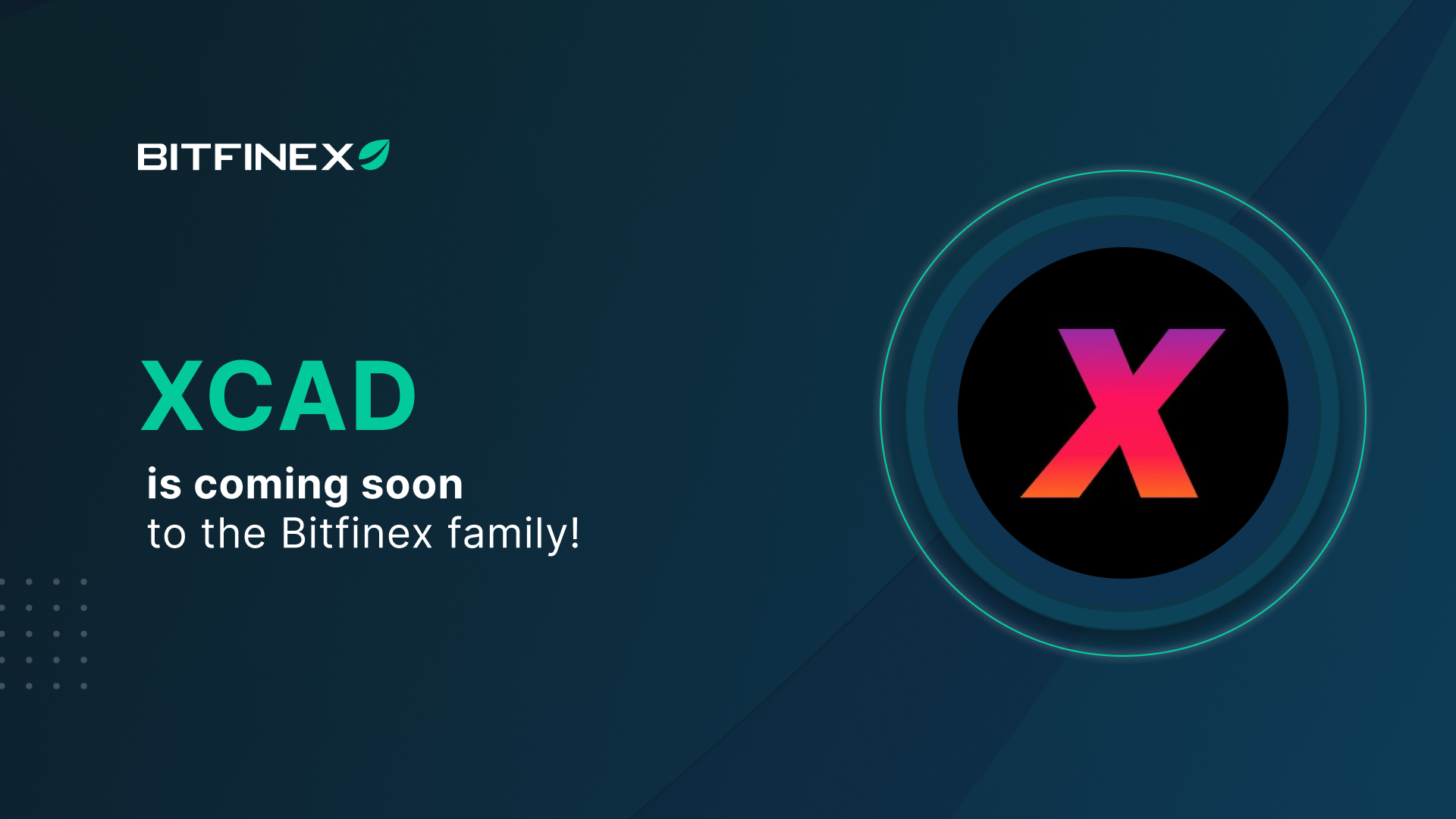 07 Nov

Bitfinex to List Content Creator Tokenization Platform XCAD

ROAD TOWN, British Virgin Islands – November 7 2022 – Bitfinex (www.bitfinex.com/), a state-of-the-art digital token trading platform, announced today that it will be listing XCAD, the native token of the XCAD Network, a global tokenization platform that enables content creators to monetize their work.

Built on the Zilliqa blockchain, the XCAD Network allows content creators on YouTube to issue their own creator tokens and mint NFTs for fans to purchase and trade. Content creators can apply to join the platform, and if accepted, their tokens are automatically launched for their fans to collect. Fans can then earn the tokens by simply downloading the XCAD web browser plug-in and watching creators' content directly on YouTube.

The XCAD Network was developed as a watch-to-earn model, whereby the more a creator's content a fan watches, the more of those creator's tokens that fan earns. This model ultimately gives fans a greater incentive to watch their favorite content creators' work. The more tokens fans earn, the more influence they have in decisions relating to the channel.

Built to grant content creators additional ways to monetize their work and increase engagement, XCAD Network also houses its own XCAD DEX (decentralized exchange) for tokens to be swapped and sold, as well as a database called Influencer MarketCap that tracks and analyses the movement of creator tokens, and an NFT marketplace.

"We are delighted to welcome XCAD to Bitfinex," said Paolo Ardoino, CTO at Bitfinex. "XCAD has a vision to empower content creators to find additional ways to be rewarded for their work."

"We're extremely excited to kick off our growth campaign with Bitfinex, a tier one exchange," said Oliver Bell, CEO and Co-Founder at XCAD Network.

XCAD Network reports that some of the most renowned YouTube influencers are backing XCAD Network, including stunt performer Mr Beast (with over 109 million subscribers), rapper and boxer KSI (with over 24 million subscribers), and joke vlogger Niko Omilana (with over 6 million subscribers).

For access to XCAD on Bitfinex, customers can visit https://www.bitfinex.com/, following its listing.

*All users of www.bitfinex.com are subject to Bitfinex's terms of service ("TOS"). Please note that U.S. persons (as defined in the TOS), among other prohibited persons (as defined in the TOS), are strictly prohibited from directly or indirectly holding, owning or operating an Account (as defined in the TOS) on www.bitfinex.com.

##

About Bitfinex
Founded in 2012, Bitfinex is a digital asset trading platform offering state-of-the-art services for digital currency traders and global liquidity providers. In addition to a suite of advanced trading features and charting tools, Bitfinex provides access to peer-to-peer financing, an OTC market, and financed trading for a wide selection of digital assets. Bitfinex's strategy focuses on providing unparalleled support, tools, and innovation for professional traders and liquidity providers around the world. Visit www.bitfinex.com to learn more.