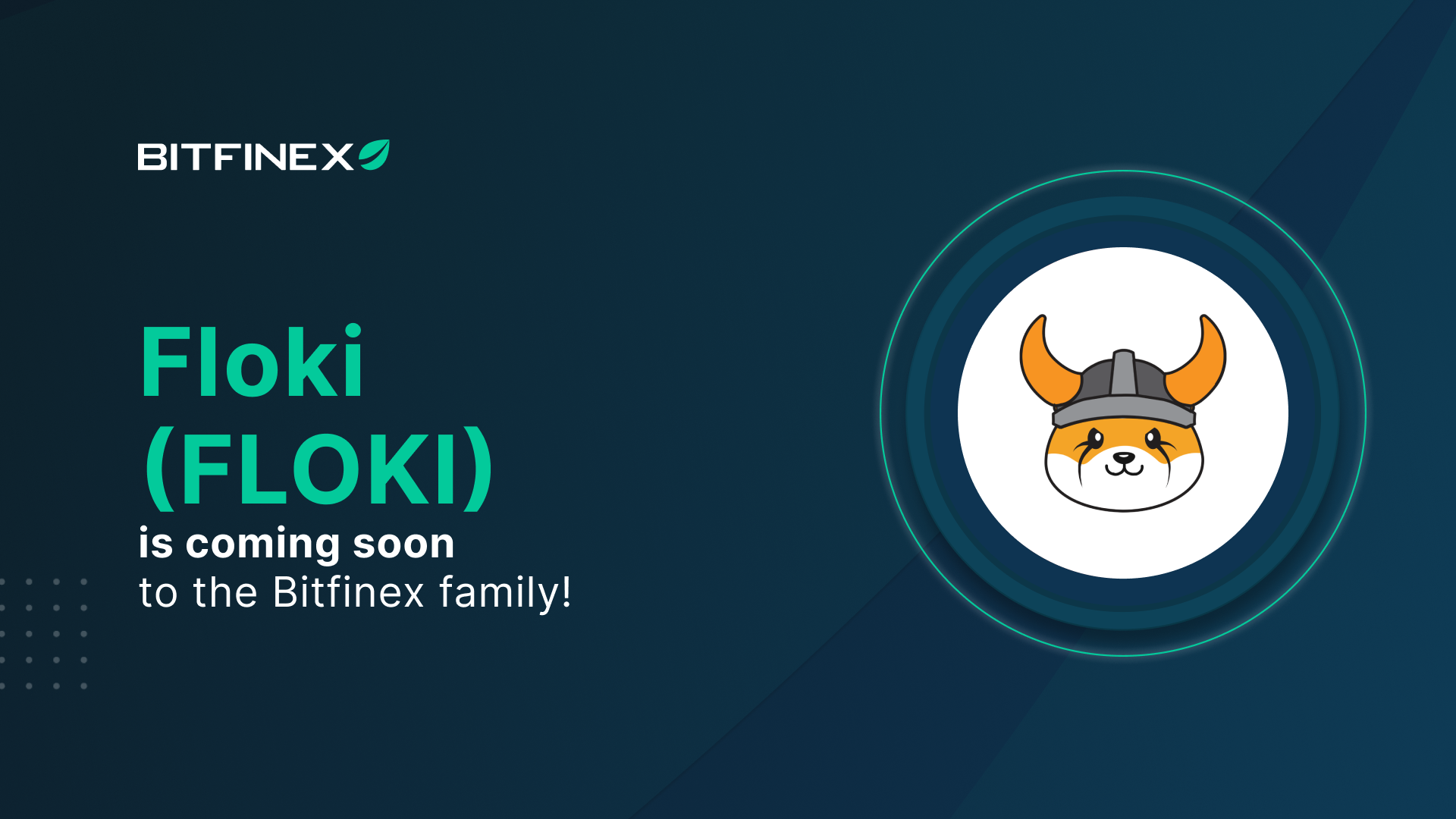 03 May
Bitfinex to List Floki Ecosystem Native Utility Token, FLOKI
ROAD TOWN, British Virgin Islands – May 3rd, 2023 Bitfinex (https://www.bitfinex.com/), a state-of-the-art digital token trading platform, announced today that it will be listing FLOKI, the Native Utility token of the Floki Inu ecosystem.
The Floki ecosystem is community-powered and gives users control of their finances through four key utility offerings. This includes the Valhalla NFT Metaverse game, a play-to-earn NFT metaverse game which offers A-level gaming elements on the blockchain as well as upgradable NFTs; the FlokiFi DeFi ecosystem, a suite of decentralized finance products; the Floki University Crypto Education platform, which aims to bring crypto education to the masses; and the FlokiPlaces NFT & merchandise marketplace. The Floki smart contract has been audited by Solidity.
Further, with a vision to incite real world change, Floki Inu aims to develop state-of-the-art schools in every continent, while Guatemala, Ghana, Laos, and Nigeria are already home to Floki schools.
.The token powers all four of the ecosystem's primary offerings with a market cap of $321.3 Million and circulating supply of 9,784,084,264,980.
"We are excited to introduce the FLOKI token to the Bitfinex ecosystem," said Henry Child, Head of Tokens at Bitfinex. "At its core, FLOKI empowers users to take control of their finances. This is a vision shared by Bitfinex and a utility that we are thrilled to pass on to our customers."
Bitfinex will open deposits for FLOKI on May 4 , 2023 at approximately 10 AM UTC. Trading of FLOKI will commence on May 5, 2023 at approximately 10 AM UTC, in trading pairs against the US Dollar (USD) and Tether tokens (USDt)
To obtain access to FLOKI on Bitfinex, customers can visit https://www.bitfinex.com/.
*All customers of www.bitfinex.com are subject to Bitfinex's terms of service ("TOS"). Please note that U.S. persons (as defined in the TOS), among other prohibited persons (as defined in the TOS), are strictly prohibited from directly or indirectly holding, owning or operating an Account (as defined in the TOS) on www.bitfinex.com.
##
About Bitfinex
Founded in 2012, Bitfinex is a digital token trading platform offering state-of-the-art services for traders and global liquidity providers. In addition to a suite of advanced trading features and charting tools, Bitfinex provides access to peer-to-peer financing, an OTC market and margin trading for a wide selection of digital tokens. Bitfinex's strategy focuses on providing unparalleled support, tools, and innovation for experienced traders and liquidity providers around the world. Visit www.bitfinex.com to learn more.